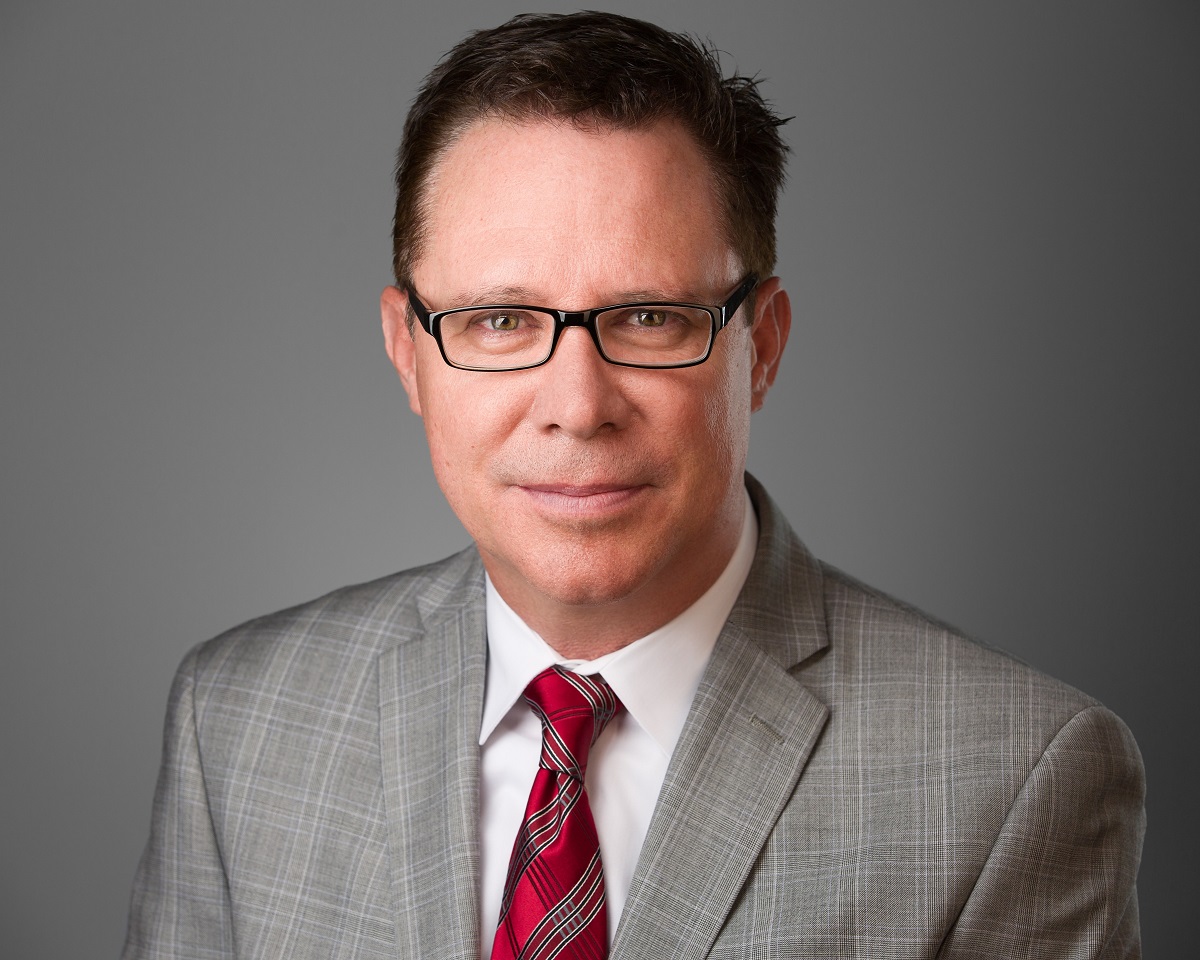 Metropolitan State University welcomes Michael O'Connor to the Metropolitan State Foundation Board of Trustees. O'Connor is director, strategy and project management/chief of staff with Medtronic, Plc. He has over 27 years of professional experience in the medical device industry in greater Minnesota and in the Twin Cities metropolitan area. He brings to the Foundation Board an ability to make corporate connections and to advocate on behalf of Metropolitan State as an alumnus of the institution. In addition to Medtronic, his corporate experience includes 3M and Pfizer.
"I am honored to be a part of the Metropolitan State Foundation Board. I very much looking forward to working with the board and making contributions by utilizing my talents, background and networks," O'Connor says. A native Minnesotan, O'Connor was born in Saint Paul, grew up in Maplewood, and has lived all of his life in Minnesota and the Twin Cities. He now lives in Lino Lakes with his wife and son.
O'Connor received his BA from Metropolitan State in 1992 and a minor in project management in 2004. He also holds graduate degrees in project management, technology management and business administration. O'Connor earned his PhD in civil engineering, majoring in project management, from the University of Maryland, College Park, A. James Clark School of Engineering. In 2012, he was selected as a Quality Fellow for the American Society for Quality (ASQ) and in 2014 selected as a Medtronic Technical Fellow.
In 2017, O'Connor was awarded the prestigious Harold Kerzner Award for Excellence in Project Management. He has also been recognized by the Minnesota Federation of Engineering, Science, and Technology Societies (MFESTS) Distinguished Science and Technology Professional Award in 2018. He is a former director at-large for the Product Development and Management Association, currently the co-chair for community outreach with the Minnesota Project Management Institute (PMI) and has volunteered with many groups, professional societies, universities and colleges over the past 40 years.
O'Connor has been recognized by universities and colleges for his community and educational work. He is an adjunct faculty member at Metropolitan State, The University of Wisconsin, Platteville and The College of St. Scholastica and teaches graduate-level project management, project capstone and culture and organizational courses. In his leisure, he enjoys being outdoors and is active in playing soccer, biking, running and tennis.
In addition, O'Connor recently became a regular contributor to PMWorld 360 Magazine, a digital project management publication that launched in March 2018, and will share his expertise with readers worldwide in the areas of leadership and quality.
"It is a distinct pleasure to welcome Michael to the board. He has already shown an extraordinary commitment to the mission, cause and purpose of the university," says Rita Dibble, vice president of University Advancement. "He has been most versatile in applying his talents to diverse projects on the Alumni and Foundation boards from hosting an alumni gathering in Las Vegas to serving to review and revise the board's bylaws. He embodies a Metropolitan State graduate and we look forward to much success together."
Metropolitan State, a member of Minnesota State, is the Twin Cities public, urban, comprehensive state university providing lifelong learning, and competitive academic and professional degree programs at the bachelor, master and doctoral levels.
The mission of the Metropolitan State Foundation is to generate maximum public awareness, as well as governmental and private support, for Metropolitan State, and to assist the university in its development as a comprehensive, urban university in the Twin Cities metropolitan area for changing and diverse student needs.