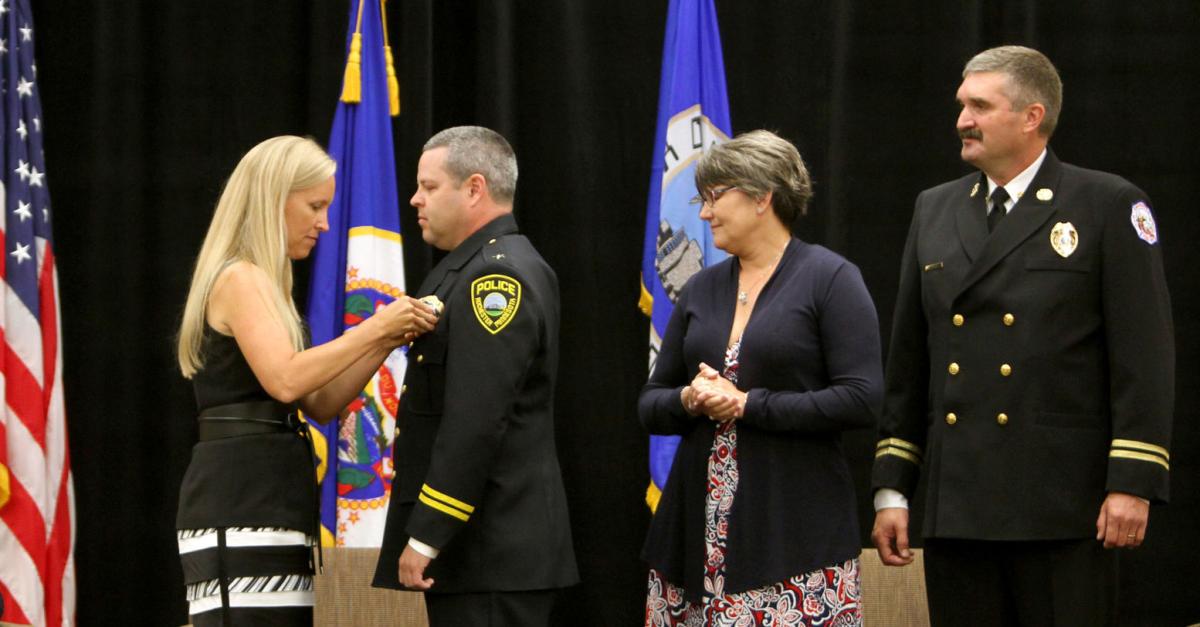 It was a big day and a historic first for Rochester as new police and fire chiefs were sworn-in to office at a joint inauguration event. James Franklin, who earned a bachelor's and a master's from Metropolitan State University, took the office as police chief of Rochester on July 26.  Franklin promised to exceed the expectations of the citizens of Rochester, a city of city of nearly 115,000, as well as the mayor.
"I will be a vital part of your team and the leadership's team so that Rochester continues to be the premier city that it is," Franklin said. "To the community groups that are represented here, our neighbors, our businesses, our stakeholder, this police department exists for you. I wouldn't have a job, but for you. My job is to serve and I will not forget that." 
Also sworn in was new Fire Chief Eric Kerska, a 25-year veteran of the Rochester Police Department. Kerska's history with the department will be key in his new leadership role.
"To the citizens of Rochester, you have a great fire department. Integrity, courage and pride are their values and they act on these values, while serving you every day," Kerska said. "Not only are the men and women of your fire department dedicated and talented, but most importantly, they are caring people who are driven to help others."
Kerska took over as fire chief on June 30 after serving as a battalion chief, fire captain and a firefighter within the department. Kerska earned an associate of applied science degree in fire sciences from John Woods College, a bachelor's degree in history from Winona State University and a master of science degree in strategic studies from the U.S. Army War College.