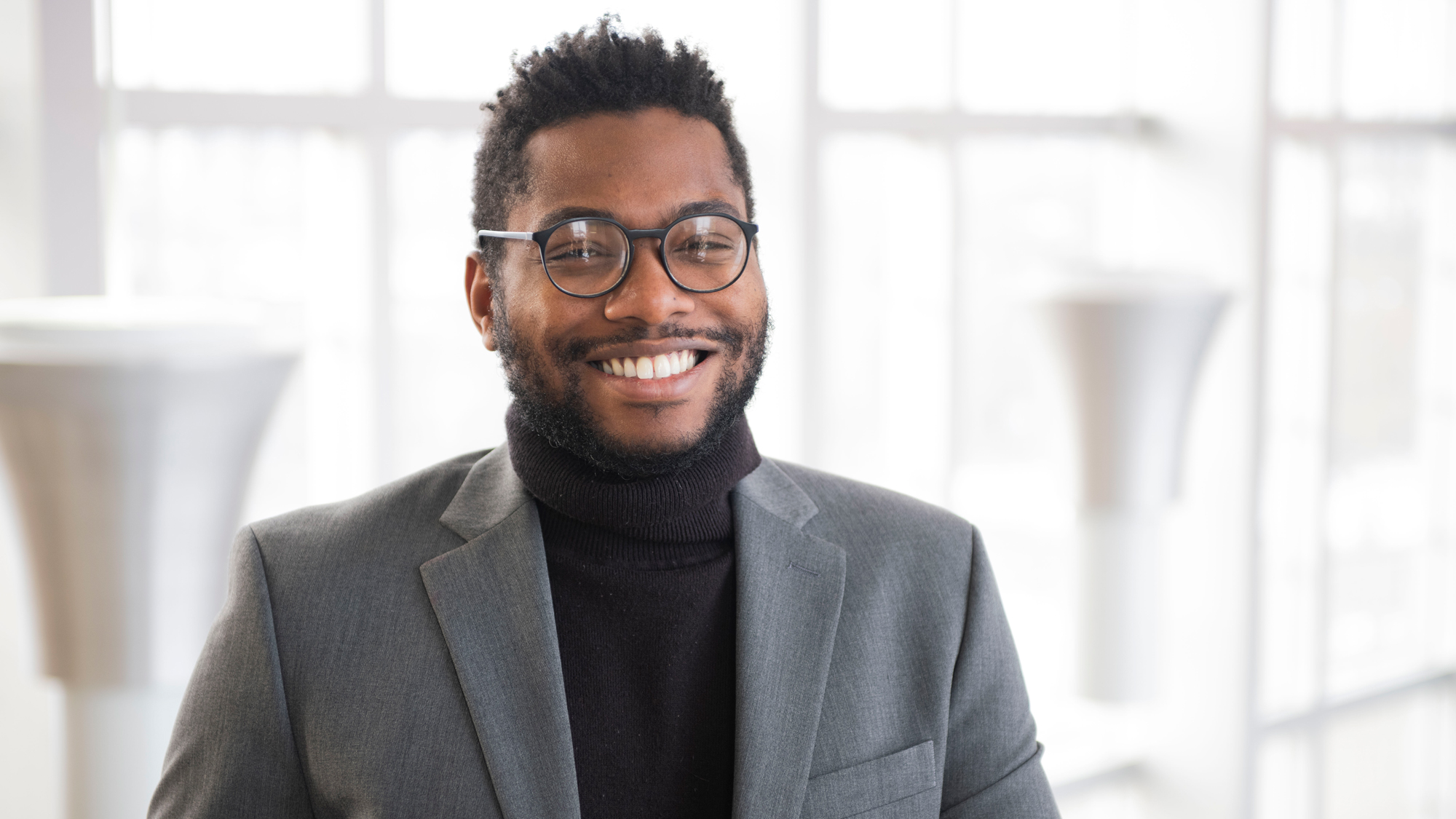 A Saint Paul resident has been named a Fall 2019 Outstanding Student at Metropolitan State University. Jauston Campbell, who graduated with a Master of Science in Technical Communication, was chosen as an outstanding student in the university's College of Liberal Arts. He was one of 1,308 students receiving bachelor's, master's and doctorate degrees at Metropolitan State's 105th Commencement exercises on Dec. 14, 2019, at the Minneapolis Convention Center.
"When I started, my plan was to put the blinders on and cruise through graduation, but during the ride I started fully immersing myself into the school's culture and found it had so much more to offer," Campbell said. "Most of my classmates were already working in the field. I realized their knowledge and experience could benefit me. I appreciate the yearning for learning, which was the atmosphere in every class."
Campbell, who earned an undergraduate degree in screenwriting from Metropolitan State after graduating from Apple Valley High School in 2009, is currently employed as a leasing manager for The Seventh Place Apartments. He has previously interned at the Minnesota Museum of American Art. At Metropolitan State, Campbell was active in student life and served as president of both the Film Club and TC3 student organizations. 
Also committed to community service, he is a volunteer usher at the Ordway Theater, a media specialist in the army reserves and a board member on the CapitolRiver Council. For the past two years, he has helped organize two successful National Night Out (NNO) events for the Saint Paul Community, even inspiring visits from Gov. Tim Walz and Commissioner John Harrington in 2019.
"Jauston possesses a rare combination of traits," explained Campbell's nominator Victoria Sadler. "He comes from a filmmaking background, he serves in the Army reserve and he is the first in his family to earn a graduate degree. I'm proud that Metropolitan State is his springboard to higher education."
A self-described Minnesota nomad, Campbell calls Saint Paul home, for now, and enjoys writing, filming, watching movies and reading in his spare time. Eventually, he plans to join AmeriCorps or the Peace Corps and may pursue a PhD in film and cinema studies at University of California, Berkeley or New York University in the future.