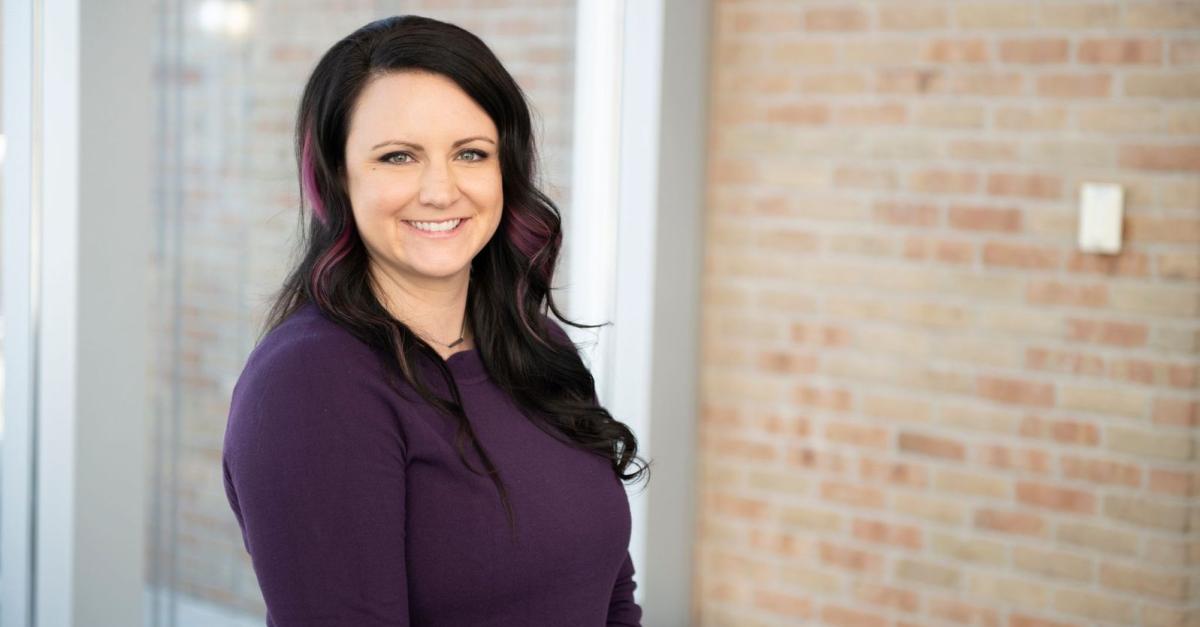 By Alexa Kraker
Metropolitan State University
A Minneapolis resident has been selected a fall semester Outstanding Student at Metropolitan State University.
Maria Jollie is one of 11 Metropolitan State students who were recognized at the President's Outstanding Student Award Reception on Dec. 5, 2020. President's Outstanding Student Award recipients are nominated by their professors and advisers and selected based on their academic excellence, community service, academic innovation in the educational program and professional achievement.
Jollie graduates with a Master of Business Administration and is chosen Outstanding Graduate Student in the university's College of Management. She is one of 1,258 students receiving bachelor's, master's and doctorate degrees at Metropolitan State's 107th commencement exercises, which will be celebrated with an online ceremony on Dec. 12, 2020.
Jollie chose Metropolitan State University because of its low tuition and flexible class options. As a Metro alumna, she returned to earn her MBA because of her previous positive experiences. As she started her MBA, Jollie's goal was to earn the degree as quickly as possible and still maintain a balanced, low-stress lifestyle. The most challenging part of her graduate experience was finding the time in her busy schedule to do homework. With careful advance planning and dedication she overcame the challenge. Her professors in the College of Management understood her need for work/life balance and made her education more relatable.
" I appreciated that the professors were very knowledgeable so they could apply real-life stories to the theories taught in class."
Jollie is currently is employed as a product marketing manager for Esko. With her MBA, she now intends works towards professional growth in that role.
Jollie is also very active in the community. She serves as an associate board member for Athletes Committed to Educating and is active as a member of the Mercy Vineyard Church in Minneapolis. When not working or studying, Jollie enjoys reading, crafting, playing soccer, and fixing up the home in Minneapolis that she bought last year.
Metropolitan State University, a member of Minnesota State, is the Twin Cities' public, urban, comprehensive state university providing lifelong learning and competitive academic and professional degree programs at the bachelor, master and doctoral levels.