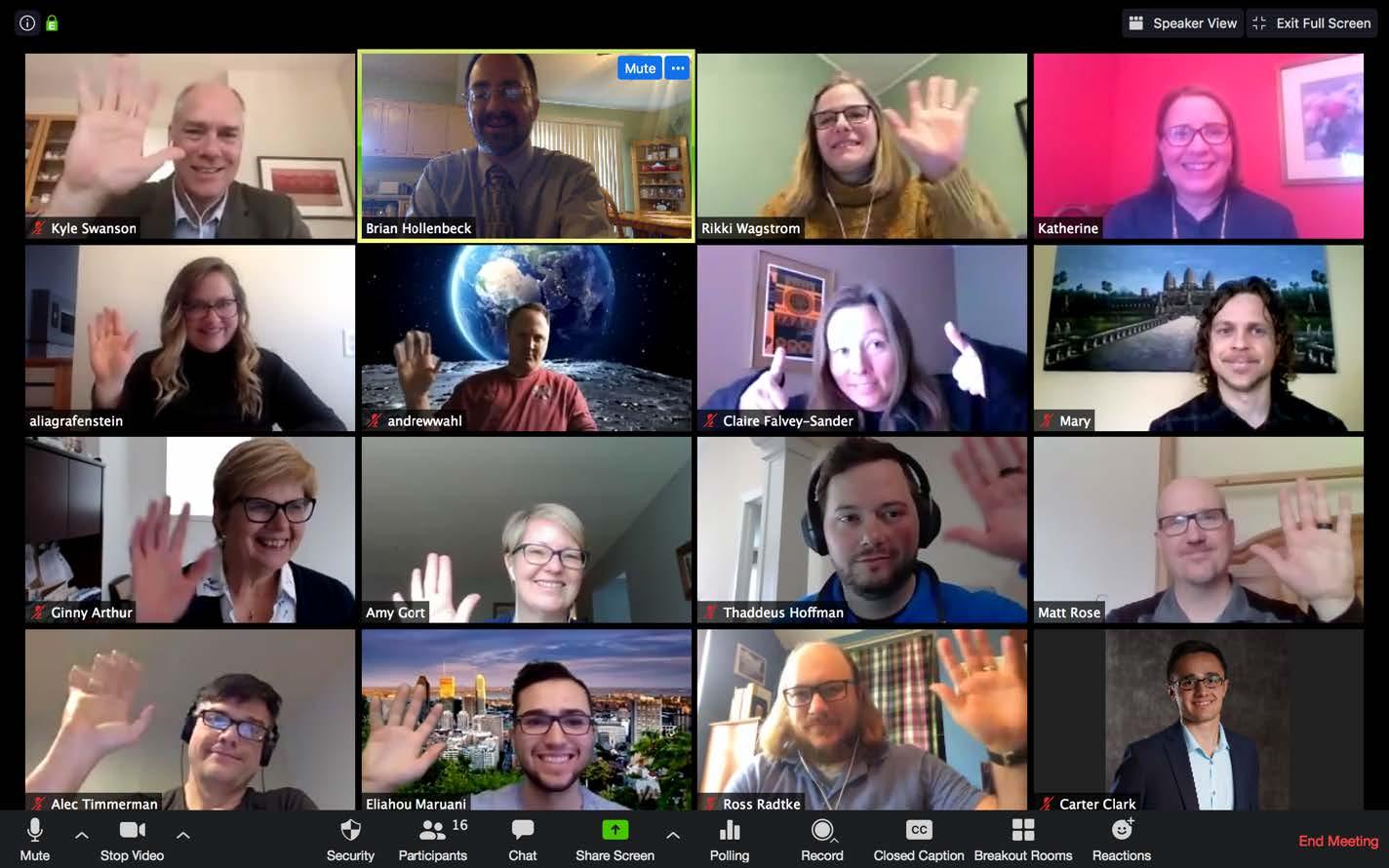 The first chapter of Kappa Mu Epsilon in the state of Minnesota was recently inaugurated at Metropolitan State. with 14 founding student members.
KME is a specialized mathematics honorary society that was founded in 1931 to promote the interest of mathematics among undergraduate students. Its chapters are located in colleges and universities of recognized standing which offer a strong mathematics major. The chapters' members are selected from students of mathematics and other closely related fields who have maintained standards of scholarship, have professional merit, and have attained academic distinction.
Students being initiated are Matthew Ambers, Carter Clark, Jason Evans (graduate student), Claire Falvey-Sander, Alia Grafenstein, Sarah Hartzel, Thaddeus Hoffman, Joshua Illg, Eliahou Maruani, Ross Radtke, Matthew Rose, Brian Strand (graduate student), Alec Timmerman (graduate student) and Andrew Wahl.
The first officers of the chapter were installed: Eliahou Maruan as president; Alia Grafenstein as vice president, Matthew Rose as secretary, Thaddeus Hoffman as treasurer and Rikki Wagstrom as corresponding secretary. Faculty sponsor is Katherine Johnson.
The installation at 10 a.m. April 20 as KME's first to be conducted via Zoom video conference. Metropolitan State is the first university in Minnesota to host a chapter of KME, The meeting was conducted by the Dean of the College of Sciences, Dr. Kyle Swanson.  KME national president, Dr. Brian Hollenbeck, served as the installing officer. President Ginny Arthur, Provost Amy Gort, and Dean Swanson delivered congratulatory remarks to the charter members.  The event concluded with Dr. Hollenbeck presenting a talk titled, Mathematics vs. Gerrymandering.