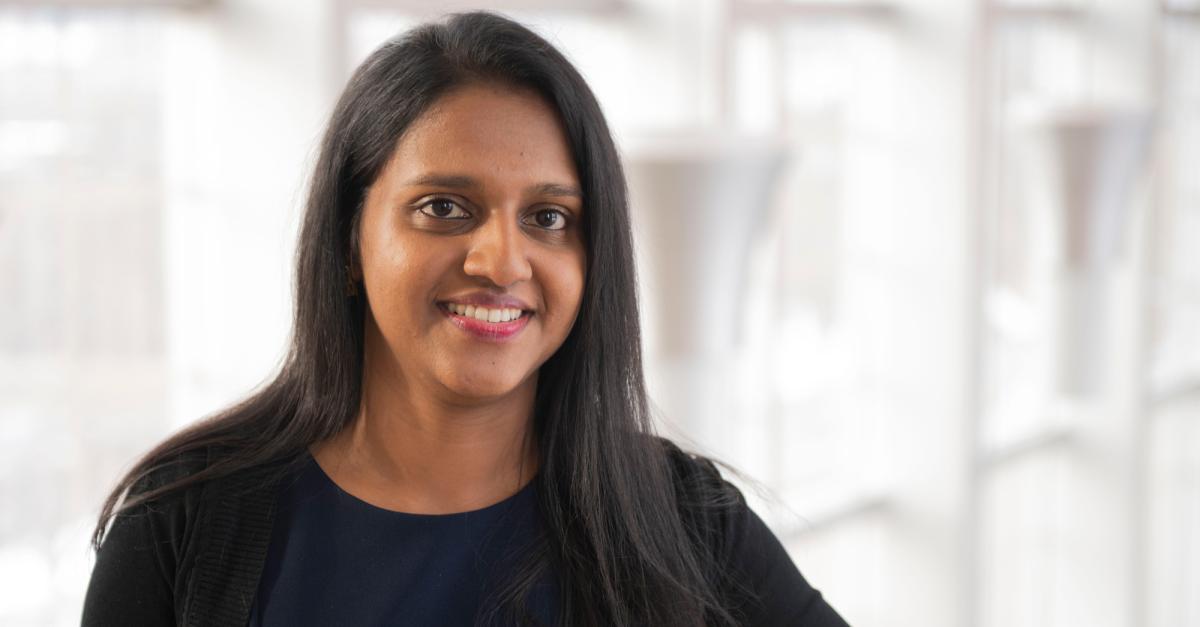 An Eden Prairie resident has been named a Fall 2019 Outstanding Student at Metropolitan State University. Merlin Mathew, who graduated with a Master's of Science degree in Management Information Systems (MSMIS), was chosen as an outstanding student in the university's College of Management. She was one of 1,308 students receiving bachelor's, master's and doctorate degrees at Metropolitan State's 105th Commencement exercises on Dec. 14, 2019, at the Minneapolis Convention Center.
"The [MIS] program definitely proved to be a springboard to relaunch my career," Mathew said. "The courses offered involved real-world corporate exposure and teamwork, which I thought would be a great boost to my skillset [and] provide a career growth platform with a wider scope."
Mathew, who graduated from high school in 2007, is currently employed as a management analyst at MINNCOR Industries with the Minnesota Department of Corrections. This India native now lives in Eden Prairie with her husband and her child, and usually spends her spare time enjoying the company of her family and friends. 
Mathew plans on continuing to climb the career ladder toward becoming a successful IT manager or pursuing her dream job as a business analyst. She may eventually return to Metropolitan State to pursue professional certifications in business analysis and SAP.