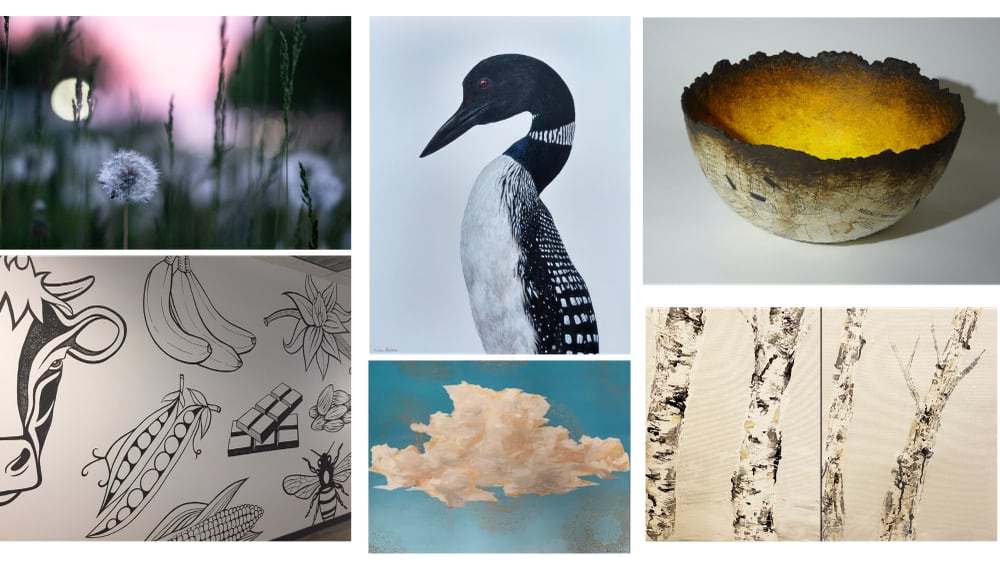 The selection of six works by students and alumni are announced in the results of the Metropolitan State University 2020 Art Purchase Award.
The university Art Exhibition Committee has selected these works for acquisition: a large mural project by alumnus Adam Bucher (Booka B) of Saint Paul received two awards; a painting entitled Birch Trees by Tony VanDenEinde; a painting entitled Yesterday's Dream Today by Isaiah Flemister; a painting entitled Ascension by Kimber Starnes; a cast paper bowl entitled Time by Hannah Ross; and a photograph entitled Dandelion Dreams by Nazara Matos.
The placements of the works are yet to be established.
The annual Art Purchase Award is to encourage the growth and development of student and alumni studio artists and to elevate the profile of the arts on campus. The Art Exhibition Committee orchestrates up to seven $1,000 awards, given on the basis of artistic merit.
The 2020 Art Purchase Award is generously supported by Academic Affairs, the Alumni Association, the Metropolitan State University Student Association, the Library and Learning Center Endowment and the Office of the President.
The 18th annual Art Purchase Award will take place in spring 2021. Direct inquiries to resident faculty member Amy Sands at amy.sands@metrostate.edu.
Metropolitan State University, a member of Minnesota State, is the Twin Cities public, urban, comprehensive state university providing lifelong learning, and competitive academic and professional degree programs at the bachelor, master and doctoral levels.