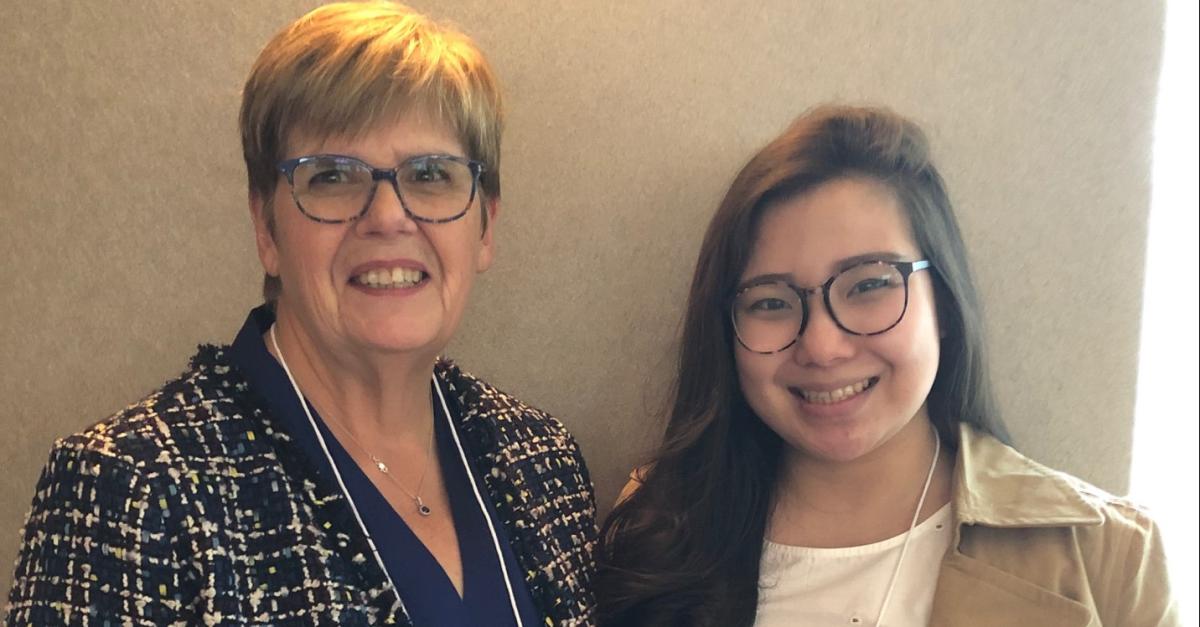 Minnesota Campus Compact (MNCC) announced the winners of the 2019 Presidents' Awards. This year, 88 awardees were selected from 27 colleges and universities across the state. Among them are three members of the Metropolitan State community: student Julie Chau, community faculty member and Metropolitan State Foundation Board Trustee Michael O'Connor, and partner organization Community Mediation and Restorative Services.
"Our member colleges and universities are committed to civic engagement that impacts student learning and community progress," said Minnesota Campus Compact acting-Executive Director Emily Shields. "These awardees represent the kinds of people, projects, and collaborations we need to move Minnesota forward."
Awards were presented at the 2019 Summit and Presidents' Awards Luncheon April 10 at St. Catherine University in Saint Paul. The event included a keynote speech by Minnesota Supreme Court Justice Natalie Hudson on "Seeing Differently Together: Pluralism, Interdependence, and Our Democracy."
Metropolitan State University President Ginny Arthur selected the following individuals for recognition:
Julie Chau, President's' Student Leadership Award winner 
Chau is a student coordinator for First Saturday Science events and K-12 school visits. Both of these free events are designed for underrepresented youth. Chau takes on leadership to build kid-friendly science experiments, coordinate student volunteers, and encourages youth to see themselves as scholars and college students. 
Michael O'Connor, Presidents' Civic Engagement Steward Award winner 
For the past 4 years, Dr. O'Connor has developed relationships with non-profits to provide capacity-building projects through his graduate capstone course in management and through his own time and professional expertise. Dr. O'Connor has also developed community and university relationships while serving on the Alumni Board and the Board of Trustees. 
Community Mediation and Restorative Services, Presidents' Community Partner Award winner 
CMRS has provided many students' opportunities to listen, learn and lead restorative justice and community building as part of their academic service learning projects. With the help of CMRS, Metropolitan State organized the very first International Restorative Practice Conference in July 2018. 
Founded in 1994, Minnesota Campus Compact aims to integrate civic work and learning into the curriculum and operations of its diverse network of colleges and universities, so students graduate with the determination and capacity to contribute to the public good throughout their lives—and higher education institutions are fully engaged with their communities, working together to educate citizens, solve problems, and build a strong democracy. Minnesota Campus Compact is the only organization in the state that works with public and private, two and four-year institutions on the democratic purposes of higher education. Learn more at mncampuscompact.org.