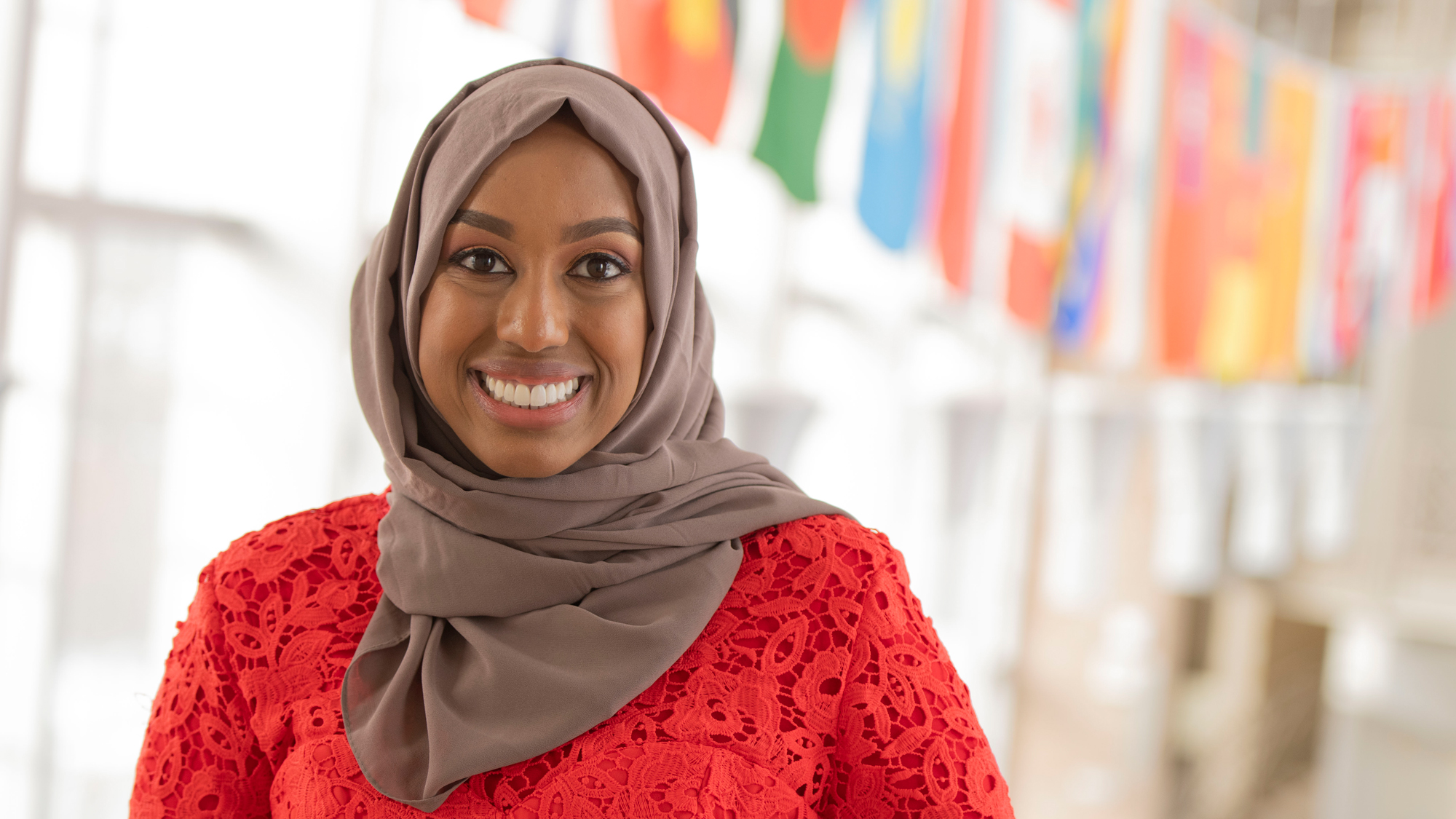 A Brooklyn Park resident has been named a Fall 2019 Outstanding Student at Metropolitan State University. Munira Maalim Isaq, who graduated with an Entry Level Master of Science in Nursing (ELMSN), was chosen as an outstanding student in the university's College of Nursing and Health Sciences. She was one of 1,308 students receiving bachelor's, master's and doctorate degrees at Metropolitan State's 105th Commencement exercises on Dec. 14, 2019, at the Minneapolis Convention Center.
"It's been a pleasure teaching Munira," said one of Isaq's nominators, Deborah Matthias-Anderson. "Her impact on the Somali community and contributions to the profession of nursing are already substantial. Her future is bright and wide open."
Isaq, who earned a Health Management Degree from the University of Minnesota, currently works on a telemetry unit at a Methodist Hospital. At Metropolitan State, Isaq was active in student life, serving as the vice president of the Nursing Student Organization (NSO) for three years. During her time with the NSO, she organized on-campus blood drives and maintained a partnership with the American Red Cross. 
"While at Metropolitan State I've found a passion for combating disparities and inequalities in our society," Isaq said. "I've begun to see my mission in life is to do whatever is in my power to transform communities into more equitable, self-sustaining entities where people are safe to experience the highest quality of life possible for them."
Active in community service, Isaq has helped develop the Bright Tomorrow Muslim support group, walked for NAMI, and volunteered for a church, mosque and wellness center. Eventually, she plans to continue her education and pursue a Doctor of Nursing Practice (DNP).