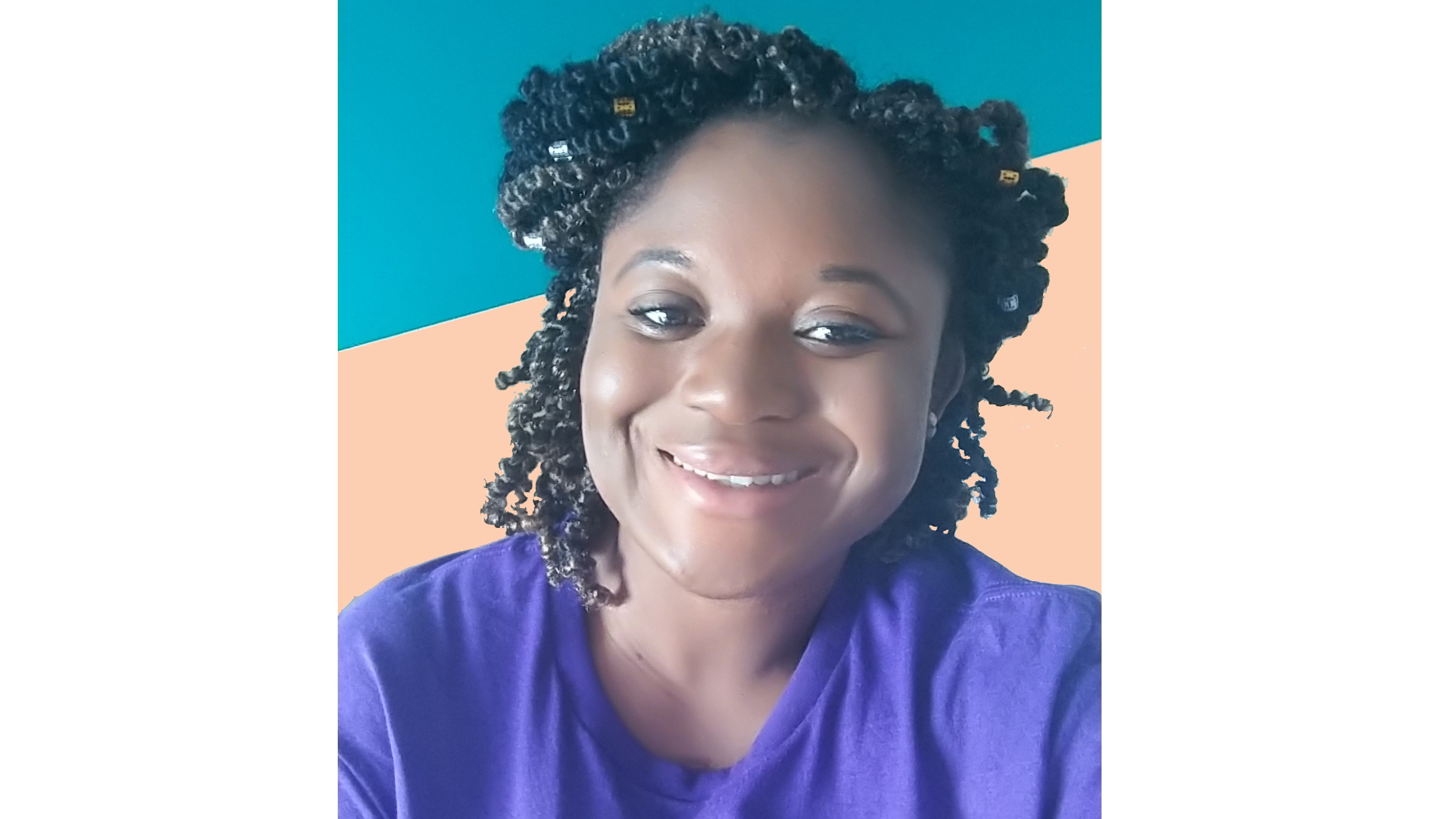 Naomi Jackson of Saint Paul, Minnesota, double-majored and graduates with Bachelor of Science degrees in Human Resource Management and Business Administration and is chosen the fall 2020 Outstanding Student in Metropolitan State University's College of Management.
Jackson is one of 11 Metropolitan State students who were recognized at the President's Outstanding Student Award Reception on Dec. 5, 2020. President's Outstanding Student Award recipients are nominated by their professors and advisers and selected based on their academic excellence, community service, academic innovation in the educational program and professional achievement. She will be one of 1,258 students receiving bachelor's, master's and doctorate degrees at Metropolitan State's 107th commencement exercises, which will be celebrated with an online ceremony on Dec. 12, 2020.
Jackson is originally from Liberia, West Africa and came to the United States in 2000. She graduated at age 17 and began working—sometimes two jobs—to help support her family in Liberia. She attended college in several starts and stops, and after her third attempt was ready to give up her pursuit. A conversation with her church pastor told her she needed to stay on her educational path, but she didn't know how.
"I was on the bus. One day on my way home from work, the bus just happened to stop right in front of the University, Jackson explains. "As soon I got home, I looked up Metro State's website and everything I needed was there… This is my dream college. This is what I've been looking for. I was so, so happy I was jumping up and down. It felt like I've won the Powerball, that's how happy I was."
From her initial conversation with the admissions advisor to her professors, Jackson is grateful for her Metropolitan State experience. "I thank everyone so much, for everyone who would have dropped out of college," Jackson says. "I look forward to graduate school and just the endless possibilities."
College of Management programs are designed to serve a diverse student population with an applied, globally-oriented curriculum, empowering them to achieve career goals as ethical and strategic leaders and managers in business, government, and non-profit organizations. Metropolitan State's Bachelor of Science in Human Resource Management major prepares graduates as a HRM professional partner with management teams to ensure that an organization effectively utilizes employees to accomplish its mission and goals. The Business Administration program teaches organizational, communication, and critical thinking skills necessary to become a great manager in business, nonprofit organizations, and government.
Metropolitan State University, a member of Minnesota State, is the Twin Cities' public, urban, comprehensive state university providing lifelong learning and competitive academic and professional degree programs at the bachelor, master and doctoral levels.