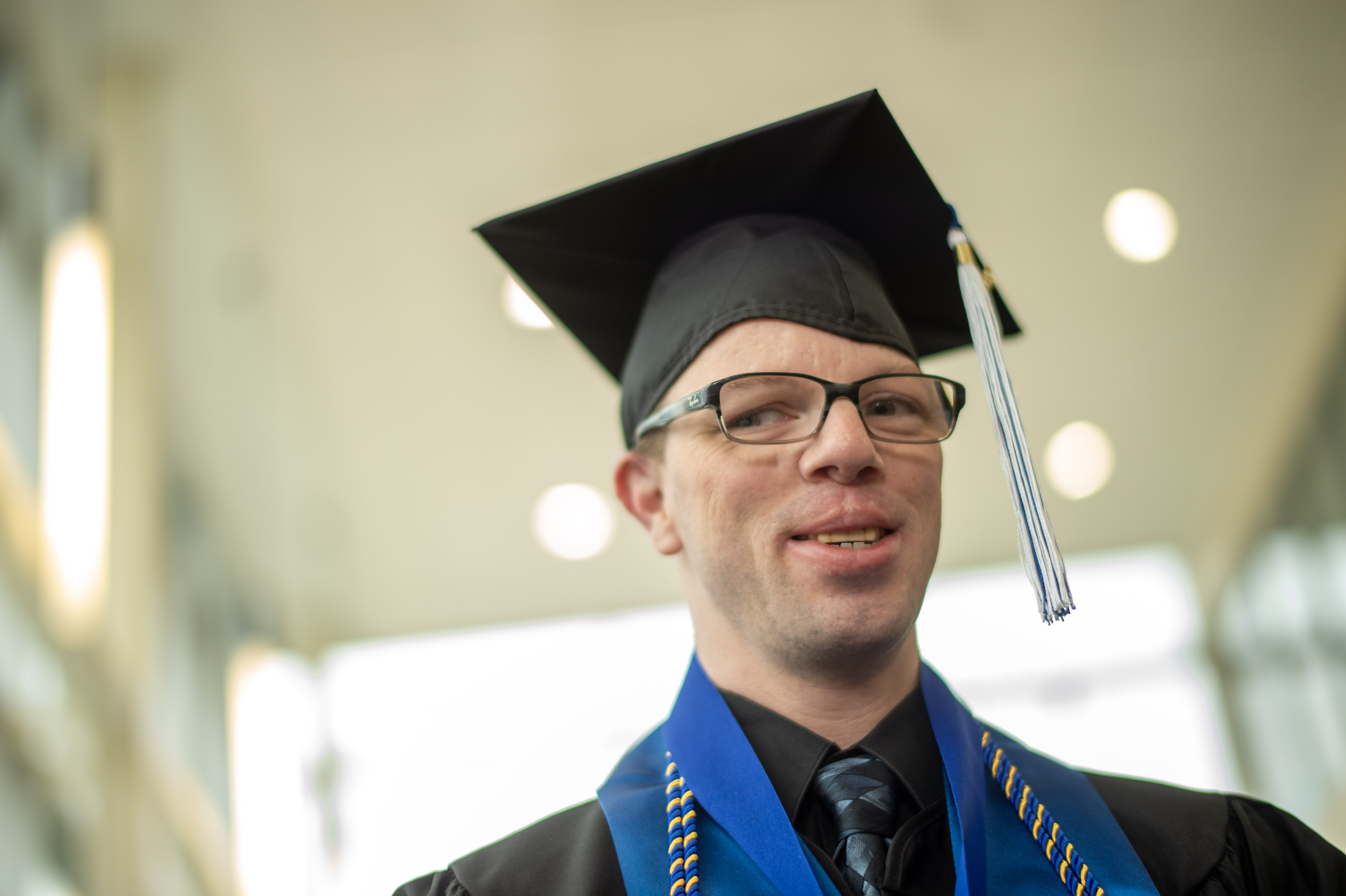 By Alexa Kraker
Metropolitan State University
A Minneapolis resident has been selected a fall semester Outstanding Student at Metropolitan State University.
Nathan Bautista is one of 11 Metropolitan State students who were recognized at the President's Outstanding Student Award Reception on Dec. 5, 2020. President's Outstanding Student Award recipients are nominated by their professors and advisers and selected based on their academic excellence, community service, academic innovation in the educational program and professional achievement.
Bautista graduates magna cum laude with a Bachelor of Science in Urban Education and was chosen Outstanding Student in the university's School of Urban Education. He is one of 1,258 students receiving bachelor's, master's and doctorate degrees at Metropolitan State's 107th commencement exercises, which will be celebrated with an online ceremony on Dec. 12, 2020.
"I have learned so much from my professors here at Metropolitan State University," Bautista says. "Now is my time to pass that on to the young minds in my future classroom."
Bautista holds a degree in apparel merchandising from South Dakota State University. He found his passion for teaching through his partner, now husband, who recommended he pursue teaching because of how he interacts well with children.
Metropolitan State University, a member of Minnesota State, is the Twin Cities' public, urban, comprehensive state university providing lifelong learning and competitive academic and professional degree programs at the bachelor, master and doctoral levels.