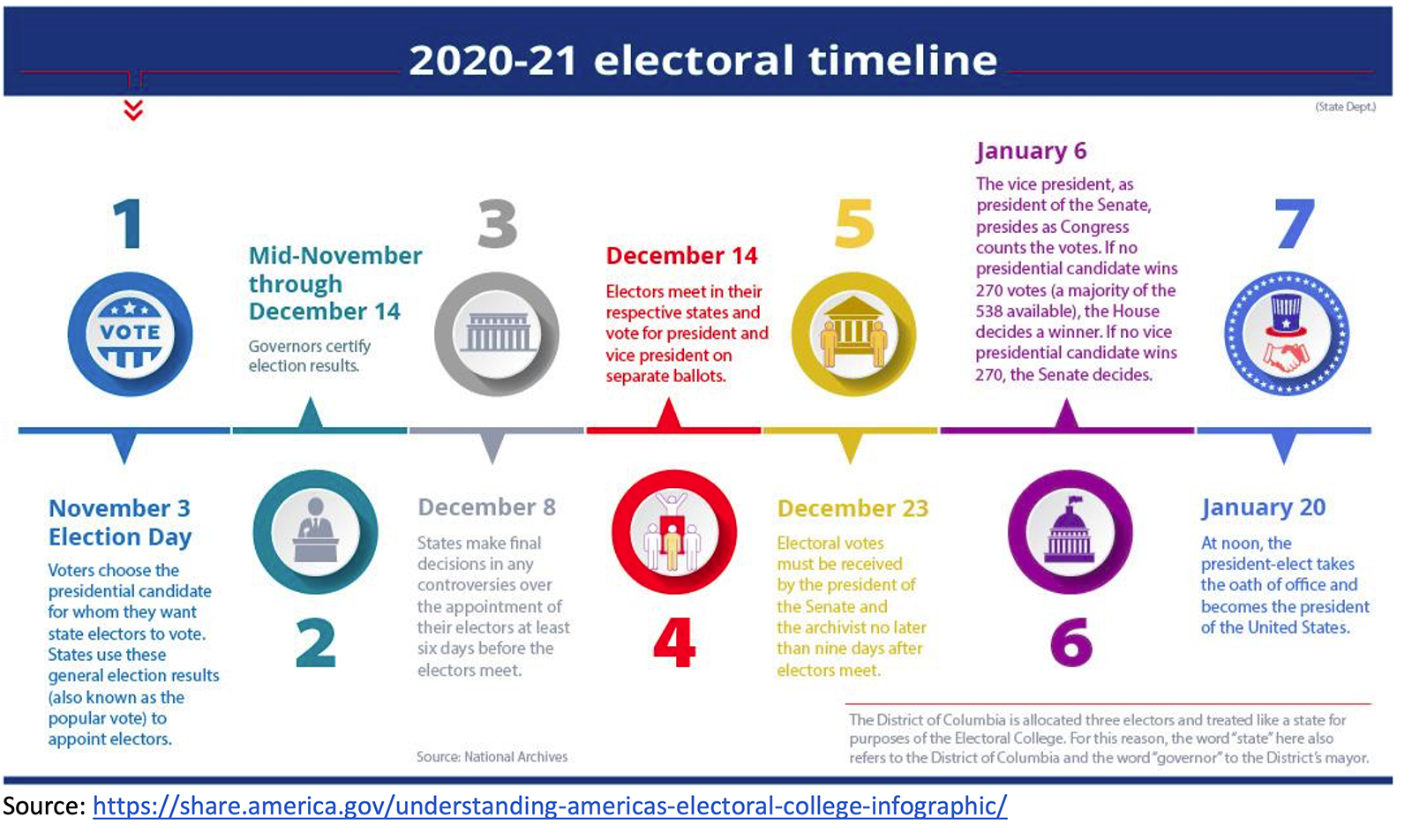 The 2020 election is unlike any other for many reasons. Polls show close races all over the country and many states revised ballot procedures to make voting safe and widely available during the COVID-19 pandemic. As a result, final tallies probably won't be known until days—if not weeks—after Election Day. While extra time for ballot processing in no way undermines the integrity of the ultimate results, it could add stress and anxiety to an already challenging year.
Earlier this October, a national gathering of over 100 stakeholders joined Students Learn Students Vote in conversation about campus planning for the 2020 elections. A few key themes emerged:
Campuses were not prepared to respond to the 2016 election, and it was rough for most campuses.

In 2020 there may not be a peaceful transfer of power, we may not know election results for weeks, and there could be a violent response.

Misinformation and disinformation have created a widespread distrust of any election results.
Metropolitan State has an unwavering commitment to civic engagement and this year is no exception. As we approach the last day to vote, November 3, we encourage Metro State faculty to make space in their classrooms for civic conversation with a focus on two key themes: providing accurate information and centering student well-being.
Provide Accurate Information
When will we know the election results? Share with students that taking the time to count votes will result in a fair election and is not a sign of fraud, ballot tampering, or a faulty system. Due to a greater number of mail-in ballots this year, it may take longer than usual to count all votes. Each state has its own laws that govern the timeline for calculating election results, and it may take days if not weeks in some places to process election results.
How will I know if my ballot if counted? Encourage students to follow up on their ballot's status and ensure their vote gets counted. If your students voted absentee in MN, they can track their ballot with the MN Secretary of State's Ballot Tracker.
What source of information can I trust? Elevate credible sources of information: Look to the MN Secretary of State's website and Twitter account and the National Association of Secretaries of Statesfor information and updates on election results. The Campus Election Engagement Project also offers the resource Do Not Be Deceived: Detecting Disinformation
What is the Electoral College? Provide information about the electoral college process. Understanding helps demystify the process. This five-minute TED-Ed video provides useful information on how electoral colleges work.
What if a presidential candidate refuses to accept legitimate results of the election? Describe the election process and timeline (see below graphic). America has laws and institutions that govern transitions and continuations of power. We also have rules and laws that govern challenges to election results. A candidate's rejection of results does not change these laws.
Center Student Well-Being
Metro students are already shouldering the dual pandemics of COVID-19 and systemic racism, navigating education in the virtual environment, and approaching finals. For many, the election season compounds these already stressful realities. We encourage faculty to be responsive and flexible to student's well-being and offer space for processing and reflection in the days and weeks following the election.
Check-in with students, see how they are doing.
Create space in your class to process the election and consider how it is tied to your class content. Every discipline has public relevance, and faculty members across academic fields can embed civic learning.
Don't try and "fix" students' anxiety but provide spaces where students can hold the tension and discomfort. Let them know it's OK for them to feel the way that they do.
Ask people "What are your hopes and dreams going forward from this point?" This question helps keep people on a constructive path.
Be honest that this election is more than politics- it's about values, too. Prepare to navigate conversations outside of simply a "political" framework.
Keep the conversations nonpartisan, while still providing students a chance to exchange ideas, perspectives, and experiences.
Additional Resources to Support Post-Election Classroom Discussion
Metropolitan State Post-Election Events
Post-Election Self Care Space – Nov. 4, 11 a.m. to 2 p.m. Register Here
Post-Election Fact Forums – Nov. 4, 5, and 6, 4:30 to 6 p.m. Register Here
Election Decompression – Nov. 24, 7 to 8 p.m. Register Here
Questions? Contact the Institute for Community Engagement and Scholarship community.engagement@metrostate.edu