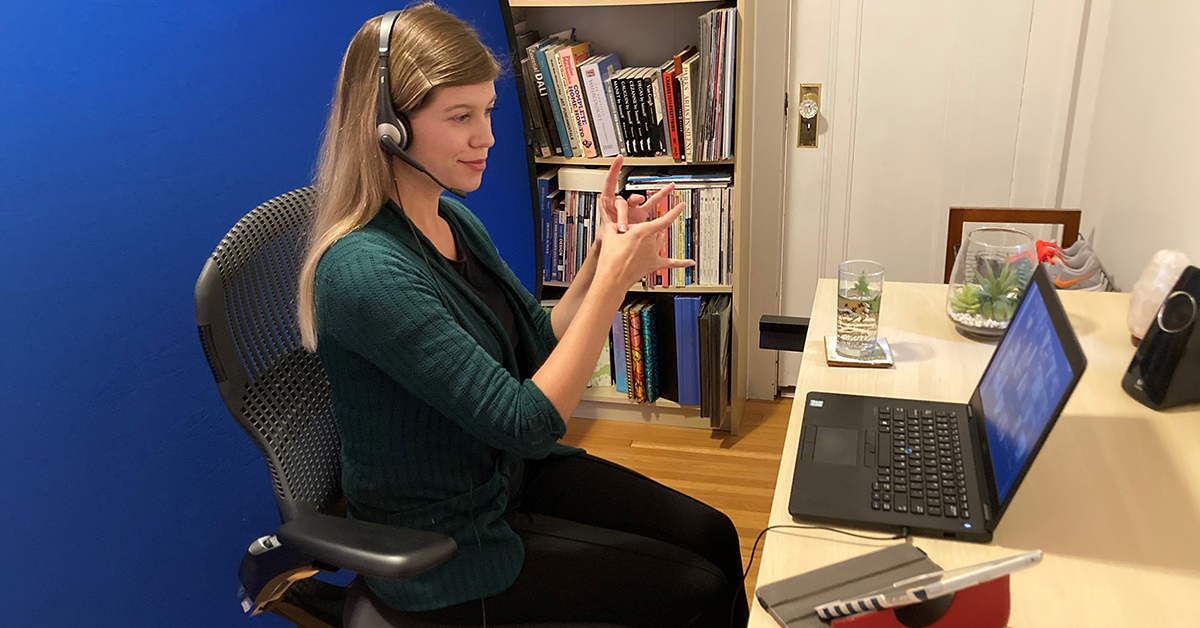 Faculty members Dr. Julie Maxson and Kristin Burgess recently received an Innovation Seed Grant through the Minnesota State "Shark Tank" to extend and expand faculty capacity for the creation and use of accessible course materials. The project extends current Metropolitan State University resources and develops additional resources to provide support and training for faculty as they work toward accessible design. Additionally, the project includes evaluation of the upcoming implementation of Blackboard Ally, a powerful tool for identifying and remediating non-accessible materials in D2L/online courses.
Maxson and Burgess envision three phases of this project. Phase one is currently in progress and evaluates the faculty's current practices, knowledge, and needs for training, then designs and delivers a D2L-based faculty development short course to provide tools for design and redesign of accessible course materials. The course is grounded in the principles and practices of Universal Design for Learning, a framework that promotes inclusive pedagogies, content representations, and assessments.
Phase two offers the D2L short course beyond Metropolitan State University to a broader set of faculty within the Minnesota State System, with an emphasis on two- and four-year campuses in the greater Twin Cities area.  As pandemic response permits, Maxson and Burgess will visit each of the additional campuses to frame and introduce the course in a face-to-face session.
Phase three centers around the implementation of Blackboard Ally, a new software product that works within D2L to identify and remediate course content that is not yet accessible.  As part of this study, Maxson and Burgess will work with a group of faculty volunteers who choose to be "early adopters" of Ally.  At the end of phase three, a task force that includes faculty from this group will develop a set of considerations and recommendations for campus-wide implementation.  These recommendations will be shared with campus stakeholders, and with several System level committees that are evaluating the feasibility of system-wide adoption of Blackboard Ally.
The pandemic has rapidly accelerated the need for accessible design and delivery of online course materials, as most instruction has shifted to fully digital formats.  Although this added urgency could not have been anticipated when the project was first proposed, Maxson and Burgess are excited to embark on this project and expect to have a phase one faculty survey launched in the next few weeks, and to offer the Universal Design for Learning short course to Metropolitan State University faculty early in 2021.
Metropolitan State University takes its commitment to equity, diversity and inclusion very seriously.  This project gives us an opportunity to continue living that mission as well as stretching ourselves to become a leader within the Minnesota State College and University System in the area of Universal Design for Learning.  Ultimately, the UDL approach helps all of our students, by addressing both equity and accessibility.  As we continue to find it challenging to recruit and retain students, applying the concepts of Universal Design for Learning creates a space where students feel welcomed, supported and provides them with choices as they progress through their learning journey.  This all leads to us developing expert learners who are more engaged and committed to finishing their degree path with us.