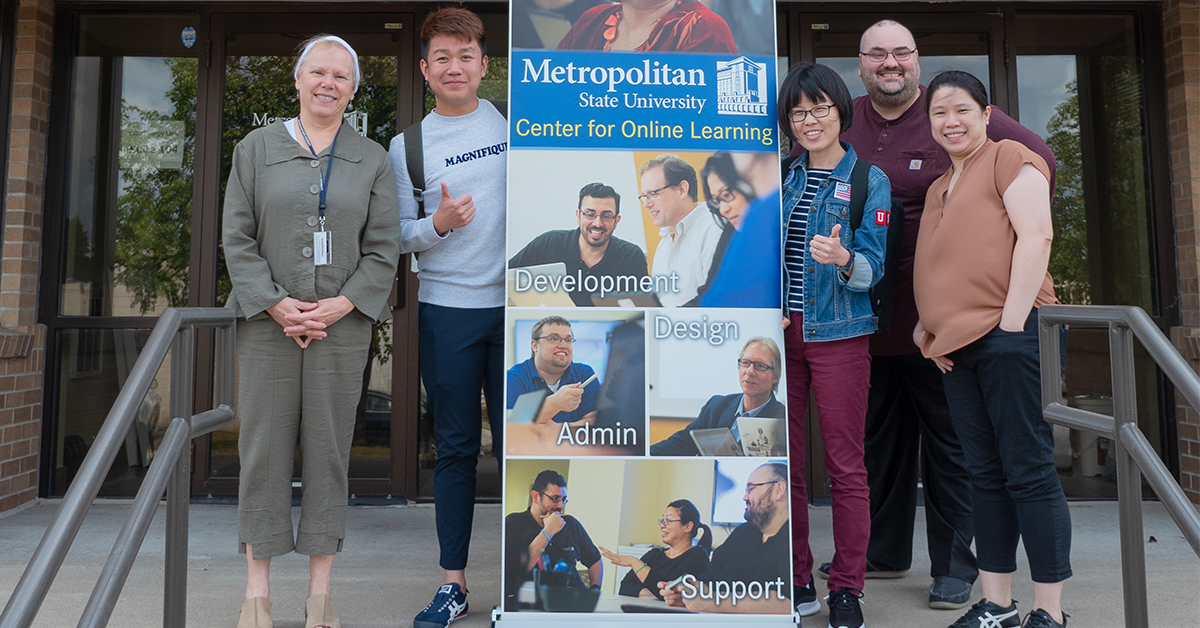 On Sept. 25, College of Nursing Professor Dr. Debra Eardley and the Center for Online Learning's Dominic Jennen, Information Technology assistant, hosted three nurses from Singapore to share online innovative pedagogy and standardized documentation terminology in use at Metropolitan State. Nurses Johnson Kow, RN; Wenping Cao, RN; Evelyn Qua, RN, were interested in the types of online pedagogy used in US nursing schools, as well as the Omaha System of holistic standardized terminology, in use by Dr. Eardley and her multi-institutional research team. 
The itinerary included an introduction to PINE, a view of the ICS, and presentations from three nurse educators, Drs. Conni DeBlieck, New Mexico State University, Linda Garner, Southeast Missouri State University, and Kelly Krumwiede, Minnesota State College-Mankato, and pedagogy incorporating nursing informatics across nursing curricula.
At the days end, the Singaporean guests, who are all members of an informatics team at Tan Tock Seng Hospital, came away impressed with their visit to Metropolitan State, their new knowledge of innovative pedagogy for online learning, and their introduction to the Omaha System as a powerful tool for teaching C/PHN, a holistic approach to population-based care, documentation in the EHR, as well as data management and outcomes evaluation.