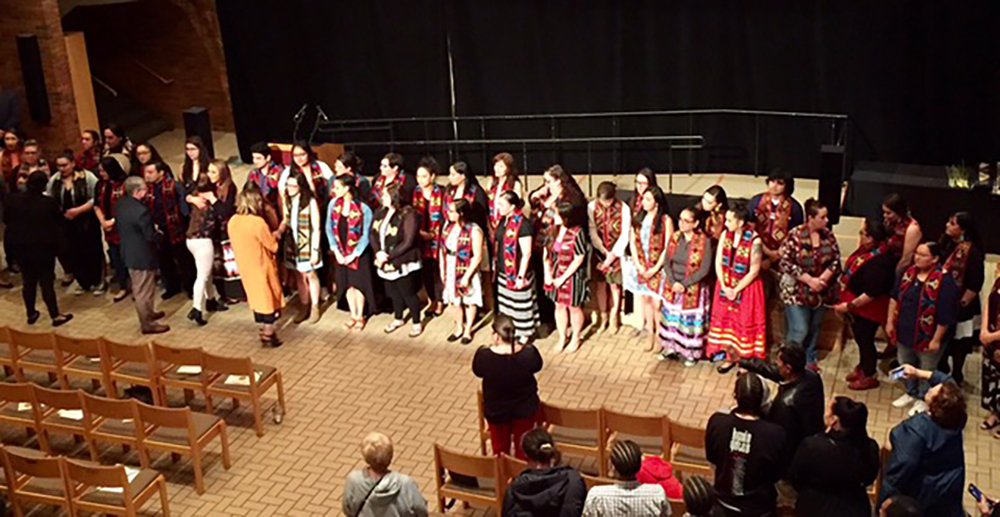 Six Metropolitan State University graduates were honored at the Twin Cities American Indian Celebration event hosted May 3 at Augsburg University with Minnesota Lt. Gov. Peggy Flanagan as guest speaker. This 33rd annual celebration recognizes American Indian achievement in higher education and includes students in higher education institutions throughout Minnesota.
Metropolitan State honorees are:
Sanya Clark, B.S., accounting
Alesha Goodwin-Gutierrez, BA psychology
Rhonda Rousseau, BS alcohol and drug counseling
Vanessa Smith, BS elementary education
Cante Hopi Winyan Walking Elk, BS psychology
Robert Blake, MA advocacy and political leadership
Twenty-three American Indian students graduated from Metropolitan State between fall 2018 and spring 2019. Other attendees representing Metropolitan State were President Ginny Arthur, Maya Sullivan, interim dean of students; Craig Morris, chief diversity officer; and David Isham, admissions counselor.