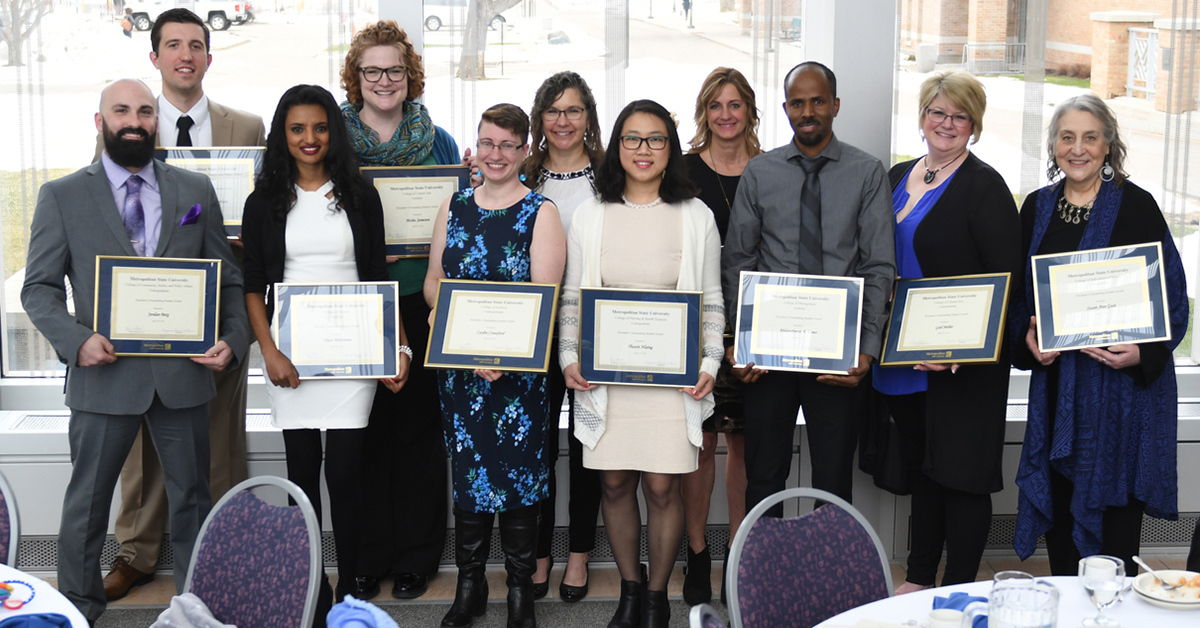 Each fall and spring semester, colleges at Metropolitan State nominate students for the Outstanding Student and Outstanding Graduate Student awards. Nominees are evaluated on the basis of their academic performance in their degree program, as well as achievements in their community and professional contributions. All finalists are recognized in the commencement program, outstanding students receive special recognition during commencement, and are eligible to speak at commencement.
Spring 2019 honorees are:
Approximately 1,079 students are receiving bachelor's and master's degrees with 821 students expected to participate in Metropolitan State University's 104th commencement exercise. Spring commencement ceremony will take place as two programs Saturday, April 27,at the Minneapolis Convention Center, 1301 2nd Ave. S. The event will be live streamed at www.metrostate.edu starting at 10 a.m. and 2 p.m.
Jameson will speak at the morning exercise recognizing graduates from the College of Liberal Arts, College of Management, College of Sciences, and the School Urban Education. Berg will speak at the afternoon program recognizing graduates from the College of Community Studies and Public Affairs, the College of Individualized Studies, and the College of Nursing and Health Sciences.