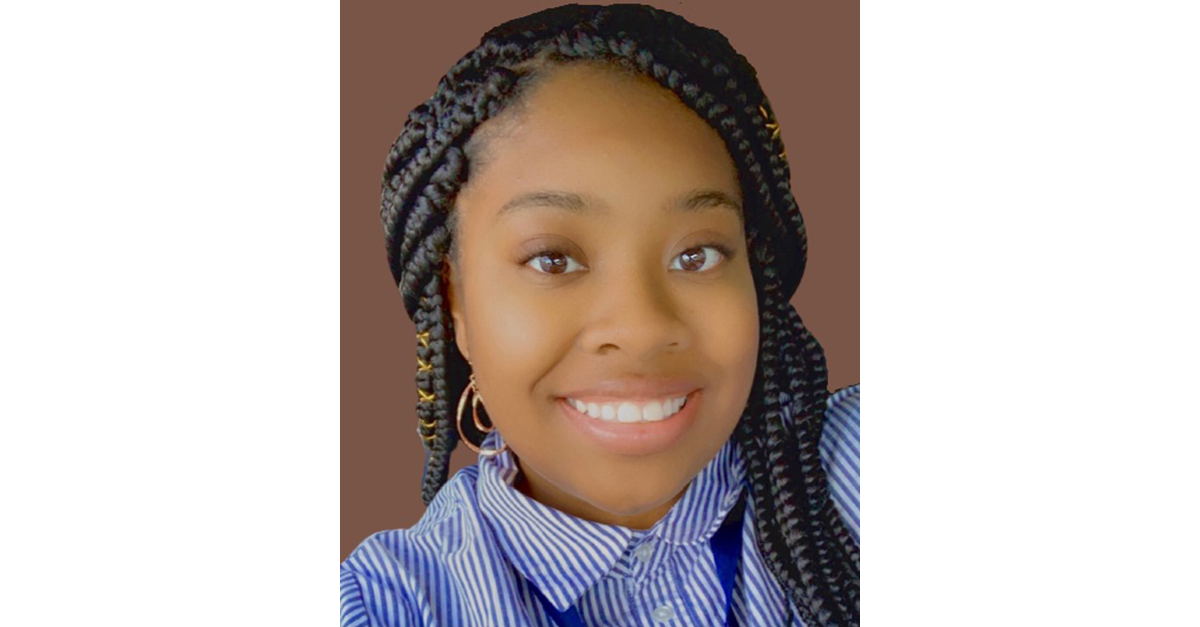 By Tessa Schmitz
Student Writer, Institute for Community Engagement and Scholarship
As we let go of the liminal year of 2021 and begin 2022, many of us are struggling to stay inspired and remain optimistic amidst the surging COVID-19 pandemic and its exhaustive effects. After interviewing Alyssia Bell, a Metro State environmental science student and fellow Institute for Community Engagement and Scholarship employee, my drive seemed to be restored. Alyssia, I quickly learned, perseveres towards her goals, even in the midst of the current moment. She is constantly busy: serving as a First Saturday Science Student Coordinator, Public Relations Director (MSUSA- Metro State University Student Association), IDEC fellow (Increasing Diversity in Environmental Careers), and Media Ambassador for Conservation Corps. I was fortunate enough to grab a slice of Alyssia's time to discuss the wisdom she's gained through her experiences at Metro and her community engagement work.
Originally from Gary, Indiana, a city that faced de-industrialization through segregation and white flight, Alyssia recalls the poverty that surrounded her. "The opportunities are limited or non-existent, where poverty is the norm, and survival is always on your mind, you don't have the time nor the space to explore your interests or gain [networks]." When she moved to Minnesota in 5th grade, her teacher Mrs. K introduced her to an all-girl after school program sponsored by NASA. The program granted girls the opportunity to explore science and engineering and even coordinated a trip to the Houston Space Station. Alyssia feels that this experience — which included talking with astronauts about their jobs — avidly shaped her life trajectory. "It's the reason I'm in science today."
Perhaps it is because of this exposure and mentorship that Alyssia devotes herself to science and environmentalism. "Growing up, I didn't see or know any Black or Black women scientists or individuals in science." The STEM fields have indeed been historically dominated by white males, and Alyssia has often found herself working in labs where she has been the only Black woman or woman of color. "People have preconceived notions of you. When someone first meets you, they come up with a single narrative of who you are and if you belong." She quickly learned that, in order to be taken seriously, she had to work harder than her counterparts, to be assertive, and to share her ideas routinely. "There's a balancing act on being myself and representing my people."
Alyssia's personal experiences reflect her tenacity and influence as the First Saturday Science (FSS) Student Coordinator, an outreach program of the Institute for Community Engagement and Scholarship (the Institute) that seeks to engage youth with different elements of science through monthly events. "There is [data] that shows that female-identifying youth and kids of color tend to struggle with science. There is also data that shows if you don't have female-identifying youth interested in science [before] middle school, they won't go into those careers in the future." Alyssia's position with First Saturday Science, then, is crucial as she creates fun, informative lessons that kids may not otherwise be exposed to.
Due to the pandemic, First Saturday Science has shifted to entirely online lessons that are created, managed, and live-streamed via YouTube by Alyssia herself. Awo Ahmed, the Institute's Literary and Youth Outreach Coordinator, describes Alyssia as "the backbone" of the FSS program during the pandemic. First Saturday Science primarily served Twin Cities youth, but with the pandemic and much of the world's education shifted toward online-learning, the program's popularity has broadened. With over 250 views and participation from as far as Hawaii, FSS has continuously flourished.
Her dedication and expertise have not gone unnoticed.  In fact, Alyssia was accepted into the highly selective Increasing Diversity in Environmental Careers (IDEC) fellowship, a program designed to create unique college-to-career pathways for underrepresented STEM students. The fellowship offers mentorships through major state agencies (including the Minnesota Department of Natural Resources [MN DNR], Conservation Corps Minnesota and Iowa [CCMI], the Minnesota Pollution Control Agency [MPCA], and the Minnesota Board of Water and Soil Resources [BWSR]). Alongside these mentorships, the fellowship also grants students access to summer internship opportunities, an annual stipend, and a cohort of supportive peers. "To me, it's a one-in-a-lifetime opportunity," Alyssia said, "I have a solid network of government employees — from lawyers to operation managers — and I have a wonderful connection to my cohort who all have similar passions."
Alyssia believes that Metro State, particularly her work with the Institute, has been one of the main benefactors of her successes. "My work within the Institute is special. Never have I held a position where I was allowed creative freedom and encouraged to come up with new ideas and implement them." The framework of community engagement that encapsulates our work environment has spirited her and propelled her forward. "I am a firm believer that we are all connected. What is best for the collective will ultimately be best for me." She is an ardent proponent of community engagement and dedicates herself to community building, especially during the pandemic. In fact, Alyssia's focus has drastically shifted to further her devotion to her community.
Prior to 2020, Alyssia worked full-time and attended school full-time, which left her limited space for community engagement. She noticed that her grades suffered without these community ties, and she began to feel disconnected. When COVID-19 dominated the world, Alyssia decided to leave her job and find employment through Metro. After taking the FSS Student Coordinator position, her academic performance immediately improved, and she discovered that community engagement played a much bigger role in her life than she might have realized. "I feel a lot more accomplished in life and happier when I can help those around me and be an active member of my community."
Alyssia is a community builder; she seeks and establishes opportunities through engaging with peers, professors, advisors, and community organizations. After graduation, Alyssia hopes to continue her commitment to community science engagement with youth outreach and move forward with graduate school for environmental law.  It was unsurprising when I asked her what advice she'd give to Metro students that Alyssia reiterated the importance of community. "Put yourself out there and opportunities will fall into your lap."