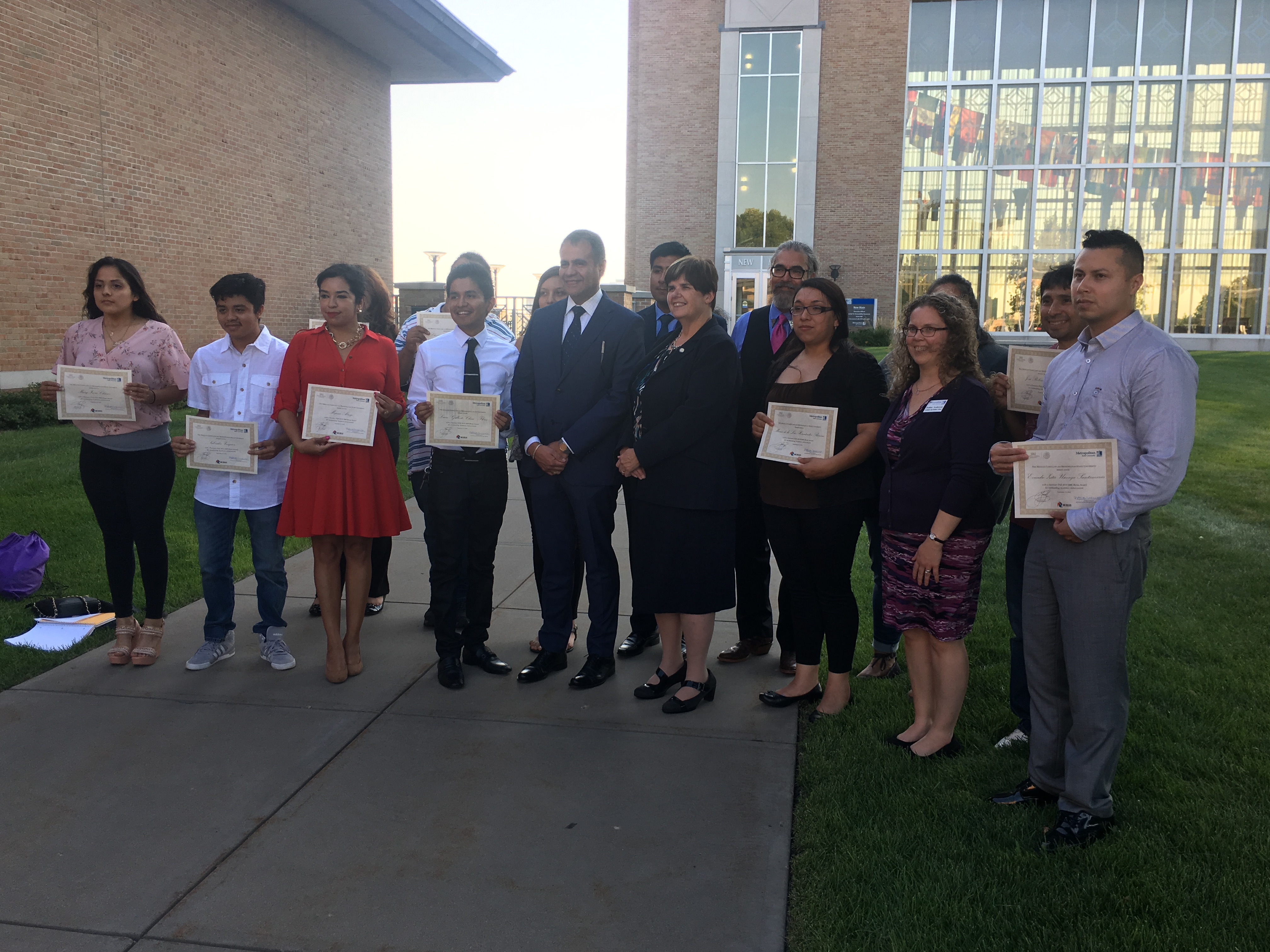 Thirteen Metropolitan State University students were awarded scholarships from the Mexican Consulate's Institute of Mexicans Abroad [IME] Fellowship Program.
The students were named at an award event Sept. 12 at Metropolitan State. Head Consul Gerardo Guerrero Gomez of the Consulate of Mexico in Saint Paul visited Metropolitan State University to confer the award.
To help students of Mexican origin/ancestry who often face crucial challenges, Metropolitan State and the Mexican Consulate entered into a formal partnership with the university's participation in the Institute of Mexicans Abroad Scholarship Program. The program is a collaborative scholarship program which has been instrumental in advancing a shared vision of strengthening a supportive network that paves the way for students to thrive. Metropolitan State has participated in the program over the past three years (learn more here).
This year's awardees are:
Christian Urza-Vasquez, individualized studies
Cyndy Aileen Garcia, criminal justice
Daniel Cruz Aguilar, accounting
Evandro Zitec Uscanga Santamaria, biology
Jose Roberto Labastida, pre-computer information technology
Lauro Gilberto Clara-Flores, pre-business
Maria de la Luz Hernandez Becerra, accounting
Mariana Walther, individualized studies
Mary Irene Chavez, pre-criminal justice
Michelle Caballero, pre-criminal justice
Myrna Abrego, urban elementary education
Salvador Vazquez, undecided
Yajaira Melissa Mascote, pre-social work