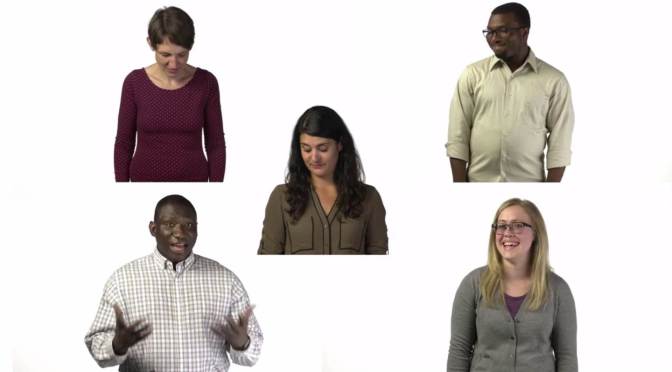 Not sure what you are going to do after you get your degree? Are you wondering how to make yourself marketable to employers? The Career Center can help.
With help from Twelve Plus Media, a local production company, and Metropolitan State University alumni, the Career Center has created four career education videos: Career Readiness, Choosing A Major, Designing Your Life, and Job Search Strategies. These videos, featuring colorful, lively animation and engaging alumni presenters sharing their own career paths, address misconceptions and give student viewers advice to prepare for the future. For example, choosing a major is just one decision among many, and career paths can take many unexpected turns before you reach the destination of your dream job.
Networking is crucial. Meeting and connecting with new people face-to-face will help you get noticed. Your key contact could even be sitting next to you in class.
"These videos are the tip of the iceberg in learning about the lifelong process of career management," says Career Center Director Bill Baldus. "It can be frightening, and yes, there are a lot of unknowns, but there's a community of support behind you. You can do it."