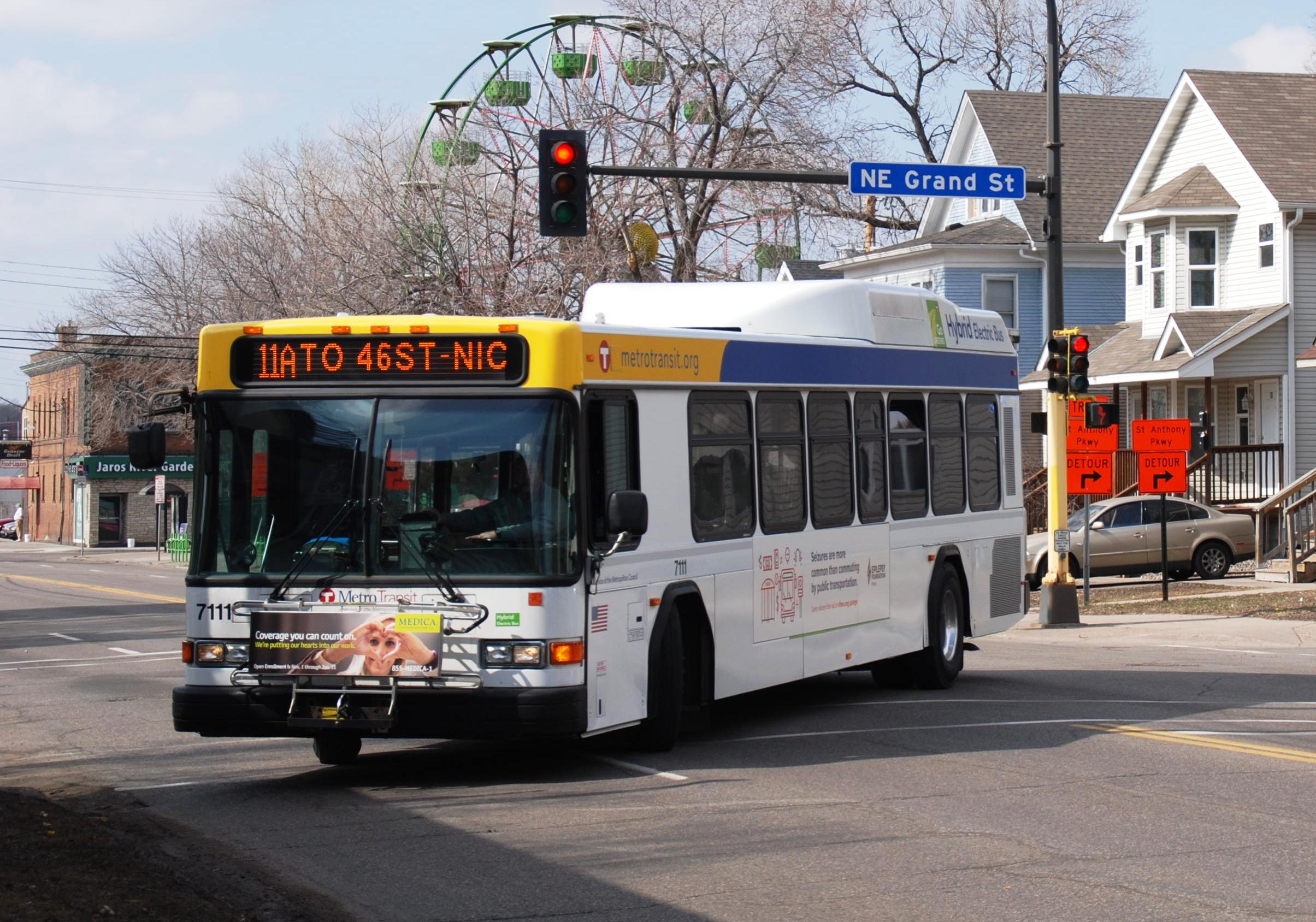 A limited number of discounted bus passes are on sale now to registered Metropolitan State University students. Bus passes are made available for purchase through the Financial Management Office and Gateway Student Services, on a first-come, first-served basis, at the cashier's window on the third floor of Saint Paul Campus Founders Hall and Gateway Student Services locations at all campuses. Pre-orders and phone orders will not be accepted. Check the website for the most current information.
The subsidized, discounted price for students is $100 and is limited to the first 200 passes sold, after which the regular price of $175 is applied. Students wishing to purchase a bus pass cannot have any financial holds on their account and must be currently registered for the fall semester. The passes are valid from Aug. 15 to Dec. 31 on any Metro Transit bus, the Green Line Light Rail and the Hiawatha Light Rail. 
Please note, if you plan to use the bus pass:
Students will need to register their bus pass online. Registration is quick, taking about one minute.
Students must register their bus pass in order to receive a replacement pass at the cost of $20. Replacement for an unregistered pass is subject to the full cost of $175.
When riding, a valid student ID must be presented with the bus pass.
Additional fare is required if students ride the Northstar Commuter Rail or any route with a fare costing more than $3.
Students may charge their bus pass to their tuition and fee account up until the time financial aid is disbursed; however, the student must have a miscellaneous charge form on file. Students may also purchase a bus pass outright with cash or a check at Gateway Student Services or the Cashier window (credit card payments must be made at the Cashier's window) on the Saint Paul Campus during regular business hours. The Gateway offices at the Minneapolis, Midway and LECJEC campuses can only sell bus passes by charging the student account.