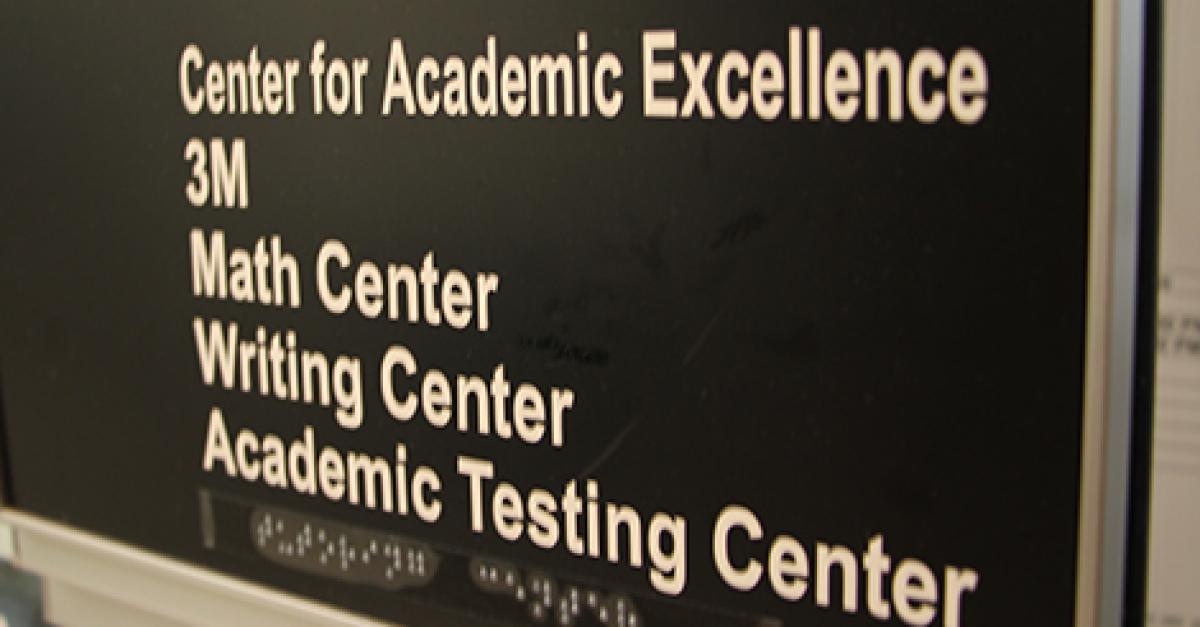 Help with writing, math, or science coursework can sometimes make the difference between struggle and success in a semester.
The Center for Academic Excellence (CAE) provides tutoring, homework help, and more for currently enrolled Metropolitan State University students. CAE also administers exams outside the classroom.
"What we strive for is a very inclusive and diverse learning environment," says CAE Director Jules Thompson. Tutors are trained to work with students who speak English as a secondary or tertiary language, or who have disabilities.
Academic help is available for writing, math, and science, and each area provides help specific to the disciplines it represents. Staff members guide students through tutoring, group work, homework help, and advice.
Beyond crafting essays, analyzing reading assignments, and formatting citations, CAE's Writing Center sessions can focus on writing scholarship applications or résumés and cover letters for a job search.
"Going to the Writing Center is wonderful because you're able to talk to someone about your learning," Thompson says, highlighting the important role that dialogue between students and tutors plays in the center's process.
Math and science tutors offer support for undergraduate courses in math, statistics, biology, chemistry, geology, physics, accounting, economics, and finance. Tutors are located on the university's Saint Paul campus and at the Midway location.
For times when students cannot meet with a tutor in-person, being tutored online is a convenient option. Tutor.com, a service that provides online tutoring 24/7, connects students with tutors in an online classroom setting. Students can login to Tutor.com through D2L Brightspace. Online e-tutorials for writing are also available. These services are free to currently enrolled Metropolitan State students.
For students taking missed quizzes and tests and exams for independent studies or course waivers, there is CAE's Academic Testing Center. The center is in New Main, LL205.
Tutoring, testing, and exam sessions are scheduled in advance. Wednesday and Thursday testing times are available, and may be scheduled online, by email, or by calling 651-793-1576. The tutoring schedule fills up near midterms, so be prepared to apply early. Tutoring appointments, available most days of the week, may be scheduled online, by email, in-person, or by calling 651-793-1460.