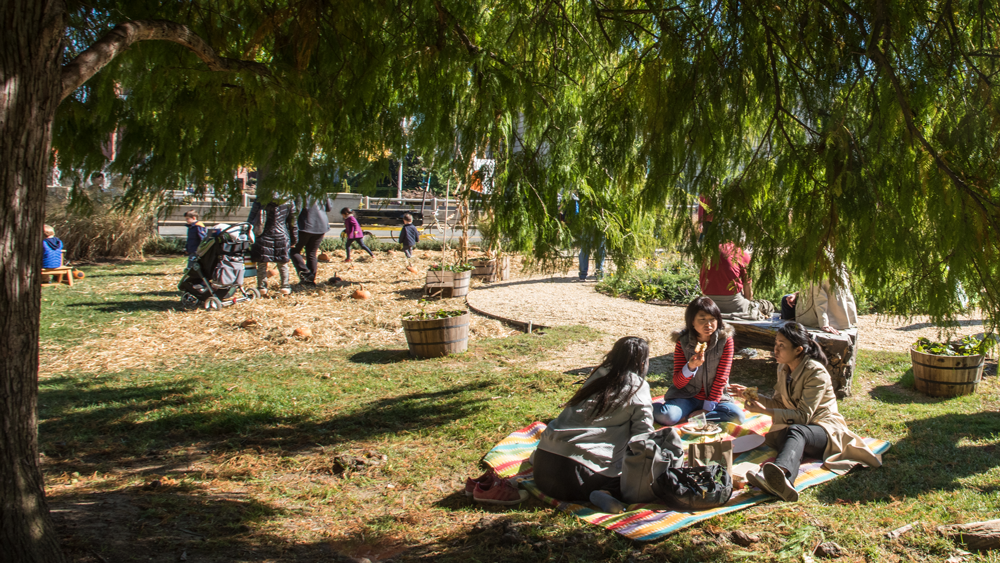 Fall and winter holiday breaks often include large gatherings of families and friends, crowded parties, and travel that may put people at increased risk for COVID-19. We know that these times together are really important, but in an ongoing pandemic with widespread transmission, the safest option right now is for everyone to stay home. This helps protect family, friends, and even communities.
We know that this is a big ask, but remember that anytime you gather with people you do not live with, the risk of infection increases for everyone, and that even people without symptoms can spread the virus.  Having or attending an in-person gathering may encourage people in high-risk groups (particularly older adults and people with underlying health conditions) or ill individuals to attend rather than stay at home.
We encourage you to be safe as you celebrate the holiday season.  We even have some ideas on how you can do that:
Have a virtual holiday celebration with your family and friends.

Still do all the decorating and make all the food, then show it off to your loved-ones.

Play trivia or other games over a virtual gathering.

Plan a dinner with the people who live with you. Check out local grocery stores or restaurants where you can order a Thanksgiving dinner for takeout.

Don't go to events or gatherings unless you know that social distancing and capacity limits will be followed. Crowds and drinking have been associated with outbreaks of COVID-19.
If you do have a gathering, do it in a way that slows transmission:
Anyone with COVID-19 symptoms (cough, fever, shortness of breath, etc.) or who has been exposed to COVID-19 in the last 14 days should not attend – no matter what.

Before the gathering, establish the expectation that everyone wear a mask. Consider getting your guests holiday-themed masks as a party favor and encourage everyone to wear a mask until it is time to eat.

Arrange your furniture so it is easy for people to stay 6 feet apart.

Keep the gathering small – the fewer, the better, but definitely no more than 10 (it's a Governor's order!). Write down the guest list in case someone tests positive afterward.

Choose activities that you can do while still staying far apart and wearing masks.
Traveling
If you are thinking about traveling away from campus or your local community during the break, it is important to take steps to slow the spread of COVID-19. Traveling can put people at greater risk of getting sick.
Before you travel, consider:
How much COVID-19 is spreading where you are going and how much it is spreading on campus or in your local community.

Whether you, someone you are traveling with, or someone you are visiting are at higher risk for severe illness from COVID-19.

How easy or difficult it will be to keep 6 feet between people.

Whether you would be able to miss work, school, or other activities if you get sick.

Laying low before you go. Plan to stay at home and interact only with the people in your household for at least 14 days. If you have been exposed to COVID-19 and don't know it, this will help ensure that you don't spread it when you travel or to your loved ones when you visit.
When you arrive at your destination:
Only interact with your family or the friends you are staying with.

Stay 6 feet away from anyone you do not live with, and wear a mask.

Avoid high-risk situations like

crowded bars, events, and larger parties.

Get tested if you develop symptoms, and stay home and away from others if you become sick.

Minnesota does not require travelers to stay home/away from others (quarantine) for 14 days after coming back from another state. However, some colleges and universities require quarantine after travel. Learn your school's rules and protocols and plan accordingly.
From the Minnesota Department of Health
Protect Yourself and Others: Traveling
Safe Holiday Celebrations during COVID-19
Institutes of Higher Education (IHE): COVID-19
Guidance for Safe Celebrations and Events (PDF)
From the Centers for Disease Control and Prevention
Considerations for Events and Gatherings
Events and Gatherings Readiness and Planning Tool (PDF)
Other resources
Minnesota Office of Higher Education Coronavirus Updates
 University of Minnesota COVID-19 Updates
 Minnesota State Colleges and Universities Coronavirus Index
 Minnesota Private Colleges COVID-19 Updates