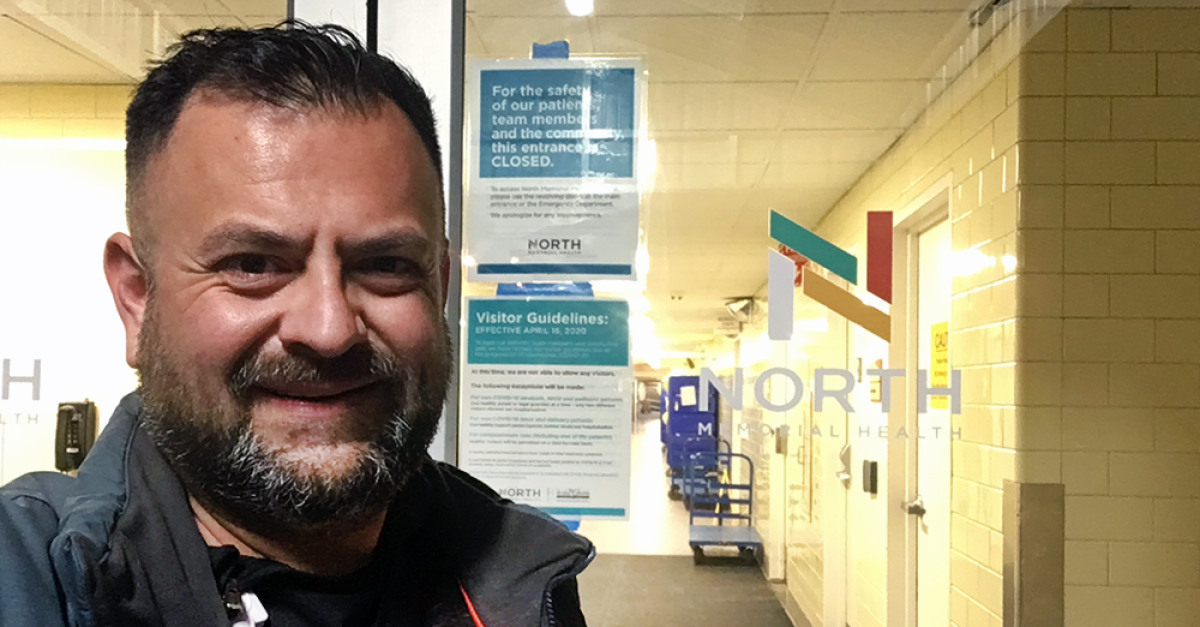 A Minneapolis resident has been selected a fall semester Outstanding Graduate Student at Metropolitan State University.
Tommy Reyes is one of 11 Metropolitan State students who were recognized at the President's Outstanding Student Award Reception on Dec. 5, 2020. President's Outstanding Student Award recipients are nominated by their professors and advisers and selected based on their academic excellence, community service, academic innovation in the educational program and professional achievement.
Reyes graduates from the Entry Level Master of Science in Nursing (ELMSN) program, and is chosen Outstanding Graduate Student in the university's College of Nursing and Health Sciences. He is one of 1,258 students receiving bachelor's, master's and doctorate degrees at Metropolitan State's 107th commencement exercises, which will be celebrated with an online ceremony on Dec. 12, 2020. He is also a recipient of the Nellie Stone Johnson Scholarship for the last three years.
The ELMSN is a seven-semester program that provides the opportunity for individuals with a baccalaureate degree in a non-nursing discipline to learn the theoretical and applied skills necessary for the professional practice of nursing. Upon completion of this program, students are awarded a Master of Science in Nursing (MSN) degree and eligible to take the examination for licensure as a registered nurse. At a third the cost of other similar programs in Minnesota, the ELMSN at Metropolitan State is a cost-effective option for students with bachelor's degrees in non-nursing disciplines.
Reyes transferred from Saint Paul Technical College to Metropolitan State complete a bachelor's degree in Business Management. Prior to working on the ELMSN at Metropolitan State, Reyes completed the science prerequisites at Minneapolis Community and Technical College.
"My goal was to complete my nursing degree with little-to-no debt accumulated and to secure a nursing job in the Twin Cities," Reyes says. "One of the largest burdens on students today is the looming loan debt and the lack of employment. I have managed to work full-time, complete my degree with no debt, and nail down a great job upon completion of my boards.
Reyes is currently employed by Hennepin Healthcare as a mental health worker, and will transfer to a new position there pending passing the nursing licensure exam. After taking some time to finish a few long-awaiting projects, Reyes may consider returning to university to earn the Nurse Practitioner's degree.
Reyes is originally from Riverside, California, and moved to Minnesota just more than 11 years ago. Reyes was a medic in the United States Air Force from 1996 to 2000. He and His partner live in North Minneapolis with their two dogs, and two cats. Hobbies include volunteering with the neighborhood organization and tending the house and garden.
Metropolitan State University, a member of Minnesota State, is the Twin Cities' public, urban, comprehensive state university providing lifelong learning and competitive academic and professional degree programs at the bachelor, master and doctoral levels.