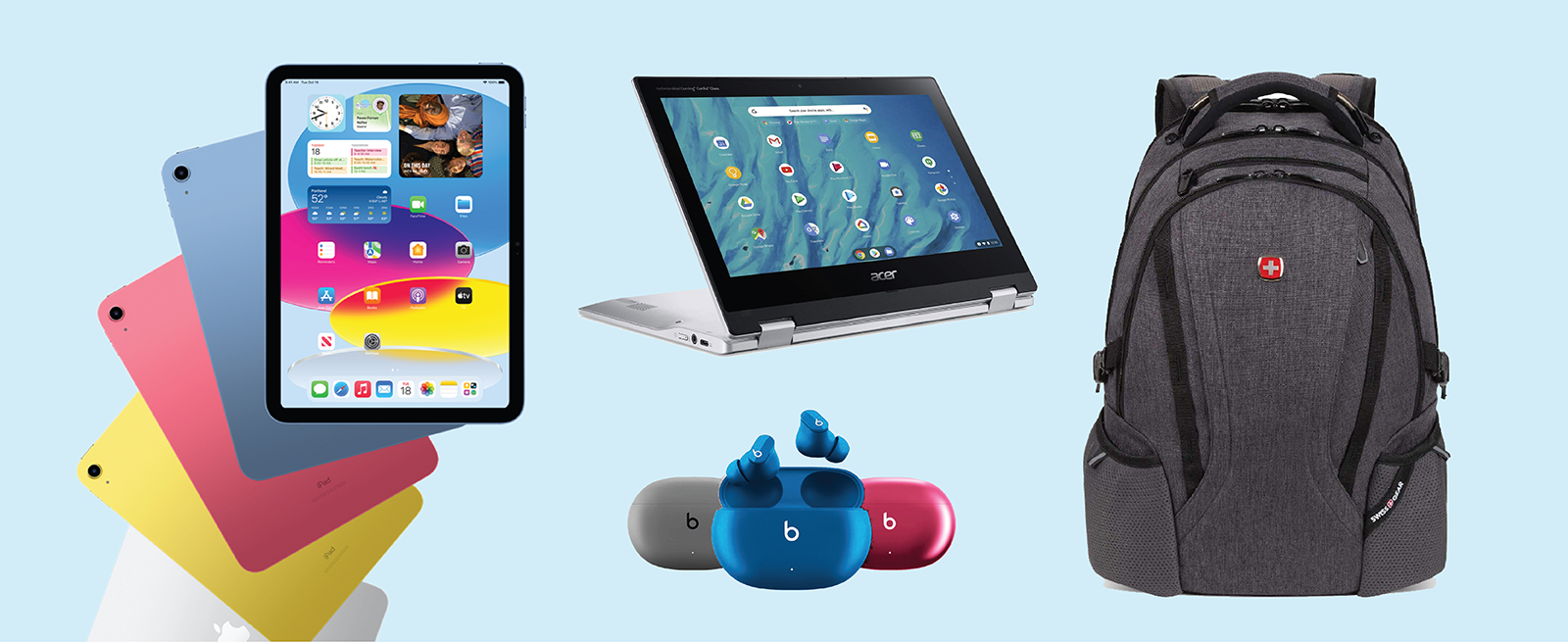 Here's exciting news about Spring Semester 2023 registration! If you register early, you will have a chance to win these awesome prizes!
Four (4) Acer Chromebook Spin 311 Convertible Laptops 

Two (2) Apple iPads

Two (2) Beats Studio Buds – True Wireless Noise Cancelling Earbuds

Two (2) SwissGear Laptop Bags 

Two (2) Instant Pots
Prize rules
Register by 11:59 p.m. on Sunday, November 27, and you will be entered into the random drawing with two (2) chances to win. (This includes students who have previously registered.)
Register by 11:59 p.m. on Friday, December 9, (the last day of the semester) and you will be entered into the random drawing with one (1) chance to win.
Students enrolled will be randomly selected on January 16, 2023.
Prize awards of values of $600 or more are taxable and must be reported on a 1099-Misc or if the recipient receives $600 or more in total 1099 reportable payments from all Minnesota State colleges and universities in the calendar year.
Benefits and support
By registering soon, you'll have more choices to put together the most ideal schedule that fits your busy life! Your advisor is ready to guide and help you to ensure you take courses that count toward your degree requirements. This is important to make sure you finish as soon as you can and that you aren't paying for a course that you don't need. Visit metrostate.edu/register to learn about course types, find your advisor, and other useful registration tips.