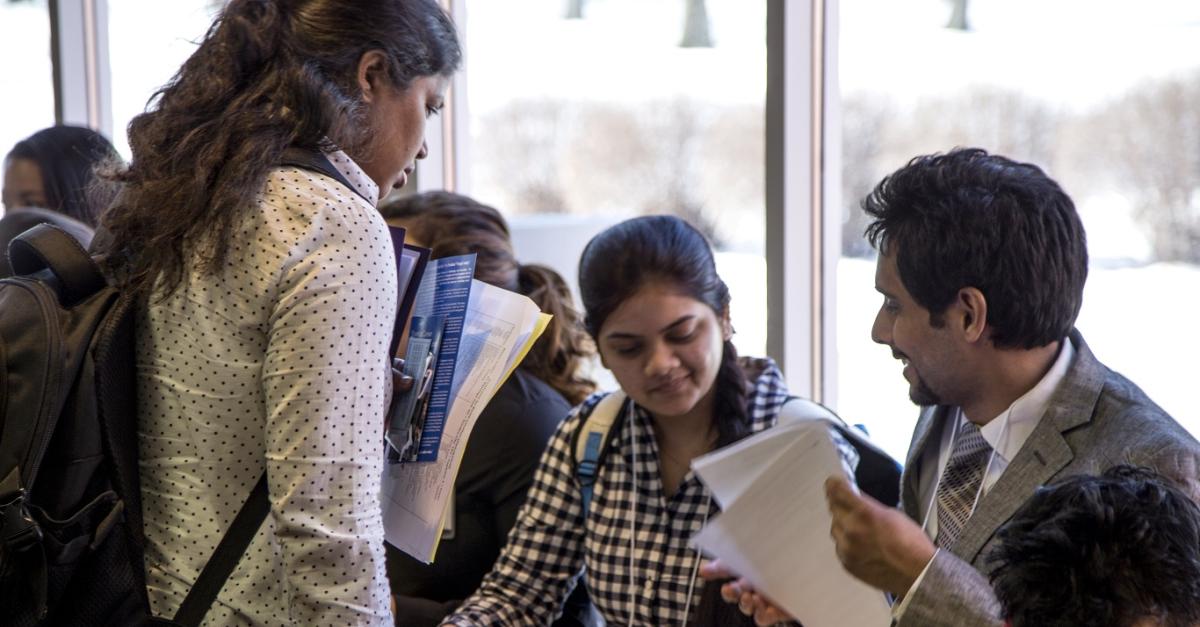 This career fair will allow government and nonprofit agencies to meet with candidates and alumni from the 30 participating Minnesota 4-year colleges and universities and participating regional colleges, including Metropolitan State University. This event will allow students and alumni to pursue professional opportunities and internships at all levels of government and nonprofit agencies.
Careers in state, local and federal government, as well as nonprofit agencies, often pay well and provide benefits, while allowing you to perform a public service to the community. These agencies will be seeking job candidates of all backgrounds who are optimistic, skilled people with a sense of realism and practicality. The fair will be open from 10 a.m. to 3 p.m.. Visit the exhibit hall anytime during that time period. View a list of participating agencies here: http://www.togpartners.com/govnonprofitfair/registered/regEmployerList.aspx
Three presentations of note:
10:15 a.m. – NP 101: Intro to Careers in Nonprofits
11:30 a.m. – Professionals in Government: County, State and Federal Jobs
1 p.m. – Keynote: Leading the Bureaucracy Back to its Humanity by Lark Weller. Weller is a co-founder and the Chair of the National Park Service's Women's Employee Resource Group, which serves nearly 500 NPS employees nationally. Her efforts are guided by her vision of an organizational culture that seeks and values the contributions of employees in authentic, humble, humane and inclusive ways—and recognizes that each employee brings a unique background to their work and needs different resources to reach their greatest potential. She is involved in several national efforts to drive meaningful workplace change within NPS. Lark's permanent position is as a Community Planner at the Mississippi National River and Recreation Area in Minneapolis/St. Paul. There, she enjoys the challenge of park planning and public engagement in places with complicated stories and histories, as well as communicating complex environmental issues in non-technical ways. She is the co-author of the award-winning State of the River Report. She developed a grant (with a UMN partner) to identify barriers to institutional equity and inclusion.

Learn more about this career fair or register to attend via Handshake. To view a list of agencies and organizations registered for this career fair, visit the Odyssey Group's list of participants and available positions. For information about Metropolitan State's Career Center, visit their website, call 651-793-1528 or email career.center@metrostate.edu.