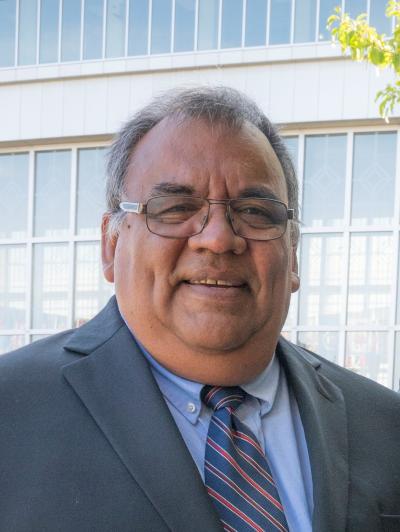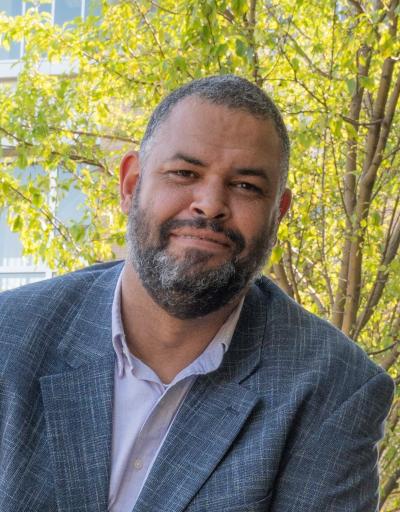 2020: Earlsworth (Baba) Letang
Letang '05 received a Master of Public and Nonprofit Administration from Metro State in 2005. Originally from the Caribbean Island of Dominica, He is currently the Director of Community Engagement for the Neighborhood Development Center. Previously he held the position of Director of Community Engagement at Midtown Global Market in Minneapolis.  Letang has served the university through his work on the alumni board and as an ardent supporter of the university. He distinguished himself as a leader and community advocate during the pandemic and unrest following the murder of George Floyd.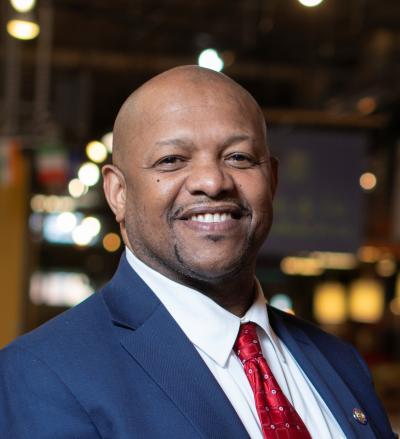 2019: Lawrence Collette
Collette '99 has been a verdant supporter and cheerleader for our university for many years. He has been involved in many important fundraising/engagement organizations and activities that are key to university life. He teaches as community faculty and acts as a connector between students and local employers. He regularly attends the Day at the Legislature, advocating for funding for Metropolitan State.

In addition to his current teaching and consultancy, Collette spent several years in administration at the Minnesota Department of Revenue, as well as over a decade and a half as COO of a major Minneapolis law firm. He has many important accomplishments during that time that he brings to both his classroom and to the university as a whole.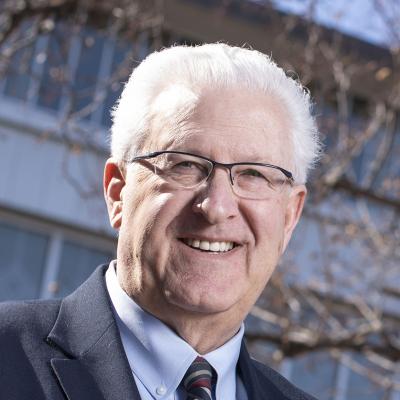 2018: Dr. Michael O'Connor
O'Connor '92 is the director, strategy and project management/chief of staff with Medtronic, Plc. O'Connor has given exceptional service to the community, his profession, and the public over many years. He graduated from Metropolitan State University in 1992 and again in 2004 with a minor in project management. He also holds graduate degrees in project management, technology management, and business administration. O'Connor earned his Ph.D. in civil engineering, majoring in project management, from the University of Maryland, College Park, A. James Clark School of Engineering. In 2012, he was selected as a Quality Fellow for the American Society for Quality (ASQ) and in 2014 selected as a Medtronic Technical Fellow.
O'Connor has been recognized by universities and colleges for his commitment to community and educational work. He is an adjunct faculty member at Metropolitan State, The University of Wisconsin, Platteville and The College of St. Scholastica and teaches graduate-level project management, project capstone and culture, and organizational courses.
He joined the Metropolitan State University Foundation Board in 2018 and brought an ability to make corporate connections and to advocate on behalf of Metropolitan State as an alumnus of the institution.
2017: Latasha Powell
Powell '12 is a co-founder of Appetite for Change, a community-based organization in North Minneapolis dedicated to using food as a tool to build health, wealth and social change. Along with co-founders Michelle Horovitz and Princess Titus '10, she brings people together to grow, prepare and eat sustainable food. Appetite for Change, the winner of a 2017 Bush Foundation Community Innovation grant, equips residents of the Northside with the tools they need to create healthy families and a healthy community.
In addition to her work at Appetite for Change, Powell has also held volunteer and leadership positions with the Jordan Area Community Council and Children's Hospital Hematology Clinic. Powell brings an entrepreneurial spirit to work for social good. As a leader and community member, she is making a difference.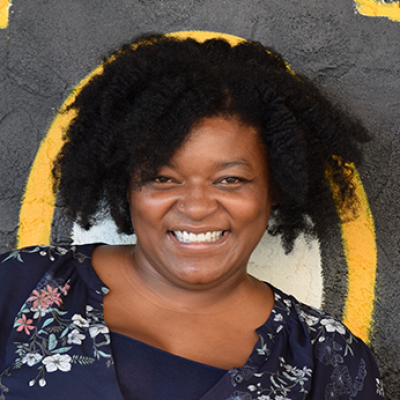 2016: Anthony Cox
Cox, a 2001 graduate of the College of Individualized Studies, has distinguished himself as a musician, educator and volunteer. Cox has performed across the United States and internationally.
He has served as chair of the Music Business Program at McNally Smith College of Music in Saint Paul, an instructor at Augsburg College in Minneapolis and an adjunct professor of jazz studies at the University of Iowa. He has also served as artist in residence, guest lecturer and performer at the Banff Center for the Arts in Calgary, Canada. He is a board member of the Walker West Music Academy. Cox is working on a master's program thesis in liberal studies in the College of Liberal Arts at Metropolitan State.
In the recent past, he performed at the Village Vanguard in New York City with The Joe Lovano "Reunion" Quartet, featuring the music from their album Quartets on Blue Note Records.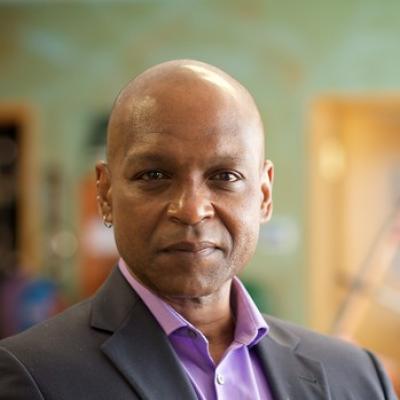 2015: Mona Dohman
Dohman was appointed commissioner of the Minnesota Department of Public Safety by Governor Mark Dayton in January 2011. She graduated from Metropolitan State in 1998 with an individualized bachelor's degree focusing on criminal justice administration. She later received a master's degree in educational administration with a focus in police leadership from the University of St. Thomas, and is also a graduate of the FBI National Academy in Quantico, Virginia.
She oversees a $600 million budget, 2,100 employees and 14 divisions, including Driver and Vehicle Services, Minnesota State Patrol, Bureau of Criminal Apprehension, Homeland Security and Emergency Management.
Prior to her appointment, Dohman served 10 years as chief of the Maple Grove Police Department. She joined the department in 1984 and served as an investigator, patrol officer, sergeant and captain before her promotion to chief in 2001. Dohman's nearly 33 years of law enforcement experience also includes serving as a patrol officer in Glencoe and Marshall.
2014: Gary Cunningham
Cunningham '91 graduated from Metropolitan State with a degree in public policy and later received a master's in public administration from Harvard University. He is the president and chief executive officer of the Metropolitan Economic Development Association (MEDA), following seven years as vice president of programs and chief program officer for the Northwest Area Foundation.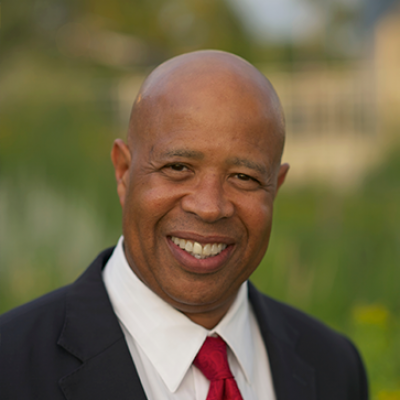 2013: Frank Grass
General Grass '85 served as the chief of the National Guard Bureau and as a member of the Joint Chiefs of Staff from July 2012 to August 2016. In this capacity, he served as a military adviser to the President Obama, Secretary of Defense, National Security Council and was the Department of Defense's official channel of communication to the Governor's and State Adjutant's General on all matters pertaining to the National Guard.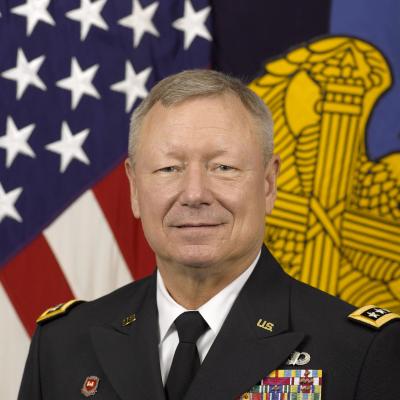 2012: Caroline Lowe
Lowe '02 is a veteran Twin Cities crime reporter, who left her 35-year career at WCCO-TV to become the Newsroom Manager at the San Luis Obispo, California based KSBY-TV.
Lowe has reported on several high-profile cases, including the disappearance of Iowa news anchor Jodi Huisentruit, and the October 1989 abduction of Jacob Wetterling in St. Joseph, Minnesota. Her extensive work on these and other stories have received national attention. Her work has been seen on ABC's 20/20, Oprah, Court TV and Forensic Files.
Lowe's work has been recognized with a number of awards, including: two Regional Emmy Awards, the Alfred I. DuPont Columbia Award, a Sweepstakes Award from the Society of Professional Journalists, two Associated Press Awards and an UPI Award. Her work featuring crime victims was recognized in 1986 with the Minnesota Association of Crime Victims Media Attention Service Award.
Lowe returned to college after two decades of reporting to earn both her bachelor's and master's degrees. She graduated from Metropolitan State in 2002 with a BS in law enforcement and completed her MA in police leadership at St. Thomas University. She also completed law enforcement Skills Training to become a licensed Minnesota peace officer. She also served on the Metropolitan State Alumni Board from 2007 to 2013.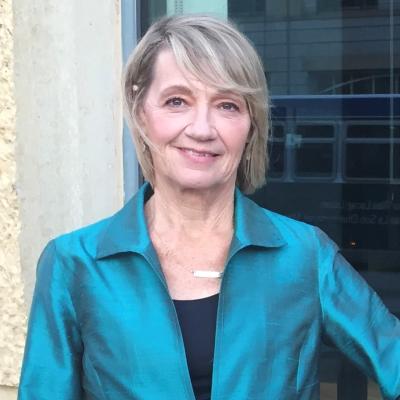 2010: Monte Bute
Bute '91 is an associate professor of sociology at Metropolitan State. His opinion essays appear on the editorial pages of daily newspapers in the Twin Cities. Bute also frequently testifies on higher education issues before the Minnesota Senate and House of Representatives.
Bute began teaching at Metropolitan State as a community faculty member in 1984. He finally finished a long-delayed BA at the university in 1991. After a 20-year career as a community organizer, he realized that his next mission in life was teaching. To fulfill that calling, Bute began graduate school rather late in life. Bute has been a prolific writer over the years, publishing 65 articles in scholarly publications and the popular press. Bute is also regularly invited to give public talks, having made over 75 presentations at academic conferences and community events.
Bute is, first and foremost, a master teacher. As a social scientist, he has taught thousands of students and delights in the challenge of reaching each student. At times, he employs a provocative teaching style in his interactive classes. His passion for teaching extends to all levels of university students.
Sociologists of Minnesota (SOM) gave Bute the Distinguished Sociologist award in 2004. Bute has received Metropolitan State's Outstanding Teacher award and the Excellence in Teaching award. He has also been given awards by Minneapolis Community and Technical College, the Jobs Now Coalition, and the Job Training Partnership Association.
Bute is a past president of both Sociologists of Minnesota and the National Council of State Sociological Associations (NCSSA). He has been the editor of Sociograph, associate editor of the Sociological Imagination, and is currently on the editorial board of Contexts, a journal of the American Sociological Association. He has been a fellow of the National Endowment for the Humanities (NEH) and the Humphrey Institute of Public Affairs, University of Minnesota.
Like many of his students, Bute came to both academic life and sociology by a rather circuitous route. Majoring in American studies and European humanities, he dropped out of college in 1967 and landed in Berkeley and the Haight-Ashbury district of San Francisco. Bute then spent the next two decades on the barricades of social change, working as a grassroots organizer and independent scholar for organizations representing the unemployed, tenants, welfare recipients, union members and students. He served on the Governor's Poverty Commission in 1986-87 and was the lead author of A Poverty of Opportunity: Restoring the Minnesota Dream.
Having become a social scientist by the seat of his pants, Bute adheres to Alfred Schutz's distinction between scholarship aimed at the "expert" and scholarship directed to the "well-informed citizen." Bute's intellectual activities for the past 40 years have been devoted to communicating with the well-informed citizen.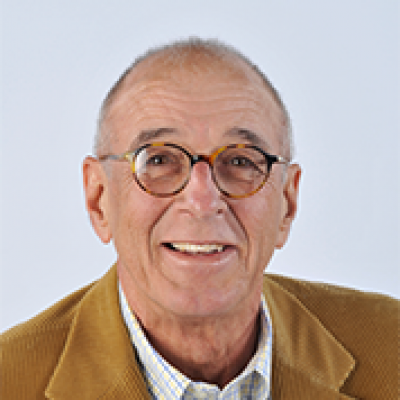 2009: Margaret Lovejoy
Lovejoy '90 is the founder and executive director of The Family Place - Ramsey County's only day shelter for homeless families with children. As an employee of the Saint Paul Council of Churches in the late 1990s, Lovejoy interacted with homeless families on a regular basis. It was clear to her that during the daytime, their needs weren't being met. Lovejoy envisioned a place where these families could spend their days and receive the support needed to bring stability to their lives.
Lovejoy began the project with her own money and was then able to secure funding and support from Ramsey County and numerous other agencies to open The Family Place opened in October 2001. Since that time, The Family Place has functioned as a central hub for homeless families needing services in Ramsey County.
Lovejoy is a former member of the Saint Paul Area Coalition for the Homeless and former Trustee of the Jeremiah Program. A highly-sought after speaker, she has given workshop presentations at the 2007 Minnesota Coalition for the Homeless Conference and the 2008 Invisible Child Conference.
She earned a BA in communications from Metropolitan State and an MA in religion and theology from the United Theological Seminary and is a doctoral student at the University of St. Thomas studying educational leadership. Lovejoy is an innovator, a visionary and an advocate, and was named a General Mills "Local Legend" in January 2009 for her active involvement in the community.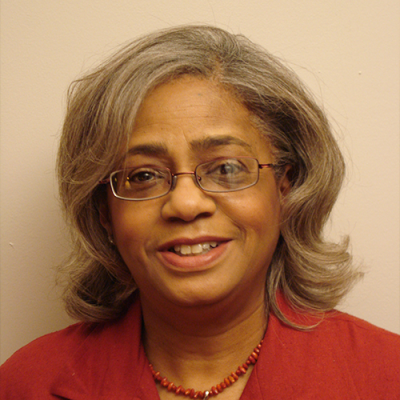 2008: Jesse Bethke Gomez
Bethke Gomez '87 is the executive director of the Metropolitan Center for Independent Living. He served as president and CEO of Comunidades Latinas Unidas En Servicio (CLUES), a highly successful nonprofit organization located in Saint Paul and Minneapolis, from 1995 through 2011. Under Bethke Gomez's leadership, CLUES has been recognized as one of the Top 25 Hispanic Nonprofit Agencies in America and one of the 140 Top Workplaces in the Twin Cities.
In 2011, he was among 100 national leaders who participated in The White House Hispanic Policy Summit, and in 2008 he was listed among "The 100 Most Influential Healthcare Leaders in Minnesota." Bethke Gomez has received special awards from the Ramsey County Bar Association (2011), the MN Hispanic Bar Association (2005), La Prensa de Minnesota (2005) and the Country of Mexico (2006).
2007: Jim Lukaszewski
Lukaszewski '74 is considered to be among the founders of modern American crisis communication management techniques, and is the author of several books and hundreds of articles on crisis management and leadership. He is profiled in the publication Contemporary Legends of Public Relations. His monographs and newsletters are available at his web site.
Lukaszewski served on the Metropolitan State Alumni Board from 1974 to 1976 and from 2007 to 2013. He has been involved as an alumnus of Metropolitan State in many ways, and, in May of 2010, along with former President Sue Hammersmith and Professor Susan Rydell, he hosted the second gathering of Metropolitan State alumni and friends in New York City.
2006: Yusef Mgeni
Mgeni '74 and Metropolitan State share a rich and colorful history together. He was one of the university's first enrolled students, taught classes at the institution, and helped Metropolitan State with recruitment, fundraising, promotion and other efforts.
But his long-time association with and support for the university is not the sole reason the Saint Paul Public School's equity chief was selected the university's 2006 "Alumni of the Year." It's also his mile-long and soul-deep commitment to community service and social justice.
A member of the superintendent's cabinet, Mgeni directs equity and inter-district programs, multicultural activities and acts as a bridge between the district and community groups, communities of color and others. Previous to his position with the Saint Paul Schools, Mgeni was president and CEO of the Twin Cities Urban Coalition for 12 years. Mgeni's passion for community service is also evident in his prior work at the Northwest Area Foundation in Saint Paul and the Sabathani Community Center, Inc. in Minneapolis. He was also an award-winning community journalist in radio, television and in the print media.
2005: Victoria Reinhardt
Reinhardt '96 began her life in public service as a president of her local Parent Teacher Organization. In 1996, she was elected to the Ramsey County Board of Commissioners and in the same year she earned her BA from Metropolitan State. Reinhardt used her experience working to decrease departmental boundaries and shift Ramsey County's focus to reward long-term outcomes as the basis for her 1999 MBA thesis at Metropolitan State. In 2000, she received the Bruce Vento Distinguished Service Award from the Minnesota Coalition for the Homeless and was named one of the 25 Most Innovative Women in the Twin Cities by CityBusiness. Reinhardt was elected Chair of the Ramsey County Board in January 2004. She earned her doctorate in public administration from Hamline University in 2007.
Victoria served on the Metropolitan State Alumni Board from 2011 to 2016.
2004: Jean Hart
Hart '79, a long-time executive with the Saint Paul Foundation, was selected the university's 2004 Alumni of the Year. A 1979 Metropolitan State graduate, Hart was with the foundation 22 years, working as grants and programs vice president, senior vice present and deputy director and last serving as special assignments director before retiring in March 2003. She also served as assistant secretary/treasurer for the Bigelow foundation and assistant secretary for Mardag Foundation. Among other Saint Paul Foundation activities, Hart was involved in adult literacy, promoting diversity, AIDS research and education, evaluating family sexual abuse programs, enhancing elementary school libraries and developing a community-owned grant-making program in the Summit-University area. Hart also served in a variety of leadership positions with the Metropolitan State Foundation, the Minnesota Children's Museum, Twin Cities Public Television, the Science Museum of Minnesota, Friends of the Saint Paul Public Library and other community organizations.
2003: Sandra Pappas
State Senator Pappas '86 has served the state of Minnesota with 27 years of public service. She was first elected to the Minnesota House of Representatives, where she served three terms. In 1990 she was elected to the Minnesota State Senate, where is still serves District 65. She is an activist and is involved in the environmental and women's movements.
2002: John Owens
Owens '94, president and CEO of Owens Companies, Inc., a heating and air conditioning company. Owens was recognized for his corporate and volunteer leadership, working to improve the health, welfare and quality of life for all Minnesotans. Owens raised more than $20,000 for people with AIDS and a significant amount for cancer research.
2001: Bernice Sisson
Sisson '86 was a pioneer in the international battered women's movement. She was a longtime community activist and lifelong learner. She was a cofounder of the first battered women's shelter in the country. She worked in the trenches, offering information to battered women on their legal rights, plus food, clothing and housing availability. Sisson was out in public, educating people about the dynamics of domestic violence and lobbying legislators, foundations and others for more shelter funding.
2000: Segundo Velasquez
Velasquez '92 was selected because of his outstanding leadership and his contributions to both local and international communities. Velasquez and his wife, Joan, formed the "Mano a Mano Medical Resources." This nonprofit, all-volunteer organization collects, packages and ships surplus medical equipment and supplies from the Twin Cities to Bolivia, South American's poorest nation. Mano a Mano has upgraded exam, operating and delivery rooms, and dental and x-ray facilities. The organization constructed, equipped and supplied clinics in four poor communities, funded medical staff in two clinics and contributed medical inventory to over 50 hospitals, clinics and long-term care facilities throughout Bolivia.
1999: Sam Rock
Rock '88 was recognized for his outstanding leadership and commitment to the Native American populations. He received many awards citing his training activities in diversity, language and culture. He held prestigious positions at the Bureau of Indian Affairs and at the White Earth Reservation. His love for children and expanding knowledge was praised. Rock exhibited exceptional leadership, service and personal character.
Past alumni award recipients
1996 25th anniversary award:
Peter Bell '76, Nancy Blanchard '81, Julie DeCosse '96, Cheryl Dickson '76, Joanne Englund '74, Brian Goodroad '92, James Griffin '74, Gloria Haines '91, Clarence Harris '74, Terri Hawthorne '77, Ange Hwang '92, John Laux '90, Juan Lopez '83, Clarice "Chris" Matteson '76, Vince McGraw '76, Yusef Mgeni '74, Rosalia "Sally" Olsen '73, Elsa Vega-Perez '93, Victoria Reinhardt '96, Charlotte Samuelson '77, Arvid Schwartz '79, John Sipe '91, Linda White-Anderson '83 and Marcia Yugend '90.
1987: Volunteer Services Award, Carolyn Ring '78
1987: Alumni Volunteer Service Award, Linda White-Anderson '85
1987: Public Service Award, James Griffin '74
1985: Association Volunteer Award, Thomas Ransom '77
1985: Public Service Award, Rep., Rosalie "Sally" Olsen '73
1982: Association Service Award: Virginia "Ginny" (Johnson) McCain '74