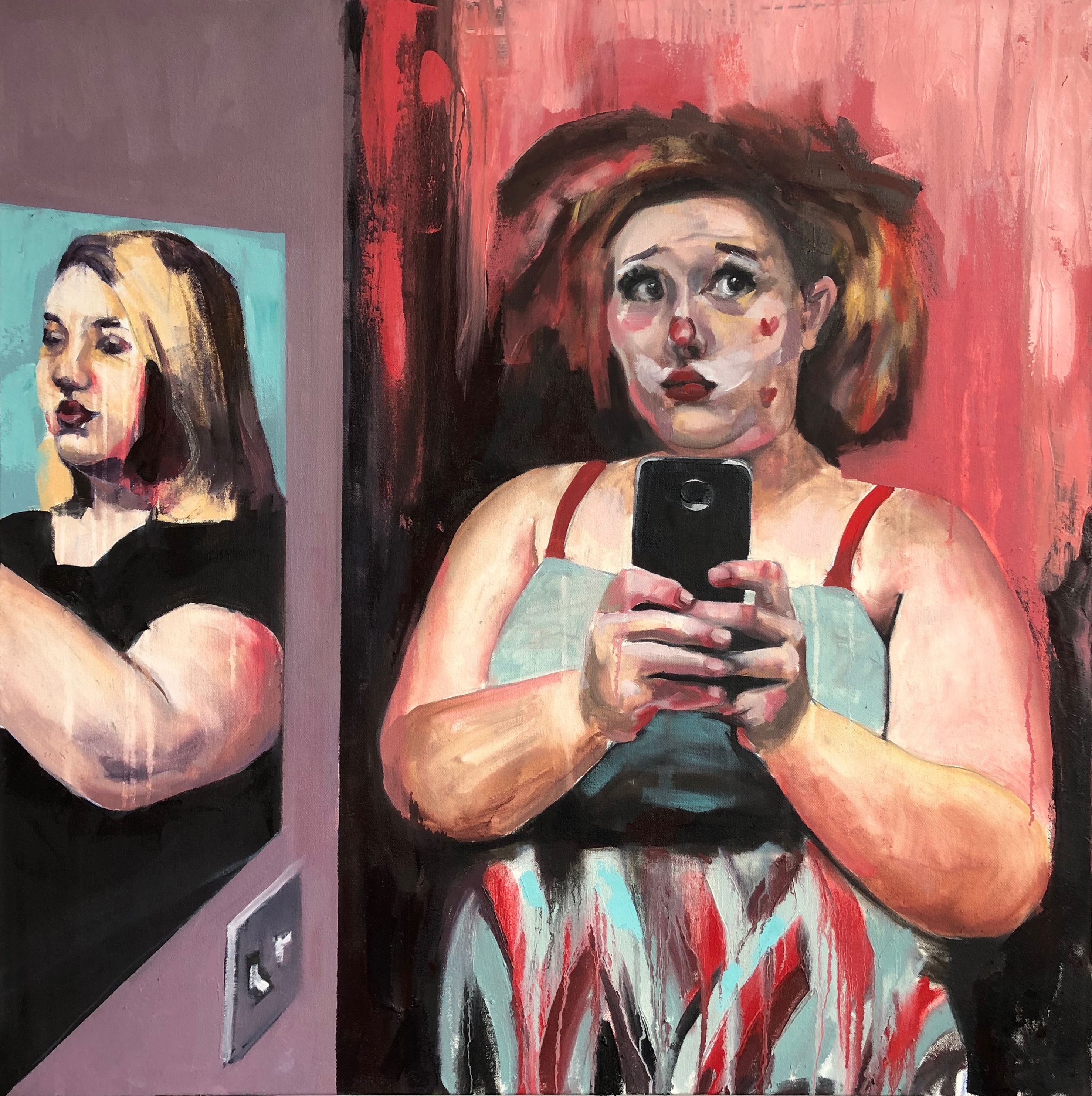 We Beasties: Explorations of the Intersections Between Humans and Animals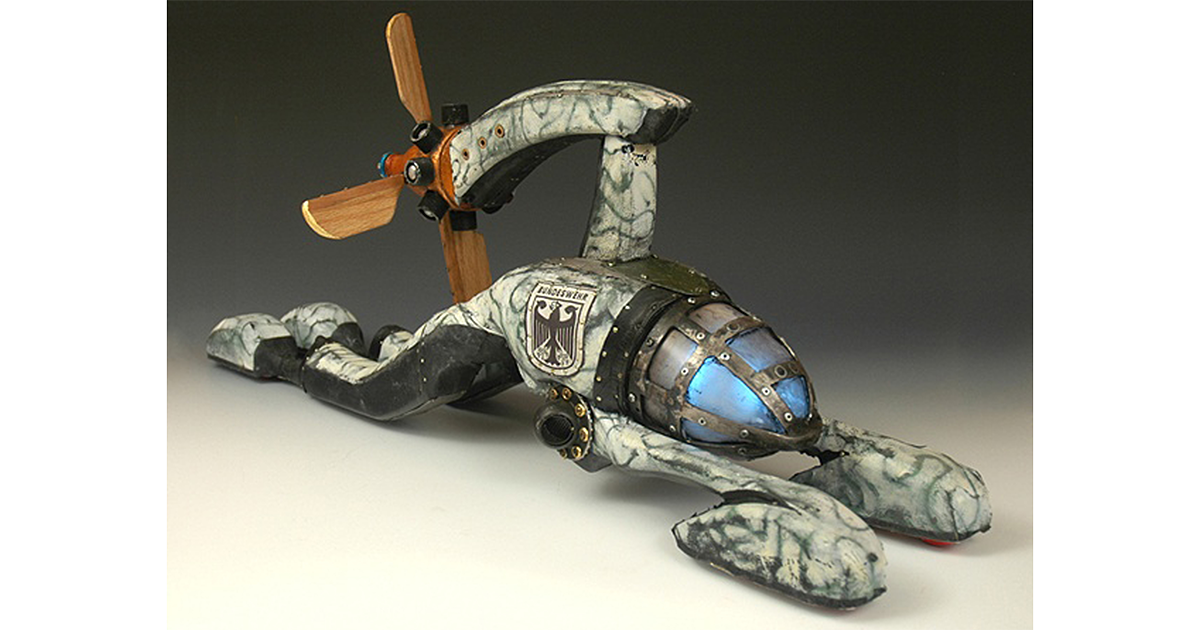 "We Beasties: Explorations of the Intersections Between Humans and Animals" is a solo show featuring the sculptures of Minneapolis artist Kyle Fokken.
The sculptural work of Kyle Fokken may at first seem playful and whimsical. Indeed, Fokken's work is formally inspired by antique toys and folk art. Animals and machines morph into beautifully crafted fantastic beasts, alluding to science fiction and simultaneously the dream-world. But spend time with the work or talk with the artist and you'll find that his work is rich in content.
Regarding the works in the show, Gordon Parks Gallery Director Erica Rasmussen says, "The artist uses animals as metaphors to address human nature. Through his meticulously constructed, mixed media sculptures, Fokken poetically ruminates over childhood memories and current events, such as politics and corporate greed. For example, the artist grew up in rural Minnesota and his reading skills won him a glass piggy bank which he filled with coins and bills. When the Farm Crisis arrived a family member broke into his bank to pay the bills, leaving him with nothing but shards of glass all over his bedroom floor.
"As a young adult, Fokken became a mortgage banker. This immersed him in a high-earning, fast-pace and stressful work environment that literally made him sick. Not surprisingly, Fokken chose the pig, to populate much of the gallery. It references his rural upbringing, the traumatic end to his childhood savings, and the years that he spent working behind a desk to fill his pockets. Since leaving the corporate world, Fokken now spends his days finding joy through the act of making."
The centerpiece of the exhibition is a backwards flying pig that projects a cosmic collection of colored lights onto the gallery walls. Miniature shopping carts support the animal, as it hurtles through space. This work satirically points to Jeff Bezos and the rise of Blue Origin. Ironically, the artist purchased the little shopping carts that make up the base of the sculpture on Amazon, contributing to the tumultuous financial and cultural problems associated with consumer culture.
The exhibition opens Monday, Nov. 1 and runs through Dec. 2. A gallery reception will be hosted from 5–7:30 p.m., Thursday, Oct. 28, with a talk by the artist at 7 p.m. Gallery hours are 1–7 p.m., Monday to Thursday. The gallery is located at the university's Saint Paul Campus on the third floor of the Library and Learning Center, 645 East Seventh Street.
For more information about the exhibit, contact Erica Rasmussen, gallery director, at 651-999-5942 or email her at erica.rasmussen@metrostate.edu. More information and high-resolution images available upon request.