The Career Center presents:
Diversity Networking and Job Fair
Thursday, September 29
3 pm – 

6 pm

Online event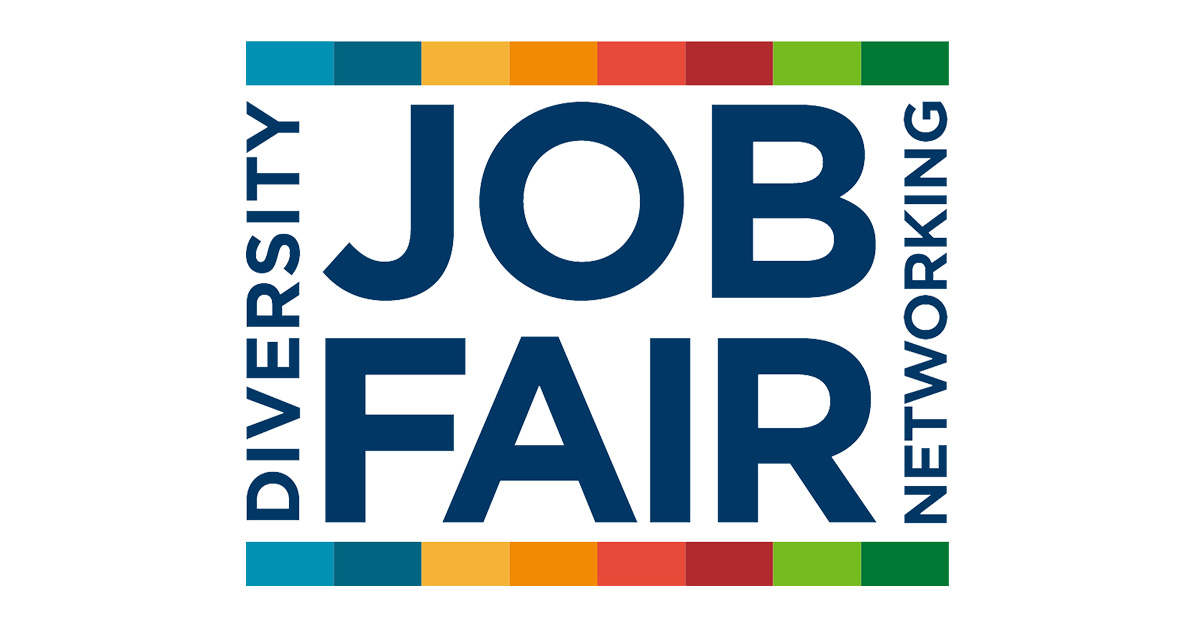 Metro State students and alumni are encouraged to attend the Diversity Networking and Job Fair. Those who attend will get the chance to learn about a variety of companies and organizations, as well as meet recruiters and network with others at the fair.
This is the Career Center's biggest event of the year, with 30+ companies and organizations in attendance. Attendees can begin registering for one-on-one meetings and group sessions with employers on September 15 via Handshake.
To register or to learn more about the Diversity Networking and Job Fair, check out the event on Handshake or contact the Career Center at career.center@metrostate.edu or 651.793.1528.
What is Handshake?
Handshake is Metro's on-line job board. All students and alumni already have an account. If the account has not been activated, it can be with your Star ID and password. Login and explore today: https://metrostate.joinhandshake.com/edu
If you have any issues creating your account, please contact the Career Center at career.center@metrostate.edu or 651.793.1528 for assistance.
How does a virtual career fair work?
Prior to the fair, you can visit the Handshake event page and see what employers are attending and what positions they are hiring for. Keep checking back, as employers have until 9/15 to register. Your future career may still be signing up. This is a great time to update your Handshake profile and resume.
On September 15, you will get full access to the Diversity Networking and Job Fair and the ability to schedule 1:1 and group sessions with attending employers. We encourage you to review all the employers in attendance, but you may also filter this list by industry, job type, major, work authorization, and more to target employers that match your interests.
You will be able to sign up for two different types of sessions with employers: Group sessions and 1:1 sessions with a recruiter:
Group sessions will last 30 minutes with up to 50 participants for a presentation/Q&A
1:1 sessions will be between you and one recruiter and will last 10 minutes. (Pro Tip: Come prepared to talk about yourself, what jobs you are interested in and have prepared questions.)
Keep checking back regularly to see if new employers are added
Need help signing up? Read this article on signing up for sessions.
Review 10 Tips You Need to Know About Attending a Virtual Fair to help you feel prepared.
See How to Prepare for Your Virtual Career Fair Elevator Pitch for introducing yourself to employers.
How do I prepare for a virtual fair?
Employers will want to see your resume, and the only way for them to access it is through your profile. Make sure your resume is uploaded to your profile! Check out this 1-minute video on how to upload your resume.
Treat this virtual fair just like you would if the event was in person. Come dressed to impressed. Have your resume ready and available to share. Make a plan for who you want to talk to and be open to learning from companies you may be less familiar with. Plan on testing your audio and video before the event and have your camera on for any meetings.
HELP! I don't know what I am doing?
Prior to the fair, join the Career Center at our Diversity Networking and Job Fair Orientation on September 15 at 4 p.m. We will cover everything you need to know in order to have a successful time at the fair.
Missed our orientation? Contact the Career Center at career.center@metrostate.edu or 651.793.1528 for assistance before the event.
Is the event happening right now and you don't know what to do? Take a deep breath. The Career Center is still here for you. Join our help room anytime between 2 and 6 p.m. on September 29. You will find a friendly face and the help you need. https://minnstate.zoom.us/j/97913090042