The Career Center presents:
Diversity Networking and Job Fair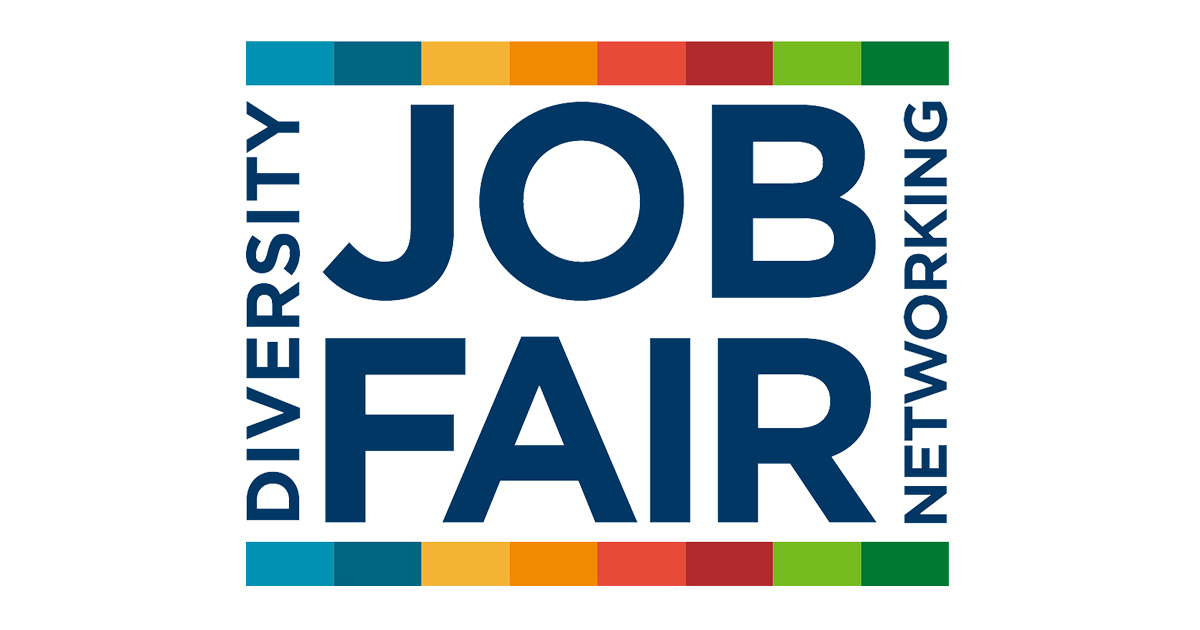 Attention all Metro State students and esteemed alumni, we are thrilled to invite you to the highly-anticipated Diversity Networking and Job Fair!

This fair is a fantastic opportunity for you to explore an array of companies and organizations actively seeking talented individuals like yourself. You will gain valuable insights into diverse industries and get to know their respective company cultures. With more than 20 companies and organizations participating, there is no shortage of exciting possibilities awaiting you! Whether you are keen on joining a cutting-edge startup or aiming for a well-established industry leader, this event caters to all interests and aspirations.

To get started and learn more about the fair, you can find the event listed on Handshake or reach out to the Career Center at career.center@metrostate.edu or (651) 793-1528.

What is Handshake?
Handshake is Metro's online job board, offering students and alumni a hub for career opportunities. Already have an account? Great! If not, it is easy to activate using your Star ID and password. Dive in now at https://metrostate.joinhandshake.com/edu to explore countless job listings, internships, and invaluable resources. Your dream job could be one click away!

How does a virtual job fair work?
Before the big day, head over to Handshake and take a peek at the employers who will be attending and the positions they are offering. It is like window shopping for your dream job – and guess what? Employers have until September 1st to sign up, so your future may be posted soon!

On September 14, you will get full access to the fair and ability to schedule both group and 1:1 session with these incredible employers. You can browse through all the attending companies, or if you are interested, you can target those that perfectly match your interests by utilizing the industry, job type, major, and work authorization filters on Handshake.

Let's talk sessions! You have got two exciting options:
Group sessions for an electrifying 30 minutes with up to 50 fellow career rockstars
1:1 sessions with a recruiter for a 10-minute power chat! (Pro tip: Prepare to impress – talk about yourself, your dream jobs, and do not forget those well-prepared questions!)
Need a little help to secure your spot? No worries! We have a handy article on signing up for sessions.
How do I prepare for a virtual job fair?
First things first, make sure your resume is uploaded to your profile! Employers will want to see your resume, and the only way for them to access it is through your Handshake profile. For assistance check out our snappy 1-minute video on resume uploading. Next, dress to impress, just as you would in person! Make a plan for the employers you would like to connect with, but be open to learning from companies you may be less familiar with. Lastly, test your audio and video before the big day. You would not want any technical glitches to steal your spotlight! And remember, when it is showtime, turn on that camera to make a memorable impression during meetings.
Help Desk
Is the event happening right now and you don't know what to do? Take a deep breath, the Career Center is here for you! Visit the Help Desk via Zoom anytime between 2:30–6 p.m. on September 28. You will find a friendly face willing to offer any assistance you need!

Additional questions or concerns? No worries, we have got your back! For more event information, reach out to the Career Center at career.center@metrostate.edu or give them a call at (651) 793-1528.