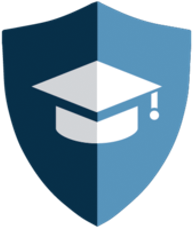 The Metropolitan State "Cyber Defenders" program is funded by the National Science Foundation and provide scholarships to promising junior and senior STEM majors interested in pursuing a career in cybersecurity. This program aims to prepare students with a focus on developing technical and interdisciplinary skills that will prepare them to transition effectively to a career or continue their education in graduate school.
Scholarship funds will enable Cyber Defenders Scholars to focus on completing their academic programs and develop career-enhancing certifications and skills.  Scholars receive academic and career support services, build leadership and collaborative skills through team-oriented activities, and graduate with a BS in Cybersecurity, Computer Science, Computer Information Technology, Computer Forensics or Data Science.
The scholarship provides up to $10,000/year for up to two years.
Selection of recipients will be made by a committee of faculty and advisors utilizing a scoring rubric which will include criteria for evaluating the strength of the academic transcript, personal statement, and letters of recommendation. Additional factors such as diverse life experiences, family responsibilities, professional experiences and commitments, and participation in university and department activities will also be considered.
To define academic ability, the rubric ranks both grade point average and the strength of the academic transcript based on courses taken in the student's major. Financial need is defined as having a cost of attendance greater than the estimated family contribution. Need will be further evaluated by giving the maximum points for students who are Pell eligible, midlevel points for subsidized loans, and the lowest level of points for unsubsidized loans or no expressed need.
Eligibility
To be eligible, students must meet the following criteria:
Be a full-time upperclass student (defined as having completed 60 or more credits) or transfer student with a declared major or eligible to declare a major in one of the following disciplines: Cybersecurity, Computer Science, Computer Information Technology or Data Science.
Have a cumulative grade point average of at least 3.0 in coursework common to all of these majors (courses in Mathematics, Statistics and Computer Science).
Demonstrate financial need as determined by the Free Application for Federal Student Aid (FAFSA).
Be registered or plan to register as a full-time student (12 or more credits/semester).
Be a United States citizen or permanent resident.
Application deadlines
Spring 2021
Application Deadline: November 1, 2020. Award Decision and Notification: November 15, 2020
Fall 2021
Application Deadline: July 1, 2021. Award Decision and Notification: July 15, 2021
Spring 2022
Application Deadline: November 1, 2021. Award Decision and Notification: November 15, 2021
Fall 2022
Application Deadline: July 1, 2022. Award Decision and Notification: July 15, 2022
Spring 2023
Application Deadline: November 1, 2022. Award Decision and Notification: November 15, 2022
Fall 2023
Application Deadline: July 1, 2023. Award Decision and Notification: July 15, 2023
To apply
Submit a one-page personal essay that highlights educational/career goals and life circumstances that support the need for the scholarship. Include your name and Metro student Tech ID
If not already submitted, any additional transcripts from institutions other than Metro State
Two letters of recommendation from an employer/advisor/faculty member (former or current) that speak to the candidate's work ethic, academic potential and cyber work potential.
Please direct all submissions and inquires to the Dean of the College of Sciences, Kyle Swanson at kyle.swanson@metrostate.edu.
Maintaining eligibility
To remain eligible for the scholarship, students must:
Maintain a 3.0 GPA in program coursework.
Meet with their faculty mentor/advisor monthly.
Compete an academic progress report at midterm and submit final grades each semester.
Enroll in Cybersecurity certification courses leading to Network+ and Security+ certifications, one in each year the scholarship is awarded.
Students who do not maintain eligibility will be placed on probation within the program. At the beginning of the probationary semester, the student will meet with the Primary Investigator to develop a plan to address barriers to their performance and sign a contract to complete the requirements of the plan. If the student fails to bring up their grades and fails to complete the terms of the contract, the student will not be eligible to continue in the program. If the student completes all contract requirements and yet still does not meet the requirements, the Program Management Team will review the situation and decide whether another probationary semester will be allowed.
Additionally, students are expected to participate fully in training activities for the Collegiate Cybersecurity Defense Competition to promote the development of skills required for an effective career in Cybersecurity as well as provide an opportunity for community building among the scholars and faculty-student interaction. The times will be set based on the Scholars' schedules and the gatherings will build a sense of community through activities, discussions of on-going coursework and current cybersecurity issues in the news.
Metropolitan State University is a Minority-Serving Institution located in the Minneapolis-Saint Paul Metropolitan Area. The university is committed to providing affordable, accessible, high quality education to traditionally underserved populations in an anti-racist setting. Access to financial aid and academic support is essential to help students overcome urban, high-poverty barriers to graduation.