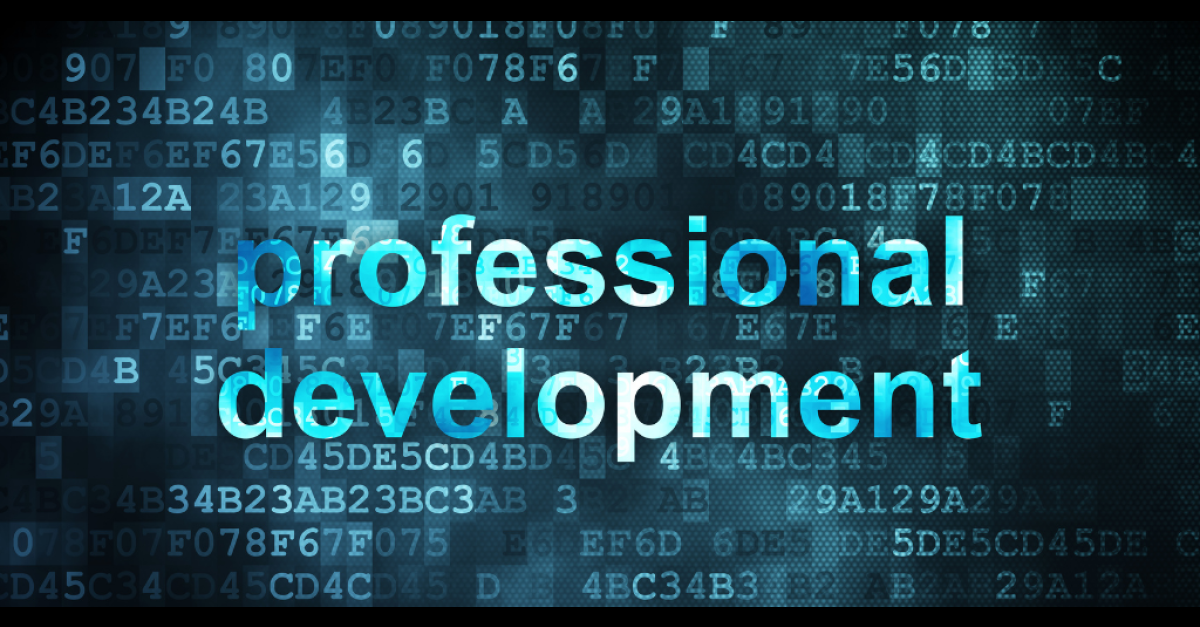 Mission
The Center for Faculty Development (CFD) supports community and resident faculty in innovative teaching, scholarship, and service to promote transformational student learning in a diverse, antiracist, urban learning community.
Vision
The CFD will support a faculty culture of authentic collaboration, anti-racist instruction and scholarship, and curricular innovation in support of sustained student engagement, educational justice, and social transformation.
Values
Antiracist teaching and scholarship: To support all faculty in interrupting and overcoming structural and individual systems that perpetuate racist disparities in teaching, scholarship, and service.
Authenticity: To be open and honest in all actions of the CFD, including communication, relationships, and practices.
Community Engagement: to support scholarship, teaching, and service that engages with the knowledge and practices of metro-area communities and organizations, working to build authentic, collectively-beneficial partnerships.
Educational Justice: To work to eliminate racial, gender, sexual, and all other socio-economic injustices that structure higher education, while valuing the voices and knowledge of those outside higher education.
Experimentation: To support the success of all students, we emphasize reflective, iterative processes and the ongoing development of new methods and modes of course design, instruction, assessment, and scholarship, including risk taking, embracing both failure and success in order to reimagine the limits of effective education.
Relationships and collaboration: To bridge disciplinary divides and connect faculty across units and academic rank to build a collaborative, mutually supportive campus culture for the benefit of underserved, post-traditional students.
Educator learning communities
Educator Learning Communities now forming! These groups grow together around an innovative topic that supports improved teaching and learning. As one participant noted:
I would say that working with my ELC was the most rewarding experience I've had at Metro in the last 10 years. We read "Grading for Equity" and had such great conversations. I implemented one of the strategies from the book in the spring semester and it was successful. Thanks for bringing us together!                         Dr. Cindy Kaus, Math
How Does It Work?
You click this SIGN UP FORM. Check out our offerings! There, you select one innovative topic of interest (or 2 or 3) in which you wish to grow. The Center for Faculty Development will create groups, provide you with one another's contact information, and away you go! Please submit prior to Monday, September 4. This will allow us to launch groups that week!
Who Can Join?
Educator Learning Communities (ELC) are open to all Metro staff, faculty, and advisors. If you educate others as part of your work, you can join us!
What Am I Committing to?
Your ELC will meet three (or more) times during the semester. You arrange it yourselves.
Groups may read a common book, various articles, or other texts (e.g., videos, software) that are aligned with your group's topic. The CFD is happy to provide materials or any support needed to assist your group in a successful journey.
What is an ELC Meeting Like?
 Most ELCs meet for about 75-90 minutes

The first 20 minutes or so is for intentional community-building. This includes getting to know one another's lives both in and outside Metro State.
The next 60ish minutes are spent analyzing an article, book chapter, or other text that the group has agreed to in advance of the meeting.
We found that an ELC benefited by one person being "the facilitator" for each meeting. One model was that the person who selected the article was the one to facilitate its discussion, pose clarifying questions, etc. 
What Are the Goals of ELCs?
        1. To strengthen innovative teaching for Metro's student population
        2. To strengthen relationships among educators at Metro State, reducing isolation
        3. To nourish the scholarship of teaching and its application to our unique students and their learning
FYI:
The Center for Faculty Development will purchase materials needed for your ELC.
Community Faculty may use these hours toward the CFD stipend.
Service Faculty and staff may meet w/ an ELC during the workday. Arrange w/supervisor.
A great addition to your Professional Development Plan!
Please let us know if wish to have an "expert" facilitate your group. We will do our best!
News and events
Fall Semester Community Faculty Orientation, Hyflex, Wednesday, August 9

Our fall semester community faculty orientation is scheduled for August 9 from 5–7:30 p.m., in a hybrid in-person/Zoom format. Both new and continuing community faculty (looking for a "refresher") are welcome to participate. President Ginny Arthur and Provost Amy Gort will join us to welcome new community faculty. At the orientation, representatives from several units will offer resources to help you hit the ground running. Topics will include human resources, library and writing resources, D2L and other learning and information technologies, academic integrity, equity, accessibility resources, classroom management, and Metro State's faculty union, the IFO.   

CF can attend in person or via Zoom. In person location will be Saint Paul campus, LIB 302 Ecolab. In-person orientation will be more thorough, including individual support, resource gathering, and food. In-person orientation will be an excellent opportunity to network with colleagues, deepen connections with student and faculty services on campus, and get all your start-of-the-semester questions answered in one stop. In-person event RSVPs are requested by August 5. Online event RSVPs are requested by August 8.  

Fall Semester New Resident Faculty Orientation, Monday, August 14

Center for Faculty Development will host an in-person event for New RF on Monday, August 14, 12:30–3:30 p.m. on the Saint Paul campus. This workshop focuses on understand the contract, T-P, five criteria, and other critical questions.
 
Center for Faculty Development host a workshop each month for New RF during the entire academic year. This is from 12:30-3:30 p.m. on either Thursdays or Fridays. CFD check in with new RF to determine that calendar for the year at our first meeting. Nursing faculty historically have struggled with Friday afternoons due to "clinicals," if I recall accurately, so last year I changed to Thursdays.  

Fall 2023: September 13, October 11, November 8, and November 29—Bold sessions are in-person, others are on Zoom. 

Spring 2024: January 10, February 7, March 6, April 10, and informal drop-in April 25 (as needed). 

Innocent Classroom sign-up open

 Metro State University and Innocent Technologies partner to bring faculty (RF & CF) a ground-breaking approach to anti-racist instruction.
Join us for Innocent Classroom, a transformative workshop series for Metro Faculty!
In five meetings across the school year, you will:

Gain a new anti-racist framework & skillset to identify, assess, and eliminate barriers to student success
Learn the fundamentals of a faculty-driven, student-centered practice of replacing stereotype threat & implicit bias with trust

Explore individual and organizational strategies to ending the negative impact of racial bias and racial and ethnic stereotypes 

October 27, 10 a.m.–12 p.m. (in-person); November 10, 10 a.m.–12 p.m. (in-person);
 
January 12*, 9:30–11 a.m. or 11:30 a.m.–1 p.m. (virtual); February 16*, 9:30–11 a.m. or 11:30 a.m.–1 p.m. (virtual); April 12, 10 a.m.–12 p.m. (in-person)
 
* These sessions are split into two study groups, the 9:30 a.m. group will explore Innocence as an Intervention at the individual student level; the 11:30 a.m. group will explore it at a systemic/organizational level
 
You may register here prior to August 28! We are limited to the first 40 registrants.

Tuesday Morning Writing Group, 10–11 a.m., via Zoom

If you have a writing project that you are looking to make headway on, please join us for some shared accountability! For these virtual meetings, we use the "pomodoro technique"—two timed 25-minute writing blocks with a 10-minute conversation break in between. This is a great way to get some writing done before the week's obligations start crowding out writing time!
For the next several weeks, we will be meeting via zoom (most) Tuesday at 10 a.m., starting August 29. Please join Via zoom https://minnstate.zoom.us/j/94224789425, PIN: CFD.

Educator Learning Communities

Sign up email to go out in August. 

Embrace the Flipped Classroom Workshop, Wednesday, September 13, via Zoom

The flipped classroom model flips the traditional teaching paradigm by reversing the roles of in-class activities and homework assignments. In this approach, students engage with the course material before coming to class, typically through pre-recorded lectures, readings, or interactive online content. Classroom time is then dedicated to active learning, collaborative exercises, discussions, and problem-solving, allowing for a deeper understanding and application of concepts.

During this workshop, you will: 

Explore the Flipped Classroom model
Learn practical techniques to design and structure your courses for a flipped environment
Discover effective pre-class content creation technology tools and resources
Explore assessment methods tailored to the flipped classroom, including formative and summative evaluation techniques.
Discuss common challenges and best practices for overcoming them in implementing the flipped classroom.

Facilitators:
Brenda Merrill, Professor, Nursing
Jennifer DeJonghe, Professor, Library and Information Services
Marcia Hagen, Professor, Management, Entrepreneurship, and Human Resource Management
Sarah Dimick Gray, Professor, Natural Sciences
Robert Bilyk, Community Faculty
Click here if you wish to register for the event.

ChatGPT Workshop, Thursday, October 19, via Zoom

Facilitators:
Faisal Kaleem, Professor, Computer Science and Cybersecurity
Kerry Johnson, Associate Professor, DNP Program Director, Department Chair.
Quan Zhou, Professor, Department Chair, Grad Program Director, Technical Communication and Interaction Design.
Queen Booker, Associate Professor, Grad Program Director, Management Information Systems.
Click here if you wish to register for the event.

Inclusive and Accessible Courses Workshop, Wednesday, November 15, via Zoom

Making our courses inclusive and accessible to the widest array of students can be really challenging if we don't know where to start. Most faculty were not taught how to create accessible documents or design their courses using principles of Universal Design for Learning before they started teaching, but that doesn't mean it is too late to learn. Join us in learning more about the university's accessibility policy and other laws/policies that impact us. Bring your course syllabus or an assignment that you would like to make more inclusive. We will have time to apply what we have learned to these documents and ask questions along the way.
 
Facilitator: Kristin Burgess, Director of Accessibility Resources
Click here if you wish to register for the event.