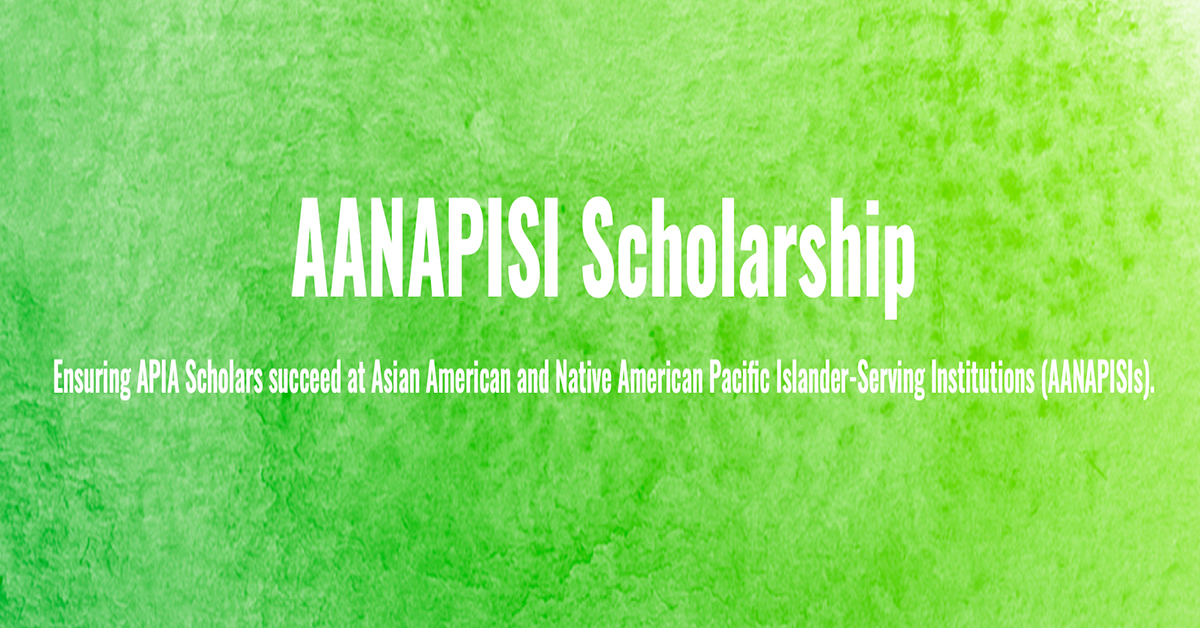 AANAPISI Scholarship applications for Metropolitan State University are open again! Information about AANAPISI scholarships is available on APIA Scholar's website.
Scholarship awards range from one-time $2,500 awards to multi-year $5,000 awards. Metropolitan State University had six students who won last year with three of them being multi-year awards!
Scholarship Criteria:
Be of Asian and/or Pacific Islander ethnicity as defined by the U.S. Census.
Be a citizen, national, or legal permanent resident of the United States. Citizens of the Republic of the Marshall Islands, Federated States of Micronesia and the Republic of Palau are also eligible to apply.
Be enrolled as a full-time student in a degree-seeking program at one of the following institutions during the 2020 Spring Semester if your institution is on a semester system or the 2020 Winter Quarter if your institution is on a quarter system.
Have applied for federal financial aid using the Free Application for Federal Student Aid (FAFSA) for the 2019-2020 academic year. Applicants do not necessarily need to have received federal financial aid to be eligible for a scholarship from APIA Scholars. Go to fafsa.gov for more information.
Please note the following:
 Full-time enrollment and degree-seeking status is defined by the guidelines set by the institution's Registrar's Office.
Non-degree seeking students are NOT eligible to apply.
Students who already have a bachelor's degree are NOT eligible to apply.
When you apply, you can be a part-time student, however, you must be enrolled full-time upon receipt of funding. Solely online students are not eligible to apply. If you are enrolled in online and on ground courses, no more than 1/2 of your courses can be online.
Need help filling out the application? Or want your essays reviewed?
Email or call to setup an appointment with Bee Moua at bee.moua@metrostate.edu or 651-793-1548. Also, bring a laptop to your appointment if you have one.