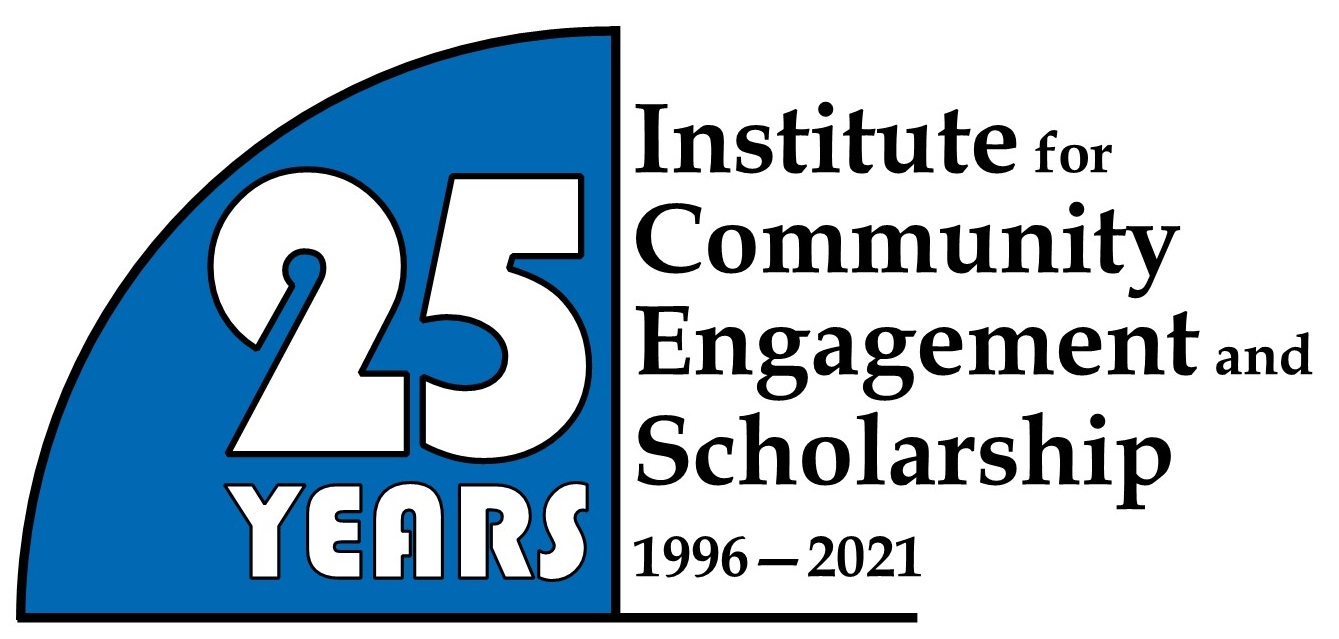 By Tessa Schmitz
Student Writer, Institute for Community Engagement and Scholarship
This is the second in a two-part reflection series written to celebrate 25 years since the establishment of the Institute for Community Engagement and Scholarship.
The October bulletin focused on the early history of the Institute for Community Engagement and Scholarship, beginning with the foundation of Metropolitan State as a community-oriented university in the 1970s through the creation of the Center for Community-Based Learning in 1996, and its early years through the turn of the millennium. In this article, we cover more recent history and the current and future aspirations of ICES to further growth and prosperity through partnerships with our communities. 
In the first decade of the 2000s, public higher education placed increasing emphasis on the importance of civic engagement and democratic skill building among its students. This change reflected a renewal of a central pillar of public higher education, which premised that an engaged citizenry was a public good—a benefit to all of society. Yet, at the same time, there was widespread state disinvestment in higher public education, and tuition rates rose dramatically. The cost of higher education itself was not rising, but with state support diminishing, the cost burden was shifted to student tuition.
Metro State recognized the implications of these changes and recommitted itself to a model of civic engagement that promoted higher education access in the Twin Cities. In fact, Metro State rewrote its mission, vision, and values statement during this time to claim an "unwavering commitment to civic engagement." The Center for Community-Based Learning played a crucial part in implementing civic engagement at the university, and as ICES Director Greg Mellas reflects the department was "not just reacting to it, but we were active leaders in that sphere." It was a time of reflection, a time for asking fundamental questions of how to be civically engaged, how to organize in communities, or how to apply pressure to change legislation.
With the transition toward civic engagement, Metro State became one of the first universities to join the American Democracy Project (ADP). This initiative of the American Association of State Colleges and Universities (AASCU) aligned universities that sought to prepare students and graduates for lifelong commitments to public engagement as informed, active citizens in a democracy. Since its launch in 2003, ADP spawned many projects, including:
The Jury Project, to educate students of the essential and often overlooked importance of jury by peer to our democratic system;
Deliberative polling project to educate and shift public engagement on issues of transportation and urban livability;

A "7 Revolutions/Global Challenges" curriculum reform project to reorganize content from multiple disciplines around seven key challenges facing the planet and its inhabitants;

The Smithsonian's National Museum of African American History and Culture Traveling Exhibit, Changing America: The Emancipation Proclamation, 1863 and the March on Washington, 1963  

Sponsored screenings and discussions on the National Endowment for the Humanities' "Created Equal" film series;

The integration of  Zora Neale Hurston's book, Their Eyes Were Watching God with university classes, local schools, libraries, and artists through the National Endowment for the Arts "Big Read" initiative. 
Under the auspices of its American Democracy Project initiative, the Center also established Metro State Votes, a campaign to educate and promote participation in elections among students and employees. This initiative is a collaborative effort across campus, and its impact is substantial.  In fact, the newly released National Study of Learning, Voting, and Engagement from the Jonathan M. Tisch College of Citizenship and Public Service at Tufts University found that Metro State students cast ballots in the 2020 election at the highest rate ever recorded –an impressive 73% and 6% higher than then average among public institutions and one of the highest in voting rates overall in the country.
During this same time, other transformative initiatives were launched, including Project SHINE (Students Helping in the Naturalization of Elders). The nationwide project was replicated at the university beginning in 2001 and has since formed 16 partnerships with community organizations across the Twin Cities, giving Metro students the opportunity to aid adult refugees and immigrants in learning English and obtaining citizenship.
The civic engagement initiatives launched during this time reflected the evolution of not only the university's academic mission, but also the culture and political shifts of the nation. With the 2008 recession and increasing tuition rates across the country, it was found that students were enrolling but not completing their degrees. The Center devoted its attention to this issue based on findings that students who participated in community-engaged learning were obtaining their degrees at higher rates. The Center's long-standing work with internships proved to be fruitful as students who held paid internship positions were also more likely to complete their degrees.
In 2012, coinciding with a university-wide academic reconfiguration, the Center for Community-Based Learning was renamed the Institute for Community Engagement and Scholarship (ICES).  The university concluded that the work of the Center encompassed more than its title, as it grew to include other forms of community-based practices, including civic engagement and community-engaged scholarship.
By 2014, equity and anti-racism curriculum had become a priority emphasis of the university's civic engagement. While anti-racism work is inherent in many of the community-engaged learning programs and partnerships that ICES promotes, this commitment spans beyond student and faculty engagement. Today, the university pursues an anchor institution mission to critically assess its routine administrative operations and redirect those activities to benefit low-wealth communities through targeted spending with women, veteran and global-majority owned business.
An anchor institution is an organization that can play a critical role in the economic, political, and intellectual well-being of its surrounding communities. Like hospitals or local government agencies, universities are place-based and tend not to relocate once established. Thus, anchor institutions are just that: anchors in place within the community. The "anchor mission" then prioritizes the people around the anchor by elevating economic opportunities, enhancing racial equity, and dismantling oppressive systems that create disenfranchisement.
Across the nation, metropolitan campuses have committed themselves to the practice of becoming anchor institutions through their admission to the Coalition of Urban and Metropolitan Universities (CUMU). This affiliate organization of universities leads its members in a unified approach to respond to challenges that emerge within urban universities and the communities served. Metro State is proud to be an active member of CUMU, with President Ginny Arthur serving on the organization's board. To further our commitment to community engagement, Metro has also joined CUMU's Anchor Learning Network (ALN) that advances the practices of anchor institutions to systematically improve higher education.
Through these anchor affiliations, Metropolitan State practices the "3 P's"–procurement, personnel, and place-making–to facilitate the anchor institution's mission. Serving as an anchor institution calls for Metro to examine how investments are made in the surrounding environment and on campus to benefit low-wealth communities. The university is actively revising its procurement process to shift institutional purchases to local vendors and assist these local businesses to compete for university service contracts. 
The university collaborated with the Institute for Competitive Inner Cities (ICIC) to examine how much of the institution's spending was going out of Minnesota, across greater Minnesota, and within the Twin Cities. The institution's goal is to relocate the spending to areas within the Central Corridor, which includes ZIP codes from downtown Minneapolis to downtown Saint Paul along the Metro Transit Green Line.

The Institute also participates in the Central Corridor Anchor Partnership (CCAP), which connects local anchor institutions along the Central Corridor to coordinate spending activity and hiring opportunities. One example of this partnership can be seen through coordinated efforts to address the current and projected nursing shortages. Metro State is working with Central Corridor health care systems to align nursing students and graduates to employment

opportunities.
Place-making involves the physical and social arenas of our university, focusing on ways in which the physical campus can serve and connect with the community. Metro State has made place-making investments in innovative and impactful ways, including:
The shared library building with Saint Paul Public Library that is open to the community and university; housing the first public library in the Dayton's Bluff neighborhood.

The creation of the GROW-IT Center (Gateway agricultural Research, Outreach, Workforce development, Innovation, and Teaching) acts as an accessible hub for students, teachers, and community members to create and learn sustainable, healthy food and environmental practices.
With the focus on an anchor mission, ICES projects will increasingly emphasize community revitalization through economic wellbeing. A key to job placement and economic security for many students includes completion of an academic internship. While many students secure internships, current data suggest that most do not. "There's a renewed sense of urgency around making experiential learning more central to higher education," Mellas said, "and experiential learning is more closely connected to students' lives." This generation of university students is "post-traditional," which commonly implies a multitude of obligations outside of school. Supporting families while working other jobs can take precedence, and ICES strives to design experiential learning opportunities that are complementary to the realities of students' lived experience.
A collective impact theory of change sustains the anchor mission work that ICES pursues on behalf of the university and will shape the approach for future ICES initiatives. The complexity and dynamism of the challenges facing communities will not be resolved by institutions and industries acting in isolation, but only through coordinated, concerted efforts at collective action.  ICES is committed to approaching community engagement by first recognizing that community prosperity requires that the university connect, collaborate, and envision the changes that can be made through collective frameworks.