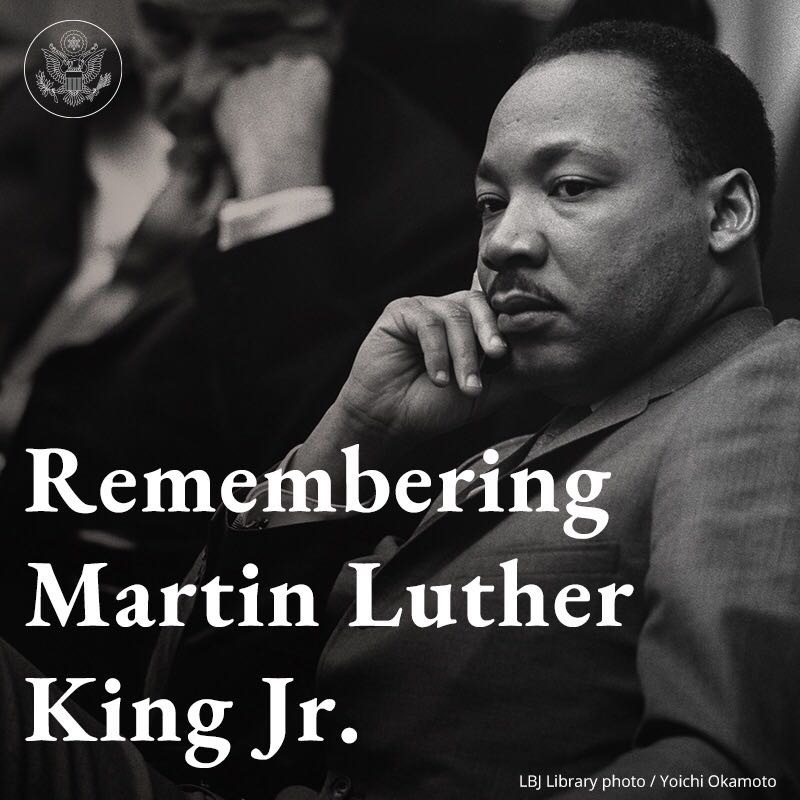 By BernaDette Suwareh,
Student Success Coordinator for Black, African and African American Students
and Kelly Collins,
Student Success Coordinator for American Indian Students
Our nation is experiencing a number crises: pandemics, racial inequities and social injustices. Many of us think that we are amid an evolving Third Reconstruction. As we reflect on Dr. King's quote from "Letter from a Birmingham Jail," "Injustice anywhere is a threat to justice everywhere. We are caught in an inescapable network of mutuality, tied in a single garment of destiny. Whatever affects one directly, affects all indirectly." Throughout this letter, written under the harsh conditions of a cramped jail cell, Dr. King expressed hope in solidarity and the essential role of community in achieving the promise of the civil rights movement.
King's radical hope and moral urgency has never been more relevant than today. This year's historic movement for racial justice and the COVID-19 pandemic reflects the long legacy of racism, systemic racism, anti-blackness and injustice in the United States of America. Black, Latino and American Indian/Indigenous communities continue to suffer disproportionately from the COVID-19 pandemic due to unequal access to health care and overrepresentation in essential employment. The fight against white supremacy and the Movement for Black Lives continues in our community and beyond.
As we approach the presidential inauguration, the nation is in mourning and tensions are high. Dr. King's wisdom reminds us of the possibilities for unity and collective action in these turbulent times. He stated, "The ultimate measure of a man is not where he stands in moments of comfort and convenience, but where he stands at times of challenge and controversy."
On this Dr. Martin Luther King, Jr. Day, at this challenging time, we gather our "Beloved Community" to remember a singular visionary and fearless leader who found hope in the darkness and shared light with the world. Dr. King reminded us, "Darkness cannot drive out darkness; only light can do that. Hate cannot drive out hate; only love can do that." King's legacy continues to be a light for us today as we gather in his memory and reflect on our shared values.
Our Metropolitan State University's President Virginia "Ginny" Arthur recently stated, "Our university-wide goals are to create a welcoming, culturally competent, anti-racist learning environment and to demonstrate an unwavering commitment to civic engagement." This vision is an invitation and challenge to each member of the Metropolitan State community to go beyond inclusion and towards an authentic, equitable community. The commitment to anti-racism and honoring all voices is at the heart of our university's values, in alignment with our institution's proud history of providing accessible, high-quality education in our community.
Author Ibram X. Kendi reminds us that anti-racist work needs community: "The only way to undo racism is to consistently identify and describe it—and then dismantle it together." In this spirit, we will gather to uplift Dr. King's legacy and let it guide our community in the midst of pandemics. As Dr. King said, "Before any other action we take, we must remember to move forward with love."