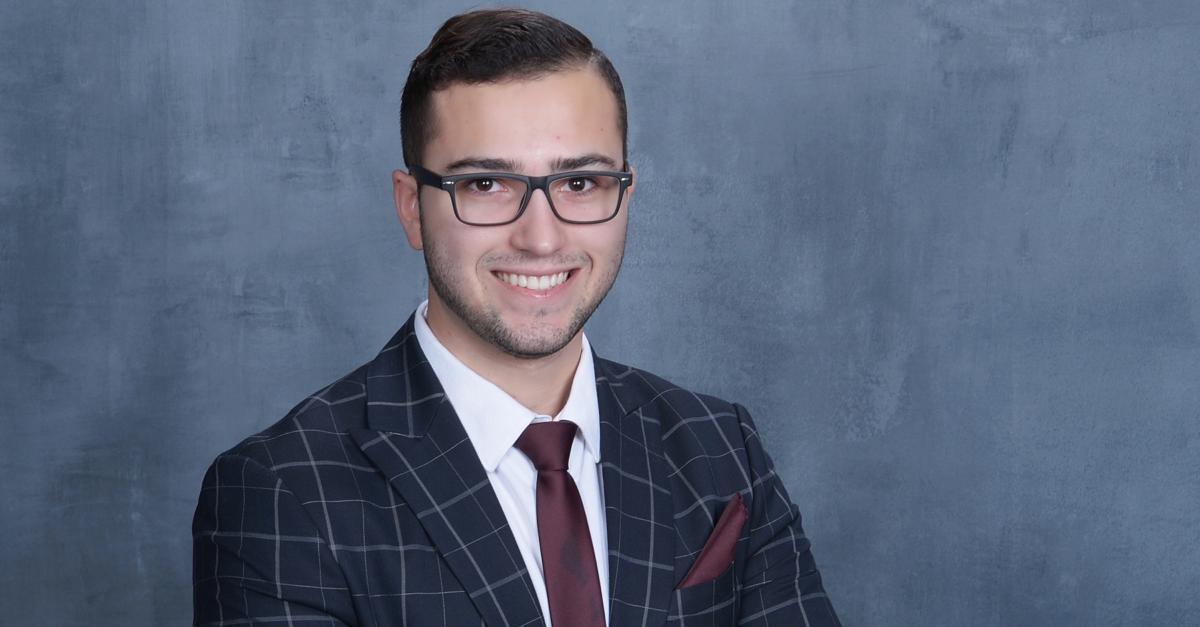 A Montreal, Quebec, resident has been selected a fall semester Outstanding Student at Metropolitan State University.
Eli Maruani is one of 11 Metropolitan State students who were recognized at the President's Outstanding Student Award Reception on Dec. 5, 2020. President's Outstanding Student Award recipients are nominated by their professors and advisers and selected based on their academic excellence, community service, academic innovation in the educational program and professional achievement.
Maruani graduates with a bachelor's degree in Industrial and Applied Mathematics, minoring in Applied Statistics, and is chosen Outstanding Student in the university's College of Sciences. He is one of 1,258 students receiving bachelor's, master's and doctorate degrees at Metropolitan State's 107th commencement exercises, which will be celebrated with an online ceremony on Dec. 12, 2020.
Maruani chose Metropolitan State primarily because of its positive reputation, affordable tuition and flexible schedule. That kind of understanding extends to the services and resources that Metropolitan State provides to help students through various challenges. As a working parent, managing his time to ensure his academic success was a concern for him.
"I was fortunate to have professors that were extremely understanding and worked with me throughout my journey as a student to ensure my success," Maruani says. "Having instructors that were both aware and understanding about the fact that most of us were working full time during the week was a big deal."
Maruani transferred to Metropolitan State from Normandale Community College with three associate's degrees: Mathematics, Economics, and Applied Mathematics. He graduates with high honors, and as a member of Phi Theta Kappa honor society and Mu Alpha Theta mathematics honor society. He founded Kappa Mu Epsilon, the first honor society at Metropolitan State University and the first chapter in the state of Minnesota. He is active in community service and has volunteered in public safety for both the Hennepin County Sheriff's Office as well as the City of St. Louis Park.
He now intends to find employment in his field and work for a couple years before returning to enroll in a master's program. Maruani currently lives in Montreal, Quebec, Canada, with his wife, Mary, and daughter, Atara. He is a 2012 graduate of Yavne Yeshiva Academie in Montreal.
Metropolitan State University, a member of Minnesota State, is the Twin Cities' public, urban, comprehensive state university providing lifelong learning and competitive academic and professional degree programs at the bachelor, master and doctoral levels.