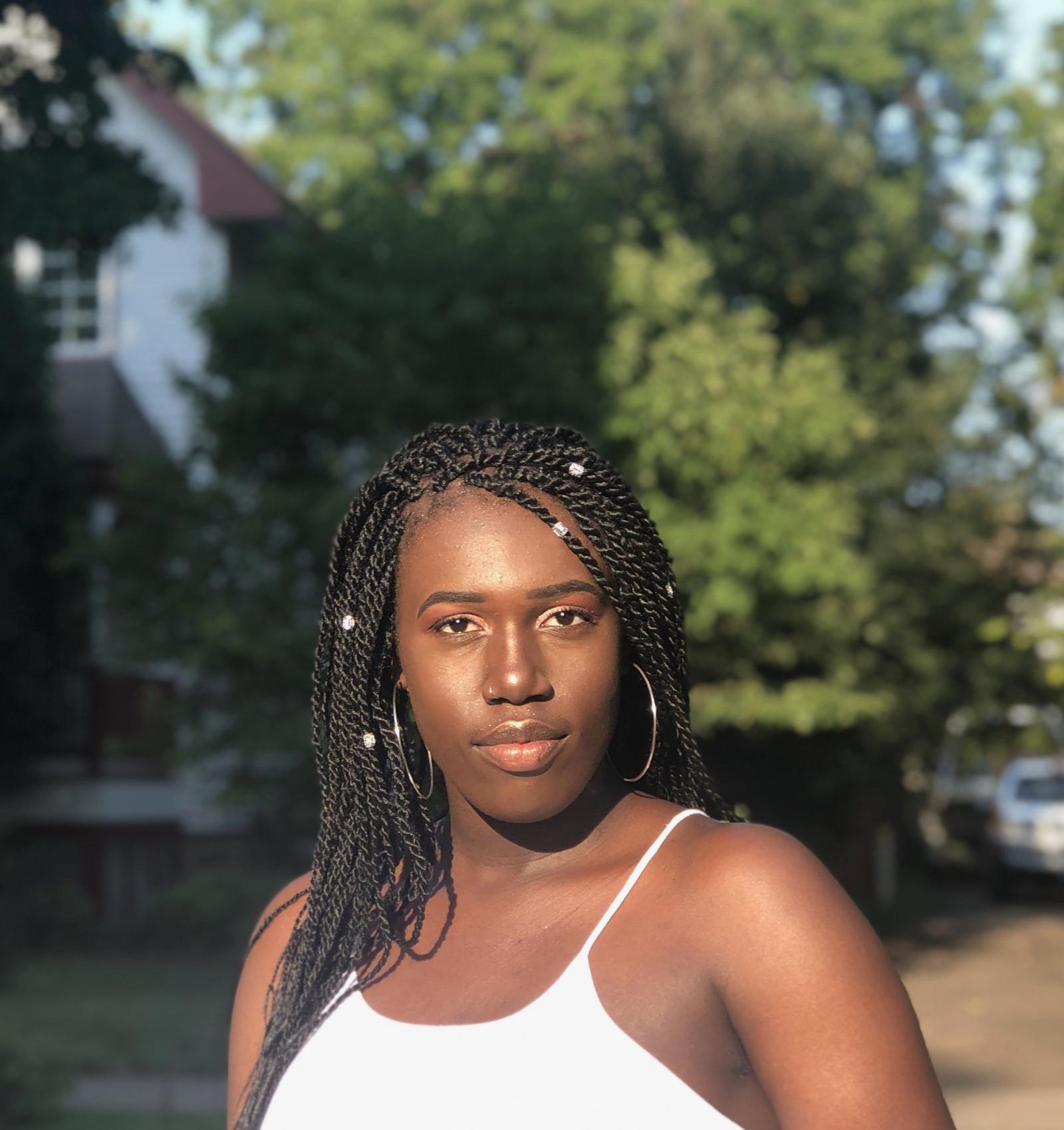 Undergraduate student Fatima Camara has been named a 2020 Next Step Fund recipient, awarded by the Metro Regional Arts Council.
Camara is a student in WRIT 354, a poetry class taught by Belo Cipriani. She is majoring in Professional Communication, with an Organizational Communication concentration and a poetry minor. She grew up is South Minneapolis.
"I have been writing since I was in the third grade but started taking it seriously my sophomore year of high school," Camera says. "I write because I want to be a reference or resource to other first generation artists here in the twin cities. I want to be the representation I wanted to see growing up. Hopefully I'll be able to publish novels, work in nonprofit administration, and travel the world."
Her project proposal is to conduct research in The Gambia centered around the April 2000 student massacre and to write a historical fiction novel based on the event.
"It's not common for an undergraduate student to receive such a competitive arts award. Fatima is a very hardworking student," says Cipriani, a writing tutor and community faculty member in the Center for Academic Excellence. "Her writing is colorful, engaging and thought provoking. It's been truly a pleasure to work with her this spring semester."
Cipriani is also a finalist and recipient of the 2020 Next Step Fund.
A record applicant pool of 519 artists submitted proposals to this year's Next Step Fund. MRAC panelists read and rated all of the applications in round one to determine the 72 finalists. In past years, finalists were evaluated in a second round two of review, culminating in an in-person panel review complete with significant discussion among the panelists to determine the grant recipients. With the reality of the COVID-29 pandemic, in-person reviews were not conducted and could not be duplicated using alternative means.
For that reason, and the reality that all artists are suffering with the limitations placed on convening and making art together, MRAC along with the support of the McKnight Foundation, the funder of this program, decided instead to name all 72 finalists grant recipients this year, awarding each artist $2,500.