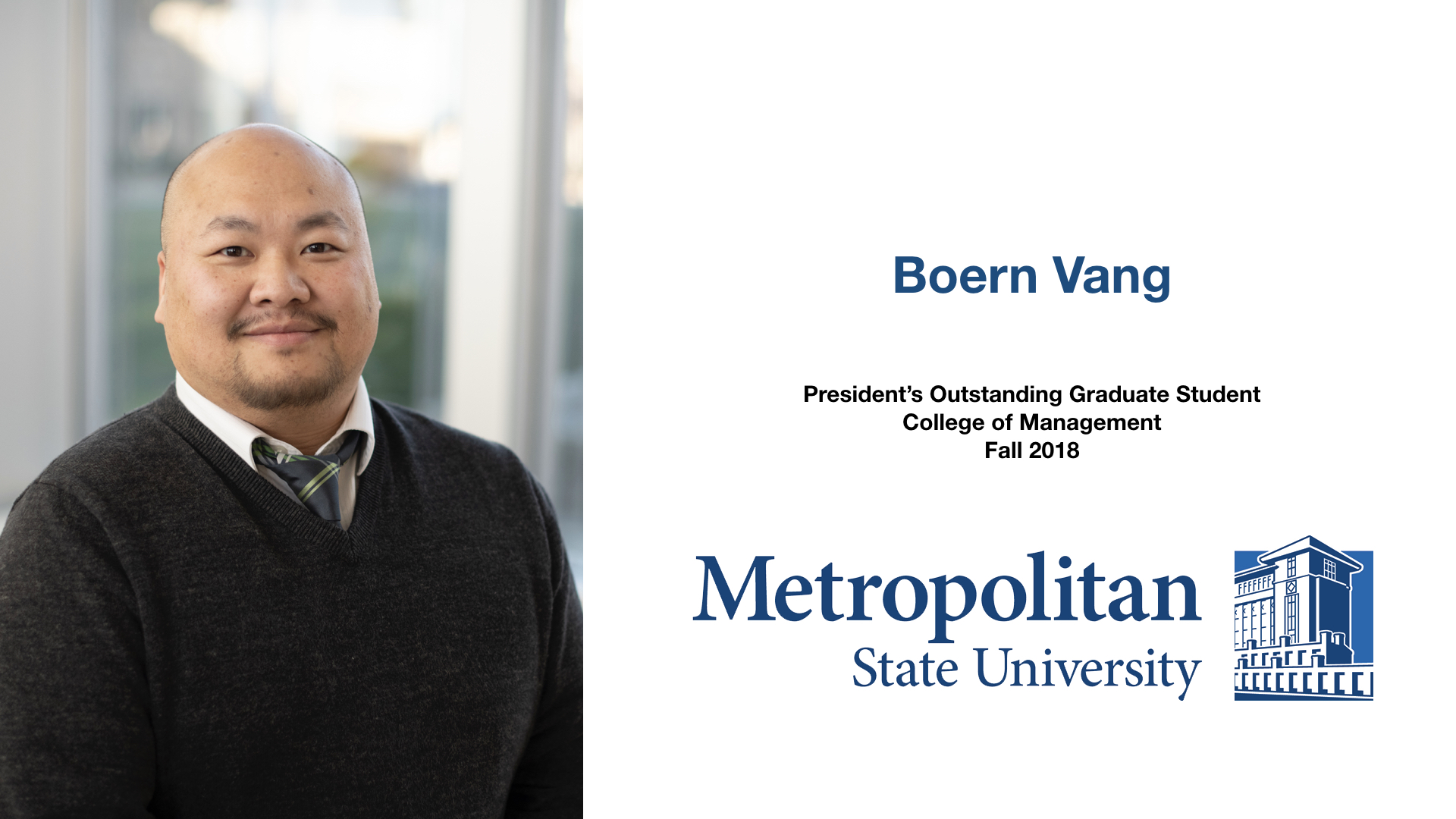 A Brooklyn Center resident has been selected a fall semester Outstanding Student at Metropolitan State University.
Boern Vang graduates with a master's degree in management information systems and was selected as the President's Outstanding Graduate Student award recipient for the university's College of Management. He was one of 1,302 students receiving bachelor's and master's degrees from Metropolitan State this semester.  He was one of 583 graduates participating in the university's 103rd commencement exercises on Saturday, Dec. 8, at the Minneapolis Convention Center.
"I wanted to learn and gain as much knowledge and experience as possible in management information systems," Vang said, as he reached his goal and earned a master's degree in the field. "It wouldn't be enough just to get the degree if I couldn't learn and absorb all the information."
Vang was born in a refugee camp in Thailand, and was five years old when his family moved to Minnesota. As a student, Vang was the president of the Analytics Club at Metropolitan State. He enjoys spending time with his family, and likes to golf. After graduation, Vang would like to collaborate with Metropolitan State University professors, working on research to help the university and its programs. As he starts his career in management information systems, he is also considering pursuing a doctorate degree where he can focus on machine learning.
"Boern took three of my classes, and was in the top five percent of students in all three," said Dr. Simon Jin, professor of management information systems.