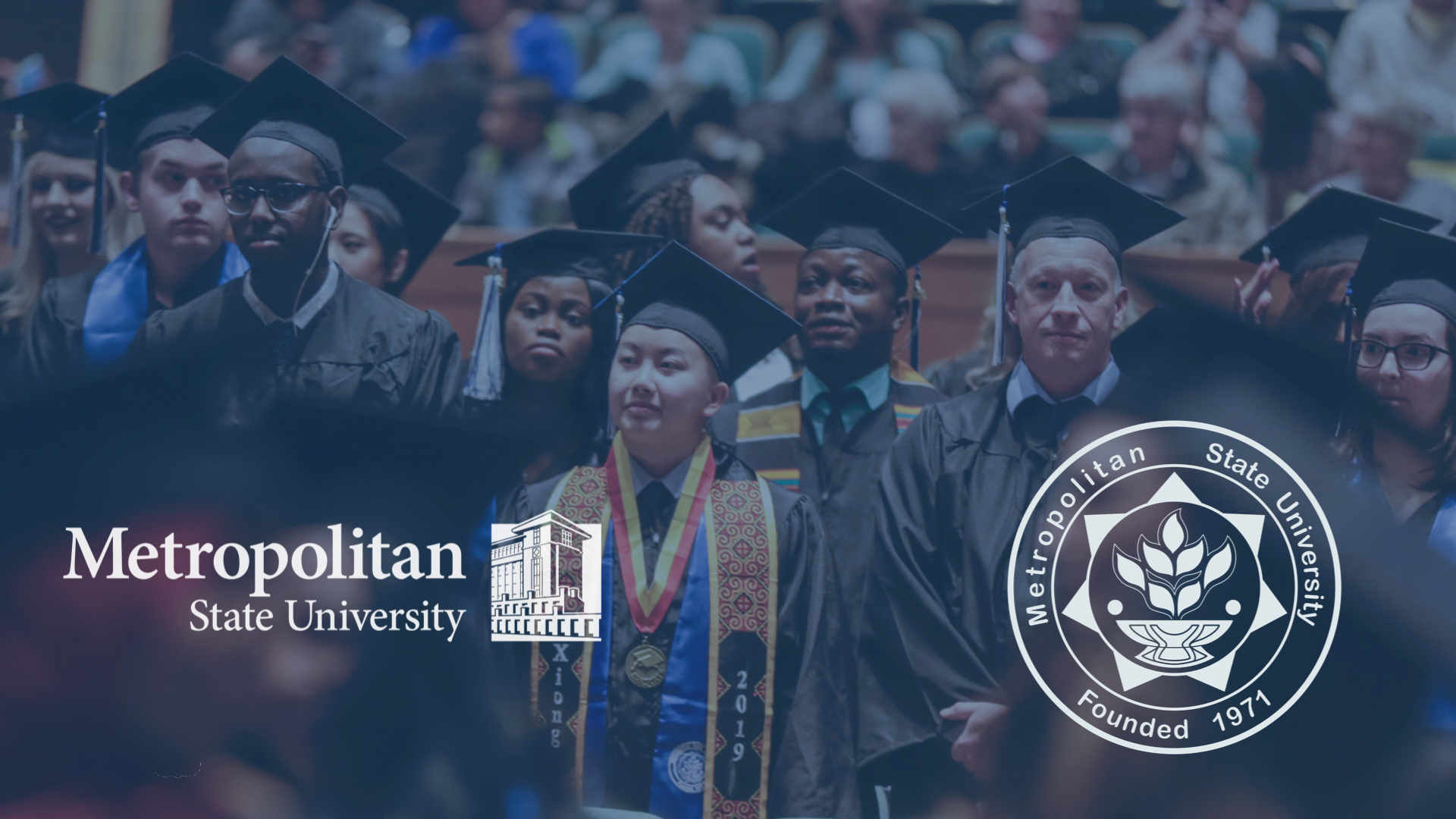 Approximately 1,258 students are receiving bachelor's and master's degrees with 1,243 students expected to participate in Metropolitan State University's 107th commencement exercise.
Metropolitan State's 107th commencement ceremony will take place as two programs Saturday, Dec. 12, 2020, via livestream events at 10 am and 1 p.m. Livestream URLs will be announced.
The morning program's student address will be delivered by graduating student, Anna Lehn, who is the President's Outstanding Graduate Student recipient from the School of Urban Education, and Kasey Fox, Metropolitan State University Student Association (MSUSA) Board Member.
The morning exercise recognizes graduates from the College of Liberal Arts, College of Management, College of Sciences, and the School Urban Education.
The student speakers for the afternoon exercise will be Avraham Aharoni, who is the President's Outstanding Student Recipient from the College of Individualized Studies, and again, Kasey Fox, of MSUSA.
The afternoon program recognizes graduates from the College of Community Studies and Public Affairs, the College of Individualized Studies, and the College of Nursing and Health Sciences.
Guest speaker Jay Cowles, Chair of the Minnesota State Board of Trustees, will bring congratulations on behalf of the board and Minnesota State Chancellor Devinder Malhotra.
Other commencement speakers include:
Virginia "Ginny" Arthur, J.D., Metropolitan State University president

Dr. Amy Gort, provost and executive vice president for Academic and Student Affairs

Dr. Matthew Filner, president of the Inter-faculty Organization
Metropolitan State University, a member of Minnesota State, is the Twin Cities public, urban, comprehensive state university providing lifelong learning, and competitive academic and professional degree programs at the bachelor, master and doctoral levels.