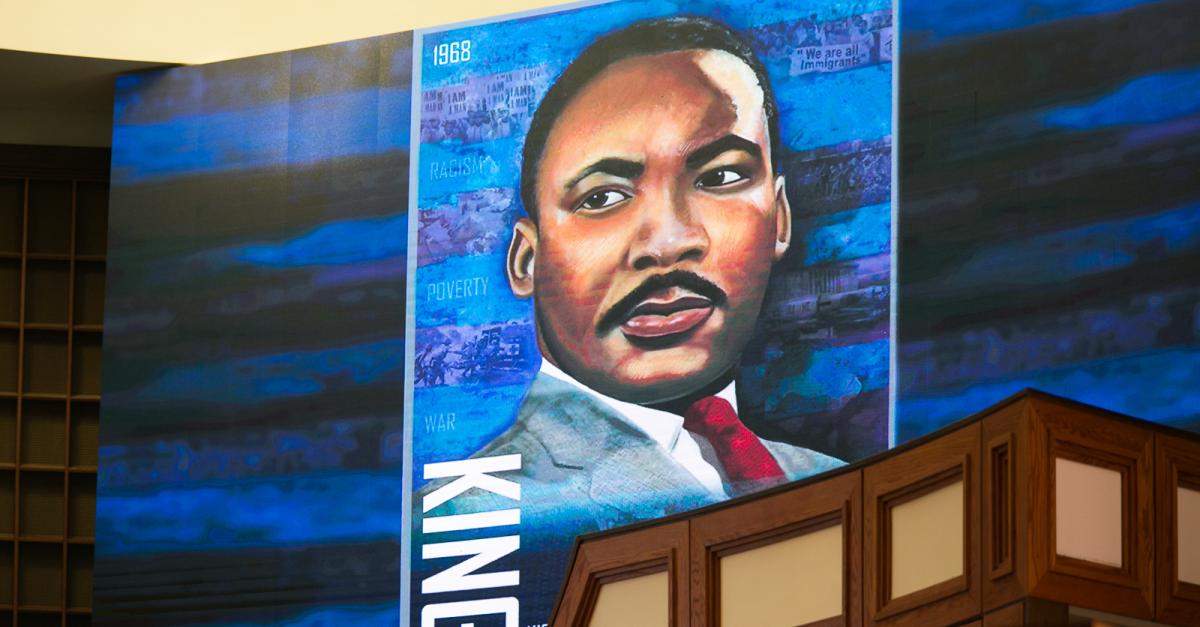 Metropolitan State University's 2nd annual Rev. Dr. Martin Luther King, Jr. celebration is being planned with the theme Building CommUNITY: Epitomizing and Evolving Reconstruction in the Midst of Pandemics.
The celebration will include a service project and program. Two new components of the celebration will give students an additional way to participate. University celebration planners are hopeful for an in-person celebration, although the current pandemic environment does not make that certain. Alternatively, the Tuesday, Jan. 19, 2021 event will be presented virtually or in a hybrid format.
Students are invited to participate in the following ways:
Poster/Flyer Submission Contest
Submit artwork that relates to this year's theme.
Specifications: 8 ½ x 11 images that can be enlarged for digital display; include creative elements related to the theme, with white space to incorporate specific event details (time, location, etc.). Designs may be altered to fit brand standards.

One submission will be selected by the planning team.

The student whose submission is selected will receive a gift of $75, and a special guest invitation and acknowledgement at the program in January.

Enter your submission by Friday, Oct. 2, at this link: 

SUBMIT HERE
Creative Expressions
Submit a creative expression that relates to the theme to be performed at the Jan. 19 program.
Expressions can be of the student's choosing, including poetry, spoken word, dance, music, essay or something else. 

Students may make one submission.

Up to five submission

 will be selected by the review team.

The students whose submissions are selected will receive a gift of $75 and be invited for special acknowledgement and to perform their expression at the January program.

Submit your creative expression from Oct. 19 to Nov. 13 using this link: 

SUBMIT HERE
Join the review team
A student participant is being sought for the Student Creative Submissions Review Team. If you are an interested current student, complete the Poster Submission Review Team Questionnaire by Sept. 25. The planning team will notify selected members in early October 2020.
We hope you will join Metropolitan State for these events even if you are not able to participate in the poster submission or creative expression submission.