The Gordon Parks Gallery presents
Once and Forever
featuring the works of Mayumi Amada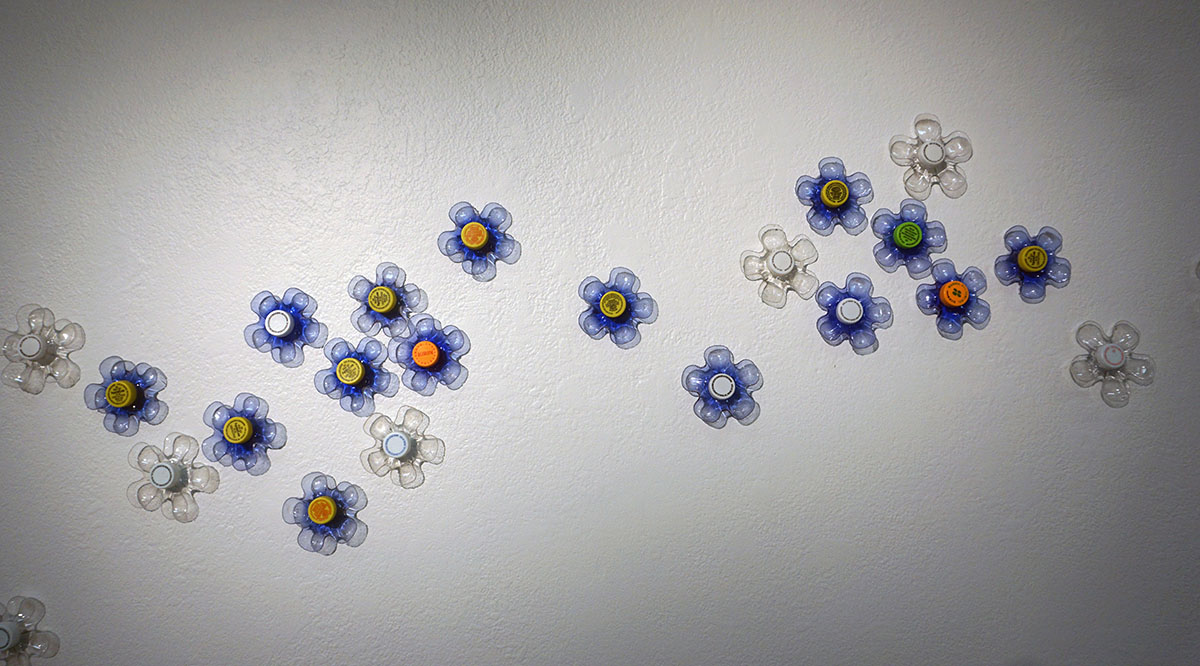 For artist Mayumi Amada, water is an inspiration to explore ephemeral yet essential ideas of ancestry, the cycles of life, and eternity in mortality.
To speak about these universal themes, Amada uses a material that shares properties with water, but has a completely different composition: that material is plastic. Like water, plastic can be transparent and interact with light, creating intricate illusions of visible and invisible. Like water, plastic assumes softer or harsher forms. Like water (tsunamis, floods, storms) plastic has a threatening nature but has also become a necessity for human life in the contemporary era: it allows us to filter contaminated water and is indispensable for medical devices that augment our bodies.
But unlike water, plastic does not regenerate, does not nourish, and does not naturally participate in the cycle of life. To address the complexity of these relationships at the core of our civilization, Mayumi Amada will present in the Gordon Parks Gallery installations that take viewers through representations of ways in which water manifests its generative and endlessly transformative power. All the natural elements presented in this exhibition—mushrooms, water lilies, blooming flowers—are illusions masterfully crafted in plastic (repurposed bottles and caps, packing foam, discarded grocery bags, and more). Amada imagines a fictional relationship between these two materials: water and plastic. "These artificial water lilies dream of going back to the soil when scientists find effective ways to break down plastic." (from the artist statement about the installation My Dream: Going Back to Soil, 2021, packing foam, glue, paper brads, variable dimension). Her artworks encourage us in a gentle and poetic way to reflect on the deep connection that we, as humans, have with both the natural and with the artificial world.
The opening reception takes place 5–7:30 p.m., Friday, April 21, with an artist's talk starting at 7. Gallery hours are 1–7 p.m., Monday to Thursday, April 24–June 22. The gallery is located at the university's Saint Paul Campus on the third floor of the Library and Learning Center, 645 East Seventh Street.
For more information about the exhibit, contact Zoe Cinel, guest curator at zoe.cinel@gmail.com or Erica Rasmussen, gallery director, at erica.rasmussen@metrostate.edu.