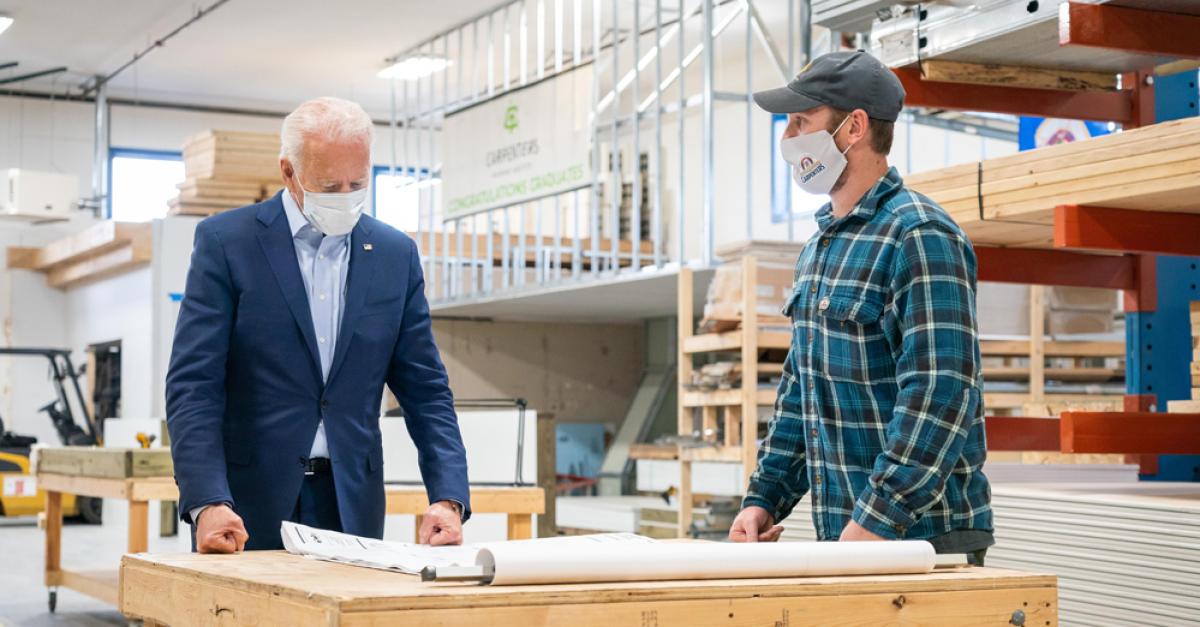 The Masters in Advocacy and Political Leadership program (MAPL) is a cohort program which accepts new member cohorts in fall and spring semesters. MAPL courses are designed to help students learn how to ethically bring about social change and influence public policy. Courses offer a combination of theory and practice to help students gain the skills to accomplish the changes they want to bring about in the world, as well as to understand the larger context in which they can bring about these changes.
Are you interested in the MAPL program? Sign up for our information sessions on July 22 at noon or 6 p.m. to learn more.
Three concentrations are available:
Advocacy in the Nonprofit Sector,
Advocacy in the Public Sector and
Labor Organizing and Leadership.
Students can also opt for a general MAPL degree without a concentration.
MAPL classes are almost universally face-to-face. Four core courses, offered in sequence to MAPL cohort members, are held Friday evenings.  There are eleven class meetings each semester. Classes for degree-designated concentrations are offered on Saturday mornings and afternoons.
Rich discussions in the classroom among a very diverse group of students are a hallmark of the MAPL program. All of the faculty members offer students a combination of teaching and real-world knowledge, skills and connections. They are leaders in their fields of advocacy and leadership, and draw from these life experiences as they teach. Faculty also welcome the knowledge and insights from their students as part of the learning experience for everyone in the classroom.
The MAPL degree was offered at the University of Minnesota Duluth (UMD) from 2002-2015 when it relocated to Metropolitan State. MAPL has over 220 alumni, approximately four fifths of whom are working in the advocacy field. Two thirds of alumni work in Minnesota. MAPL not only offers students a unique educational opportunity, but also a community long after the degree is completed. MAPL alumni continue to support each other, as well as the program as a whole.
If you would like additional information about the program, please contact Adrienne Falcón, director of Advocacy and Public Leadership and chair of the Department of Public and Nonprofit Leadership (Adrienne.Falcon@metrostate.edu).

Additional contacts for MAPL program information are Megan Brown, assistant professor of Advocacy and Public Leadership (Megan.Brown@metrostate.edu) and Scott Cooper, assistant professor of Advocacy and Public Leadership (Scott.Cooper@metrostate.edu.
 
Student outcomes
Upon completion of the MAPL degree, students will be able to demonstrate skills and knowledge in the following five areas:
Policy - Evaluate the roles in policy change at the local, state, and federal levels and have the skills to participate in policy initiatives in their development, implementation, and evaluation.
Specifically, students will be able to:
identify those who are the political levers and actions that can be taken at the different levels in government;
create policy proposals;
develop and commit to policy with an intersectional lens.
Social Change- Situate policy and social change efforts and campaigns within a historical and critical lens so as to be able to effectively engage in the present.
Specifically, students will be able to:
identify different forms of civic engagement, such as social movements or protest politics, electoral politics, community organizing or community service, and policy advocacy;
analyze the success of different models of engagement over time and current opportunities and constraints for political effectiveness;
understand the diverse forces that have shaped civic life in the United States.
Leadership - Understand different leadership types and style as well as demonstrate personal leadership self-awareness.
Specifically, students will be able to:
analyze skills of effective leaders within a wide array of leadership styles;
evaluate student's own leadership style and how to most effective use one's strengths to move advocacy projects forward.
Communications - Effectively advocate and communicate in different social change endeavors and forms.
Specifically, students will be able to:
write media plans which include press conferences, social media campaigns, and other tools relevant for bringing about action on one's interests;
create effective public presentations.
Ethics and Values - Develop personal and institutional values that uphold the following civic values:  open-mindedness, civic negotiation, human dignity, social justice, and public good.
Specifically, students will be able to:
Understand the MAPL code of ethics; and
Demonstrate action that is consistent with their code of ethics.