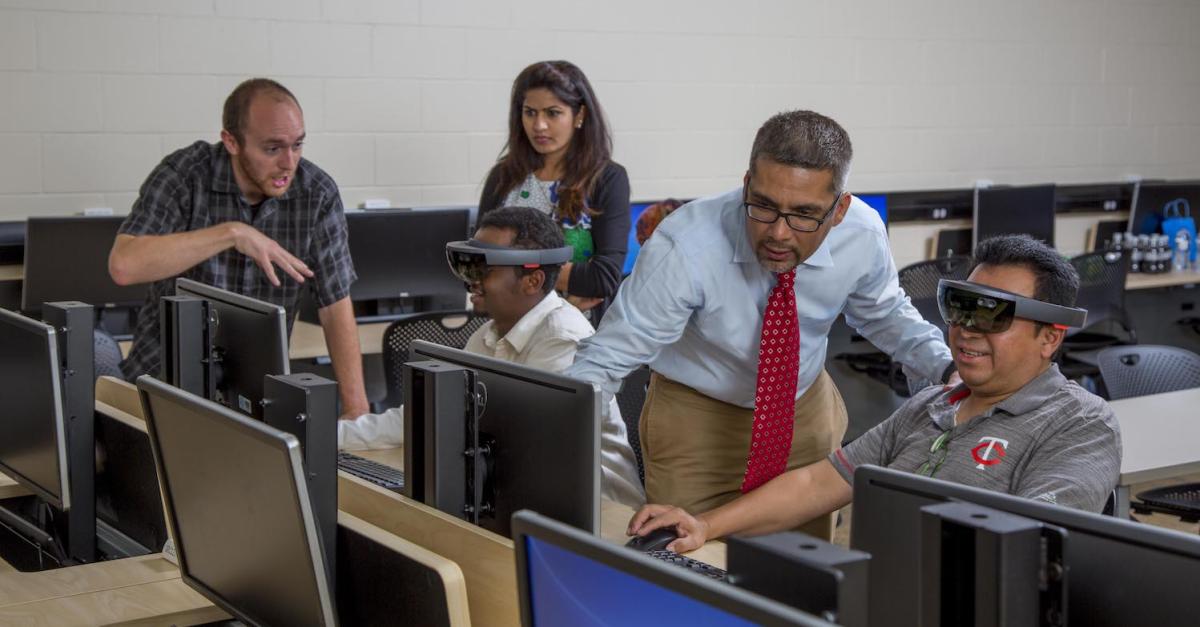 About this program
Cybersecurity is defined as the activity or process, ability or capability, or state whereby information and communications systems and their contents are protected from and/or defended against damage, unauthorized use or modification, or exploitation.
Metropolitan State's Cybersecurity Minor is a 24 semester credit program primarily intended for students majoring in Computer Science (CS), Computer Information Technology (CIT), Computer Application Development (CApp), or Computer Forensics (CFS). The minor consists of course work designed to develop analytical and problem-solving skills and provide students with both the theoretical and technical backgrounds along with the necessary practical experiences to secure challenging jobs in the field of cybersecurity.
The major goal of the minor is to prepare students with the necessary skills to enter into the cybersecurity workforce by demonstrating an in-depth understanding of contemporary technological and societal issues related to cybersecurity and to be able to contribute to the community at large in a responsible and ethical manner.
Potential cybersecurity careers include Chief Information Security Officer (CISO), Security Auditor/Manager, Security Administrator, Security Analyst/Architect/Engineer, Penetration Tester, Vulnerability Assessor, Incident Responder, and Secure Software Developer. Metropolitan State University is designated as a National Center of Academic Excellence in Cyber Defense (CAE-CD) by the National Security Agency (NSA) and the Department of Homeland Security (DHS).
CAE-CD institutions receive formal recognition from the U.S. Government as well as opportunities for prestige and publicity for their role in securing our Nation's information systems.
Student outcomes
A student graduating with the cybersecurity minor will be able to:
Demonstrate the ability to apply knowledge of cybersecurity concepts, tools and technologies to prevent, detect, react, and recover from cyber-attacks.
Understand cybersecurity risks, threats, and related countermeasures and apply this understanding to develop cyber defense strategies.
Demonstrate the ability to design cybersecurity systems to meet organizational needs within realistic constraints such as economic, environmental, social, and ethical expectations.
Identify, analyze, and synthesize scholarly and professional literature relating to the fields of cybersecurity, information security, or information assurance to help solve specific problems and to stay current with the rapidly changing security context.
Participate as an active and effective member of a project team engaged in achieving solutions to specific cybersecurity related problems.
Demonstrate sensitivity to and sound judgment on ethical issues as they arise in information security and cyber defense and adhere to accepted norms of professional responsibility.