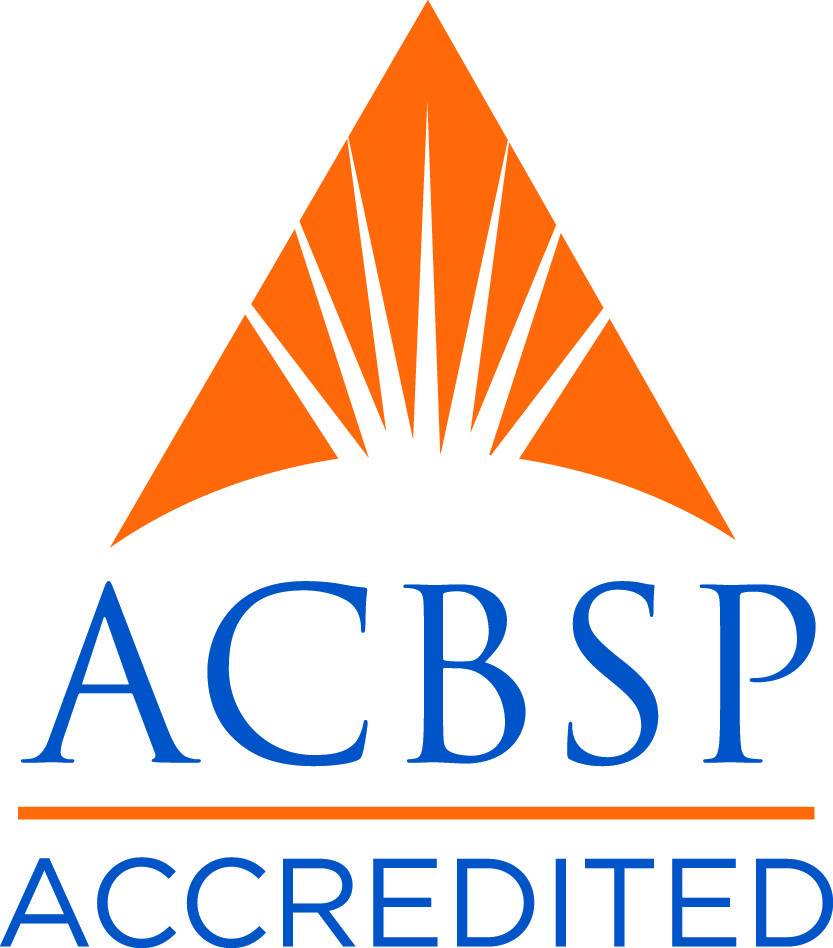 The Master of Science in Management Information Systems (MS in MIS) represents an important state-of-the-art concept in graduate education in the field of management information systems (MIS). Merging management and technology education, it is designed to help both technically-oriented information technology (IT) professionals and those from other fields gain expertise in the management of information systems in modern organizations.
Are you interested in a MS in MIS? Sign up to attend our Zoom information session and learn more.
The MS in MIS's program goal is to prepare you for management, high-level work and potential leadership in management information systems and related fields, and general management in organizations where information technology is important. The program targets working adults who desire high quality applied MIS education along with solid theory.
The MS in MIS program will help you:
prepare for management of IS, IT, and related functions;
prepare to be a leader in the integration of IT into the firm to help meet organizational goals;
prepare for management of IT planning processes; and
broader strategic uses of IT
understand the uses and value of newer technologies in the enterprise
enhance competencies related to one concentration area of choice: business analytics, database administration, information management, information assurance and security, systems analysis and design, and systems development.
The Master of Science in MIS promotes Metropolitan State's well-known ability to tie theory to practice, with a cutting-edge MIS education designed to have a "shelf life" that outlasts successive generations of hardware and software. The program core gives a strong background in management and information technology areas. Flexibility in elective courses, plus applications emphasis throughout courses, internships and the final integrative project gives students a strong base for the future. All MIS-related programs at Metropolitan State are STEM-related (CIP 11.XX Computing/Information Technology). However, USCIS SEVP recognition of these programs as STEM for international students' OPT purposes is pending.
The program is designed to serve several distinct groups of Information Technology Management professionals who need a strong mix of management theory and practice along with technological competence. This group needs more technical education than an MBA student, but less than a student who will be working in a purely technical capacity. Those students include:
General management professionals who need to understand how to manage the technical and IT aspects of their organizations. These students need the mix of management and technical work that leads to stronger technological understanding and analytical skills, resulting in stronger general management in firms where IT is a part of their competitive strategy.
Technical professionals who need to upgrade and update their technological skills while also updating their analytical and management abilities.

Technical and project managers also need this type of mix, as well as data, systems analysts, solution architects and managers who will be progressing in their careers.
Any managerial or higher level professional in organizations where IT is important will find the MS in MIS of great value.
The MS in MIS prepares you in the areas of: data analytics, strategic IT management, IT strategy and Internet strategy, supply chain management, IT security management, electronic commerce, enterprise resource planning (ERP), globalization, human factors, knowledge management, customer relationship management (CRM), managing the IT function (operationally), project management, systems analysis and design, social networking strategies for organizations, business/information analytics and business intelligence technology management, mobile, network and telecommunications
Curriculum
The Prerequisite Phase assesses and ensures your readiness to begin graduate work in the MS in MIS program. Prerequisite courses include College Algebra, Statistics and a programming language (programming language can be satisfied concurrently with your first year classes). You may not take MS in MIS Phase I, II or III program classes until these prerequisite courses have been successfully completed and you are fully admitted to the program.
Phase I focuses on the functional disciplines of business and organizations as they apply to modern information systems. It provides a solid grounding in the core IT competencies, management, and marketing theories, processes and skills needed by managers in today's rapidly changing environment.
Phase II consists of a choice of six concentration areas with room for free MIS graduate electives which you choose to best meet your own educational and career needs. The choice of concentration areas is important and enables you to apply for and earn one or more graduate certificates. See the course requirements section below for details. Phase III is the synthesis and capstone phase. The work in this phase calls for you to integrate what you have learned in previous courses and professional experiences to form a coherent picture of IT management within organizations.
Phase III is the synthesis and capstone phase. The work in this phase calls for you to integrate what you have learned in previous courses and professional experiences to form a coherent picture of IT management within organizations.
The program makes use of an innovative applied project to "bring it all together." Effective communication is fundamental to good management, and so you are expected to demonstrate writing skills by completing a written report about your work on this project, which is performed with a cohort.
Student outcomes
A student graduating with a Master of Science in Management Information Systems will be able to:
Evaluate leadership in IT, applying theoretical principles to practical situations
Design effective IT management-related problem-solving strategies for organizations.
Evaluate a wide range of current technological alternatives to solve problems in an MIS context.
Make solid business driven decisions.  
Effectively communicate IT strategies and their implementation solutions to a wide range of organizational recipients.
Using the choice of Phase II concentration areas, students demonstrate advanced competence in their selected concentration:
Business analytics: Employ data analytics tools, statistical methods, and visualization approaches to derive patterns, trends, and performance indicators to answer relevant business questions at the operational, management and governance levels.
Database administration: Develop organizational strategies based on using data as a competitive tool, to meet tactical and strategic organizational objectives.
Information management: Interact with and oversee technical staff in meeting information management needs.
Information assurance and security: Develop and deploy policies and other safeguards of information assets to manage and respond to internal and external information assurance threats.
Systems analysis and design: Develop and improve system design methodologies to enhance the systems in your organization and to oversee development projects in traditional and emerging IT systems."
Potential Career Opportunities
IT and Business Technology Management
Technology Product Owner/Manager
Scrum Master
Chief Information Officer
Systems Analysis
Computer Technician
Technical Support
Information Technology Specialist
Computer Operator
System Development
Web Development