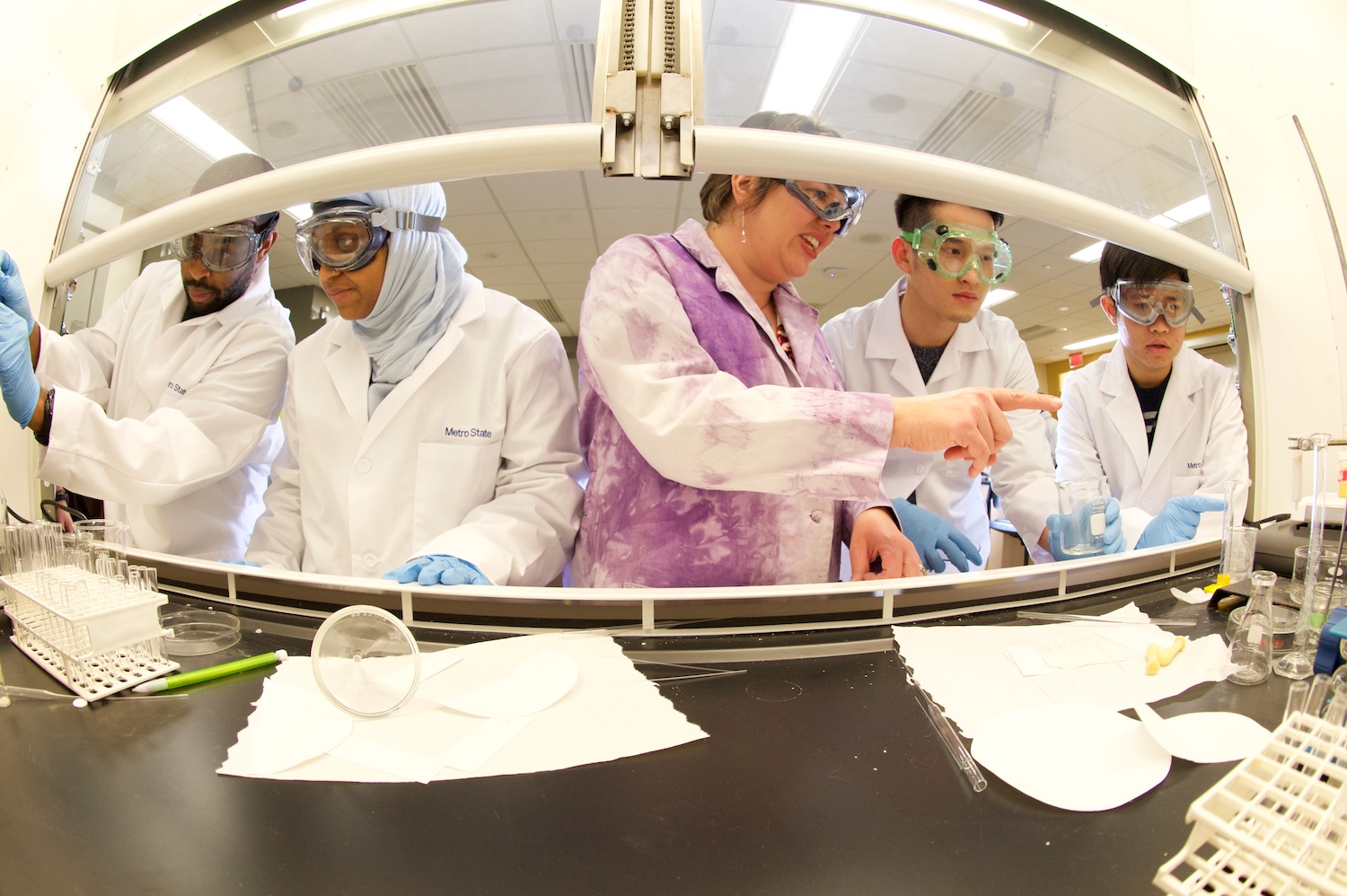 The chemistry minor provides students with a broad introduction to the discipline of chemistry combined with detailed exploration of at least one area of interest. The chemistry minor complements other majors where additional chemistry knowledge is of benefit. The chemistry minor prepares students to apply scientific methodology to solve chemical problems, to relate chemistry to their daily life and environment, to think critically and quantitatively, and to understand the experimental methods, techniques and instrumentation used in chemistry.
Student outcomes
Students will be able to:
Apply the scientific method to experimental design and execution. More specifically, students will be able to:

Describe the design of an experiment.
Apply discipline specific laboratory techniques.
Analyze results and interpret data.
Summarize the experiments and results using standard discipline conventions.

Relate matter and energy as well as quantify changes to a given system. More specifically, students will be able to:

Identify ionic and covalent compounds utilizing the periodic table.
Summarize system energy before, during, and after a given system perturbation.
Analyze common reaction types for a given system.

Categorize matter according to structure and function within living systems. More specifically, students will be able to:

Classify organic and biological compounds by name and chemical structure.
Relate structure to a compound's physicochemical properties.
Formulate relevant reactions to compounds and predict products.
Evaluate a complex living system on a molecular level.

Interpret scientific findings via written and oral presentations.

Summarize a scientific experiment or series of experiments using discipline language in written form.
Discuss a scientific concept orally and in writing.