About this program
Program note: The Master of Science in Criminal Justice is not accepting applications at this time.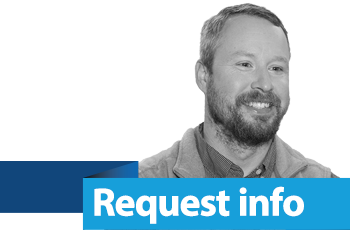 Metro State connects you to your future. Receive information from Admissions about taking your first step toward a degree!
Enrolling in this program
Course requirements
Our full Master of Science (MS) in Criminal Justice degree is currently on hold, but starting in Fall 2019, the School of Law Enforcement and Criminal Justice will be offering a select few graduate level courses in Criminal Justice to support Master of Arts (MA) and Master of Science (MS) in Individualized Studies and other partner graduate programs. These elective classes are open to all graduate students at Metropolitan State University. They provide graduate students with the unique opportunity to sample the criminal justice curriculum on their own terms, to explore timely and topical issues related to criminal justice, from gun violence to mass incarceration, and, if desired, work toward a focus area of study in Criminal Justice via the College of Individualized Studies. The first class offered in this new format is CJS 625: Community Building and Social Change. If you are interested in taking this class, or learning more about graduate education in the School of Law Enforcement and Criminal Justice, please contact Dr. Raj Sethuraju at raj.sethuraju@metrostate.edu.
The course will examine the processes and dynamics through which agencies, professionals and citizens partner to develop cooperative problem solving communities, focusing on evidence-based practices that foster inclusion, collaboration and authentic community building. The course affords an opportunity for analysis of diverse communities, including an examination of the influence of various communities on the criminal justice system and the disparate impact of justice practices across different communities.
Full course description for Community Building and Social Change
Requirements
Program currently under redesign.